Slipcover sofas are usually associated with a relaxed coastal look. White cotton or linen fabric, down cushions, the ultimate cozy sofa.
They've remained popular for years for that reason. The ability to remove a slipcover and wash it is one of the great advantages of a slipcover sofa. But what are the disadvantages?
We talked to Amy, our Store Manager in Framingham to break down everything you need to know before you buy a slipcover sofa.
What is a slipcover sofa?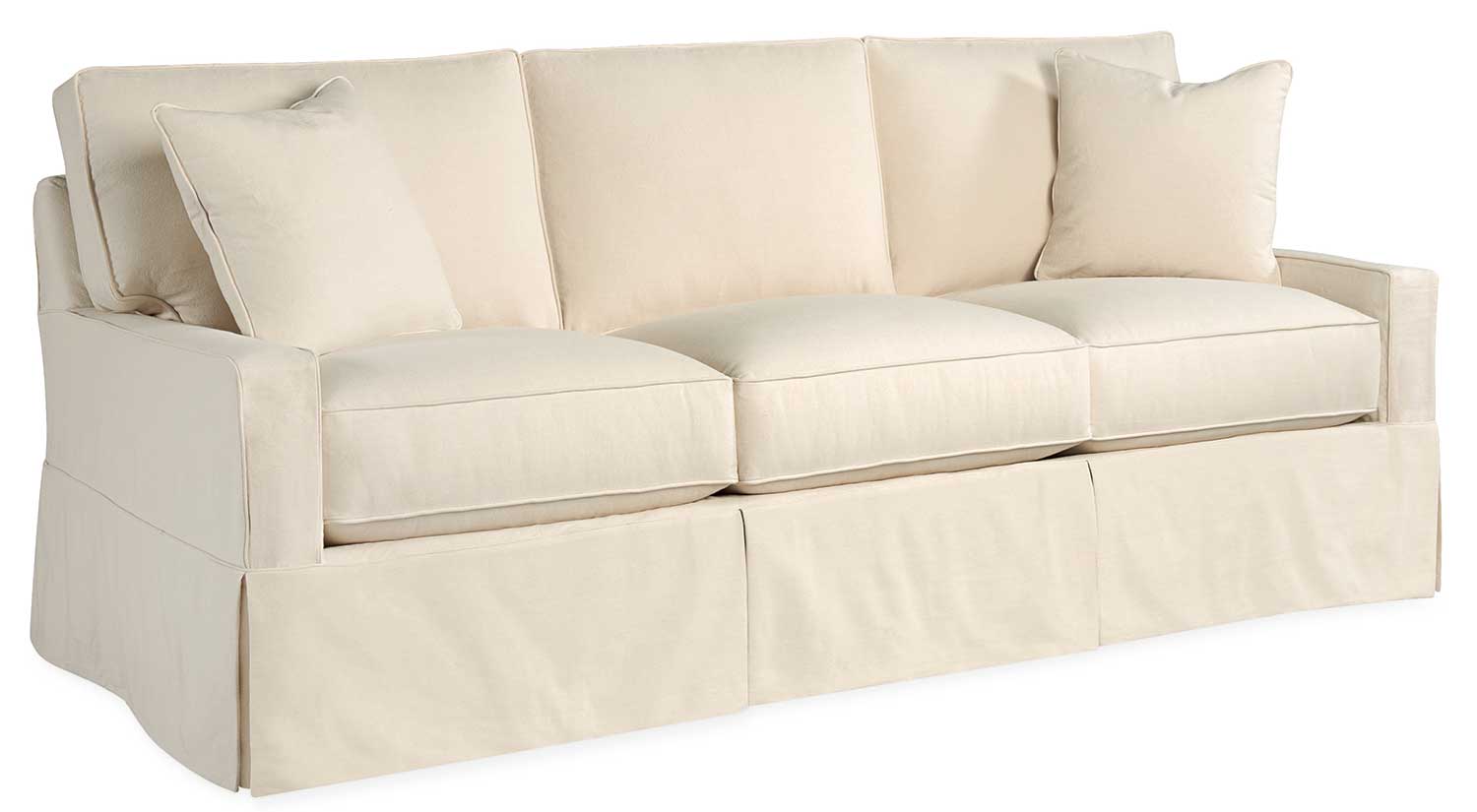 A slipcover sofa is a sofa that comes with a removable cover that protects the upholstery. You can order the cover in your choice of fabric, but it's generally recommended to choose a fabric that drapes easily, as opposed to a heavier option.
Amy also recommends choosing a pre-shrunk fabric. "Oftentimes it's either cotton or linen or a combination but some people choose a lighter weight Sunbrella if they're worried about fading."
Amy says of the style, "Typically it's more of a coastal or traditional look but there are some versions that are a little more contemporary with a track arm. Most have skirts but some show an exposed leg. In general, you need to be comfortable with more of a relaxed look than a traditional upholstered sofa."
Pros
The first and most obvious pro of a slipcover sofa is that you can regularly clean it and put it through the washing machine. Amy explains, "It's relatively easy to take it off the sofa to wash. Just be sure you put it back on slightly damp so it dries well."
The next pro is the fact that you can change the look of your sofa by purchasing another slipcover in a new style or color. Depending on the season, you can have the look of an entirely new sofa without buying a new sofa.
Cons
The first con could also be a pro, depending on your personal preferences. Slipcovers are relaxed, "jump in and get cozy" sofas, which means that they're never going to look perfect. Especially because most of the time the cushions are down rather than a firm foam.
The maintenance of a slipcover sofa, while convenient, is something to consider. For some, having the ability to remove the cover is great – for others, it can be a hassle.
Amy explains that the lifespan of a slipcover could be less than a traditional sofa if you don't use a performance fabric and choose down cushions - although, with proper maintenance, a high-quality slipcover sofa will still have longevity.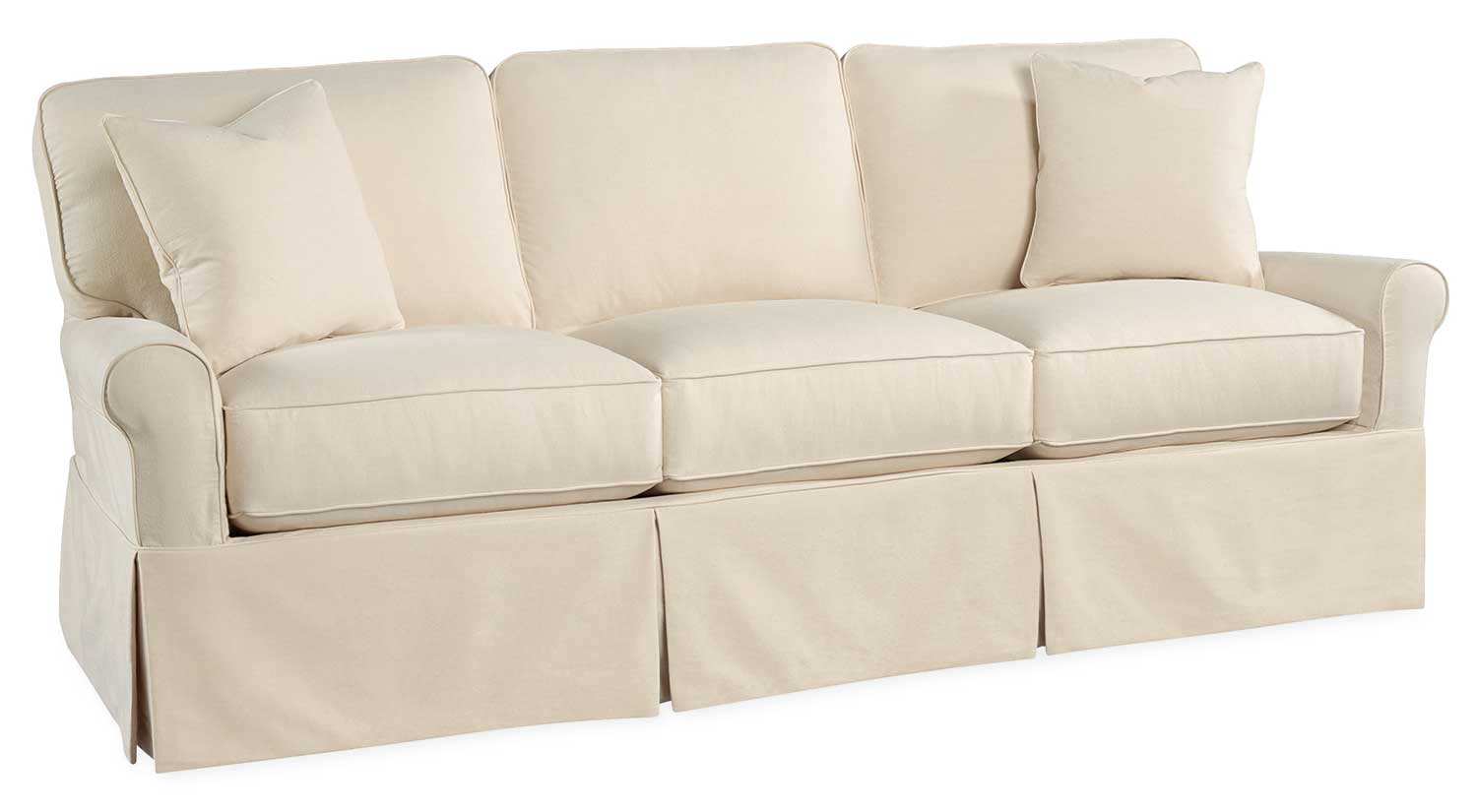 Talk to a designer to learn more
If you love a relaxed look and don't mind throwing the cover in the wash every now and then, a slipcover sofa is a perfect combination of comfortable, functional, and attractive. They soften the look of a traditional coastal home and add coziness to a family room.
On the other hand, relaxed might not be your thing! Either way, we recommend coming into a showroom and talking to a designer. They'll ask you the right questions, get to the bottom of what you need, and walk you through the process of choosing the perfect sofa for you – whether it's a slipcover or a tight back, polished option.