Sofa shopping can very quickly lead to a lot of questions. What's the difference between tight-back and loose-back? Which construction styles last the longest?
As always, we hope to be a helpful and informative resource when it comes to all things furniture and home décor. So, to lessen the stress of the shopping process, we're giving you a full encyclopedia of words that you might encounter when you're shopping for a sofa.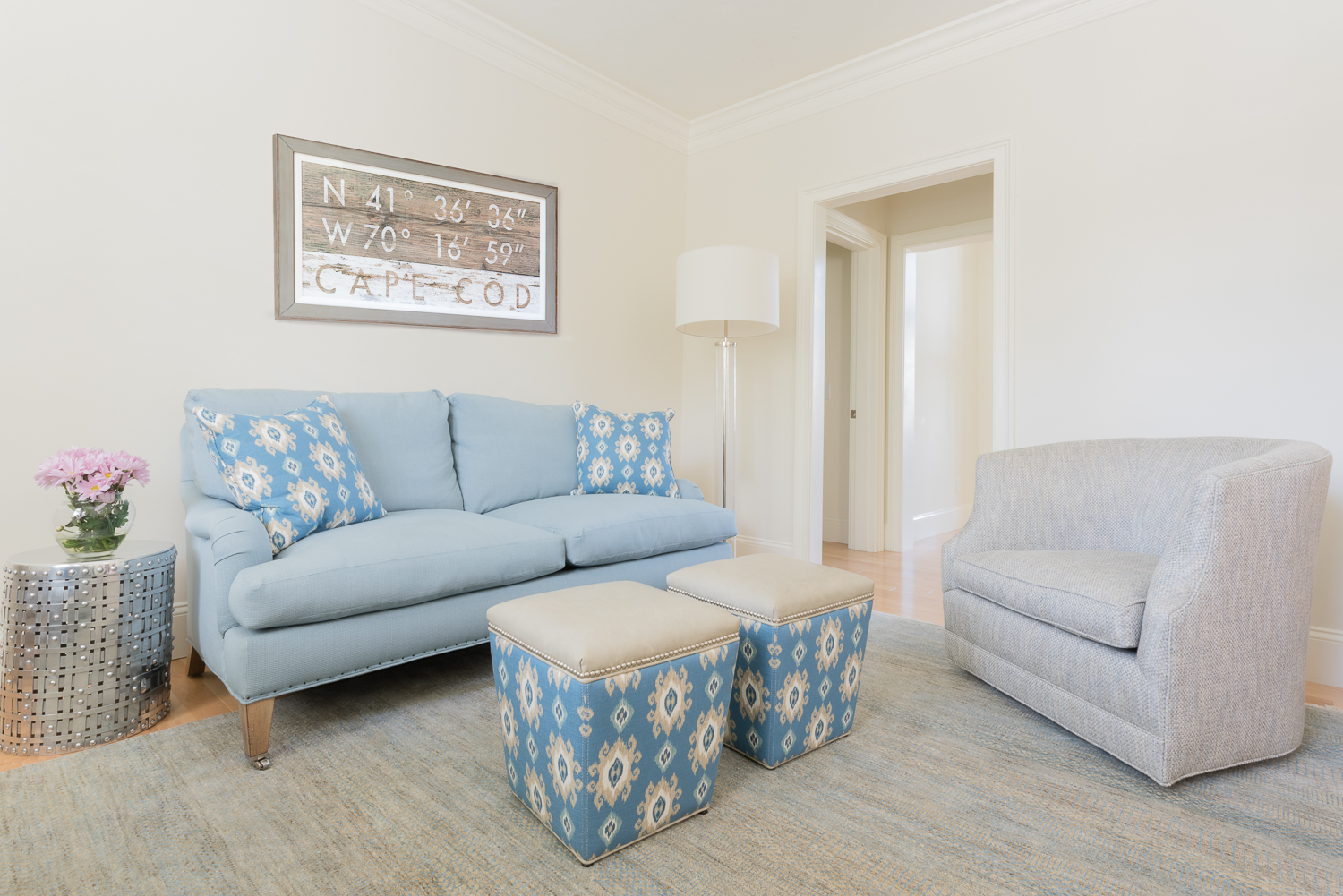 General style terms:
Sectional: A sectional is a sofa made in sections that can be either L-shaped or U-shaped and can be tailored to suit your room.
Loveseat: A loveseat is a smaller sofa intended for two people to sit on.
Low back vs High Back: A low back sofa has a back that is lower and does not come up to your head when you sit, whereas a high back sofa is generally above your head when you sit down.
Shelter: A sheltered sofa has a continuous height for the back and arms.
Overstuffed: This refers to fill that's applied over the frame. It creates a large, rounded, comfy look.
Chesterfield style: This style has deep button-tufting and high rolled arms. Rolled arms, in general, give a classic and traditional look to a sofa or upholstered chair.
Skirt: A fabric panel that surrounds the base of a piece of upholstered furniture, hiding the legs.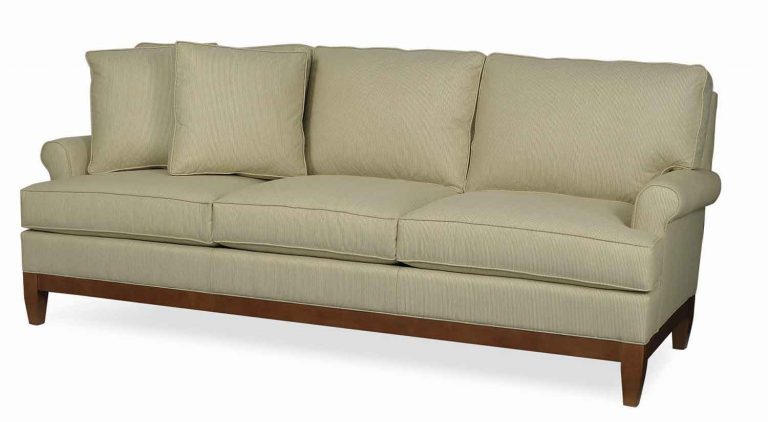 Sofa Backs:
Tight back: A sofa with a fully upholstered back that does not have cushions.
Cushioned or Loose back: A style that uses loose or semi-attached cushions.
Tufted back: A style of upholstery in which fabric is tied down with buttons, creating folds and patterns.
Multi-pillow back: This style has more back pillows than seat pillows, giving the sofa a more casual and relaxed look.
Camelback: An eighteenth-century style that has a curve along its back.
Channel back: Vertical channels are stitched into a seat's back, creating individual compartments.
Sofa Cushions:
T-cushion: Cushions that are shaped like a T and wrap around the arms of a sofa; versus a cushion which is square and does not wrap around the arms.
Single-cushion seat: Often called a bench seat, this is when a sofa has one continuous cushion as opposed to multiple.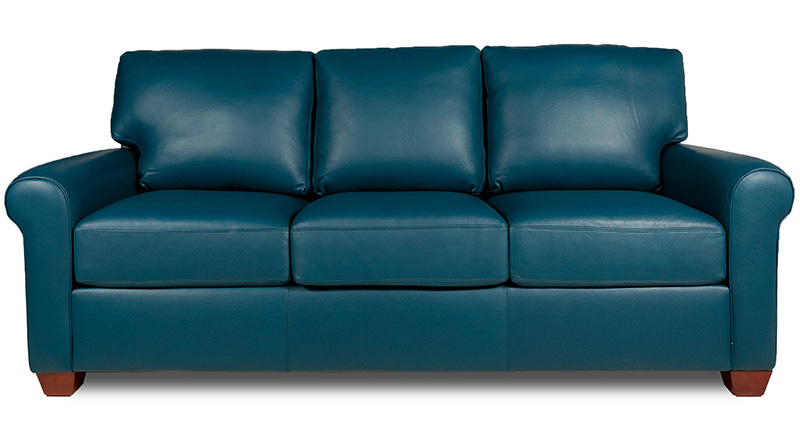 Sofa Arms:
Rolled arm: These are the most traditional of sofa arms, curving outward away from the center.
English arm: This arm is low and doesn't extend to the edge of the seat. They take up the least amount of space.
Square arm: A square arm is a straight-edged arm with a modern, streamlined appearance.
Tuxedo arm: These are high, sheltering arms that are squared off and are the same height as the back. They lend a contemporary look.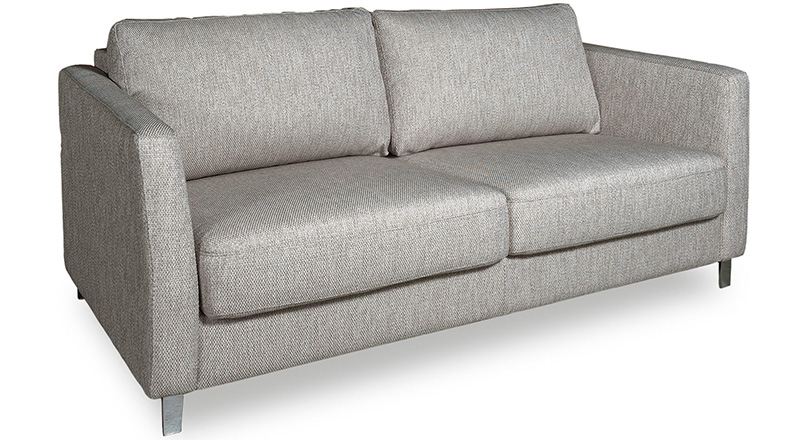 Sofa Construction
Frame: You might hear a sofa referred to as a frame; you can consider this the skeleton of the sofa. In general, high-quality sofas are kiln-dried hardwood frames with reinforced joints.
Filling: Filling is, exactly what it sounds like—what your sofa is filled with. It could be foam, down, or a combination of the two.
Eight-way hand-tied: This suspension is labor-intensive and offers a soft feel. Springs inside the sofa are secured to each other and the frame in eight different spots; the idea is that the web of twine will stop the suspension from shifting and offers continuous support.
Sinuous springs: This suspension looks like pieces of metal, spaced a few inches apart, zig-zagging perpendicular to the front of the sofa. Sinuous spring suspension tends to feel firmer than eight-way hand-tied.
Drop-in coil springs: This is a less labor-intensive version of other types of spring suspension; coils are mounted on a metal frame, which is then added to the furniture as its own single unit, rather than being attached directly to the furniture's frame.
Webbing (Polypropylene): This webbing consists of bands of plastic fabric tightly woven together, then attached to the frame with clips or staples. This quality of this type of suspension varies.
Webbing (Jute): There's a wide range of weights, qualities, and fibers that can be found in jute webbing - meaning that you're never sure what you're getting, especially because it's hidden! It's known for sagging faster than any other suspension option and tends to be found in the lowest-quality furniture.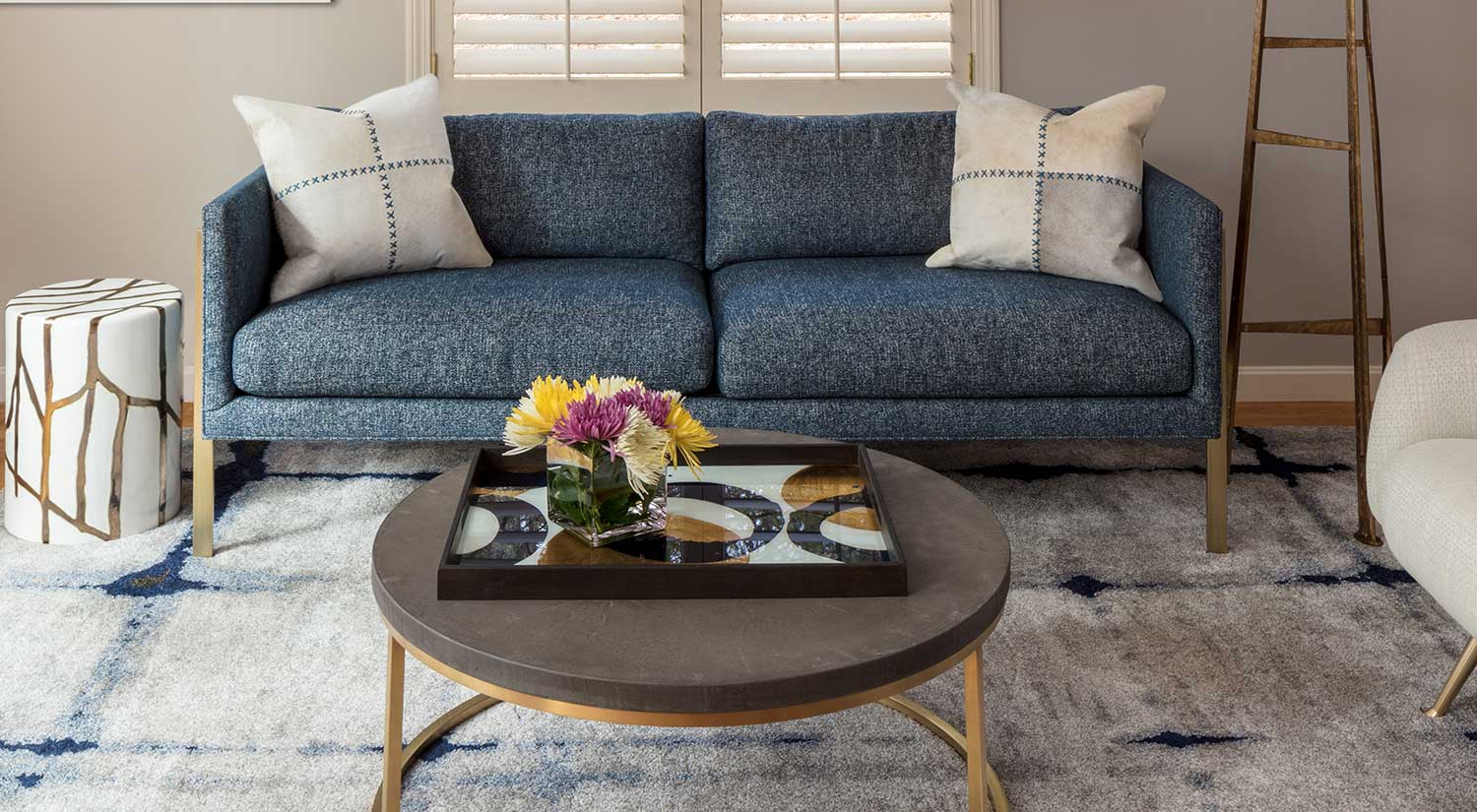 Choosing the right sofa for you
There are a lot of variables that go into making a high-quality piece of upholstered furniture. Between quality foam versus down filling for cushions, choosing the right fabric, and finding a high-quality frame, it seems like there's an infinite number of ways to determine the right sofa for you.
Once you've determined which style suits your fancy, the seating suspension is arguably one of the most important things about a sofa's quality; it's what makes you comfortable when you sit and keeps your sofa looking great for years to come.
Although we always encourage doing research beforehand, there's no need to become an expert in sofa construction. Find a designer you trust to help you with your decision.
Curious about our sofa selection? We source only the best in high-quality, locally-made furniture. Most of our seating suspension is eight-way hand-tied, sinuous spring, or high-quality webbing.
Check out our online selection of sofas, and then come by one of our six locations to try them out in person and talk with one of our knowledgeable design consultants.
Learn more:
Author: Julia Maiman
Julia is a writer, blogger, and believer in the smell of old books. She has been crafting stories since she could put pen to paper. She is also a lover of dogs, traveling, and Led Zeppelin.