When it comes to finding the best sleeper sofa, we realize that each person's criteria are unique. Some people want a showpiece sofa that offers a luxurious night's sleep.
Other's need a piece for the occasionally used guest room where a visitor might stay a night or two. Or this may be a piece for a kid's or romper room where friend sleepovers are in heavy rotation.
Some people need their sleeper today! While others are excited to spend time getting every detail just so for their customized piece.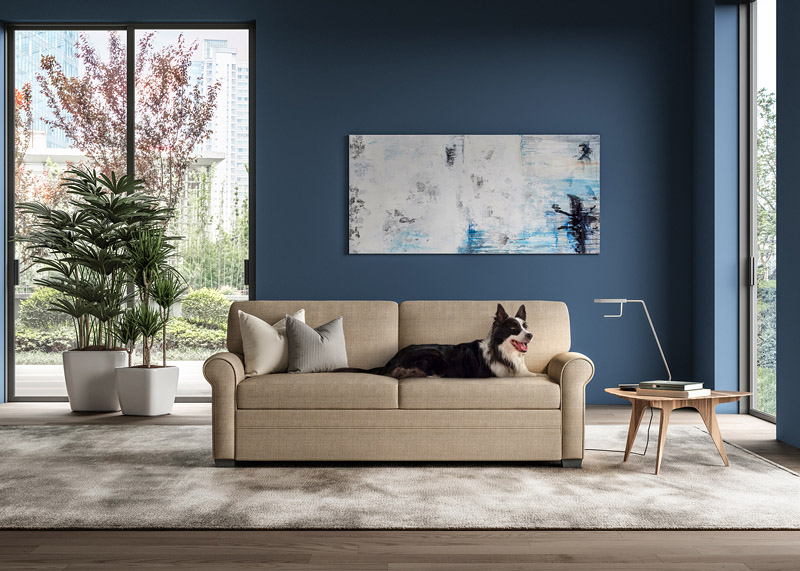 We present our choices for the top 5 sleeper sofas with all of these interests in mind. Our intent is that, whatever sleeper sofa you need, there is an option here for you.
To assist in the process of picking 5 sleeper sofas to highlight, we spoke to three Circle Furniture design experts: Hawley Appleton and Anita Muñoz in our Cambridge location, and James Keeter in our Boston store.
To note, we approached each designer separately, and while they individually bring a unique expertise and experience to the showroom floor, there was an unprompted consensus across the board about the choices here.
American Leather Comfort Sleeper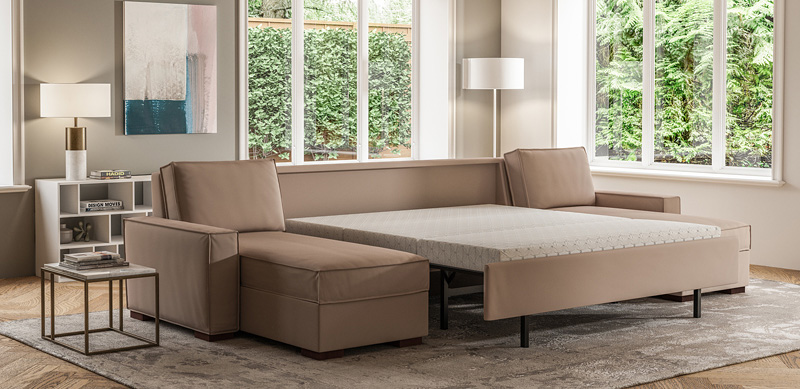 Without question, a favorite among designers and customers is the American Leather Comfort Sleeper. It's regularly regarded as the standard setter for many in terms of overall sleeper and sofa quality, comfort, and appearance.
These made-to-order sleepers give you a variety of options as regards fabrics: choose from leather, or the performance fabrics Ultrasuede, Crypton, or Sunbrella. You can choose a look that's more contemporary or more traditional.
There are three mattress options: Tempur-Pedic, high-density foam, or gel. Whatever you choose, the platform mattress base helps make these what many regard as the most comfortable sleeper sofa.
These Dallas-made sleepers feature a spring-loaded bed pull-out mechanism for easy conversion from sofa to bed. And there are a range of sectional pieces you can add to fit many spaces and set-ups.
Lee Industries
There are two options when it comes to offerings from Lee Industries: a traditional pull-out sofa and a higher-end model. The traditional option features a spring mattress and the pull-out mechanics we've all come to know over the years.
A step up in price is also a step up in quality: the higher-end sleeper features the same spring-loaded performance and platform base you'll find in the American Leather sleeper.
Whichever option you choose, you'll experience the luxury quality Lee has built its reputation on. Hawley notes that Lee is a favorite among designers for the impeccable standards of its construction and fabrics, and upholstery craftspersonship.
Another reputational highlight, Lee is known for being eco-friendly: "They were green before it was a thing," says Anita.
The Copley Sleeper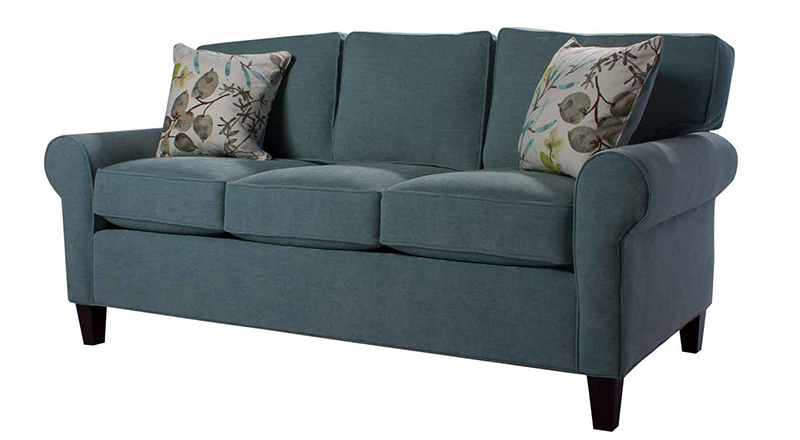 With over 100 years of experience making furniture in the United States, Norwalk has a well-earned reputation of making quality pieces that won't pulverize your budget. The sleepers feature a well-constructed solid wood frame and the tried-and-true traditional pull-out bed inner workings.
The Copley Sleeper is part of a signature line of pieces for Circle Furniture by Norwalk. The look, with rounded arms and plump cushions, is classic. It's a smart, inviting piece that's appropriate for many living spaces, from the living room to an office-slash-guest room. "It's a great problem solver," says Anita.
For those wanting a stylishly comfortable yet understated sofa that accommodates the drop-in overnighter, the Copley sleeper may very well be your answer.
Tilda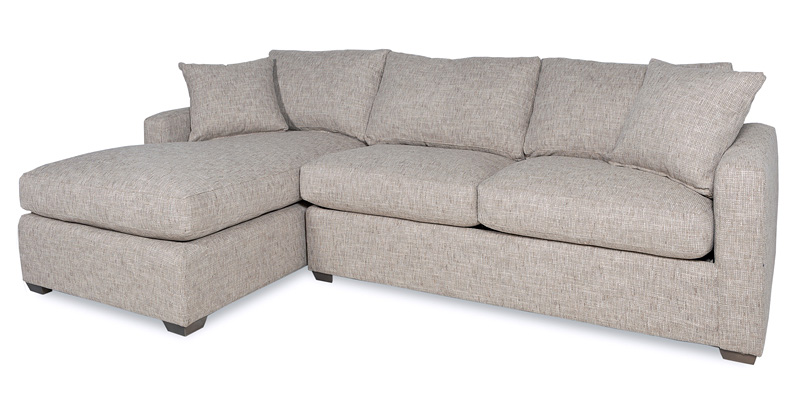 Part of Circle Furniture's private Cambridge Collection line, the Tilda is a solid choice if you're looking for a good value at a slightly more budget conscious price. This piece features an old-school fold-out spring mattress, but without the dreaded bar.
There are sectional add-on pieces available, including a storage ottoman, to fit your choice of configuration. Select from a range of popular quiet fabric colors to coordinate with your décor palette. The style is clean and handsome, with inviting plump-cushion comfort.
Monika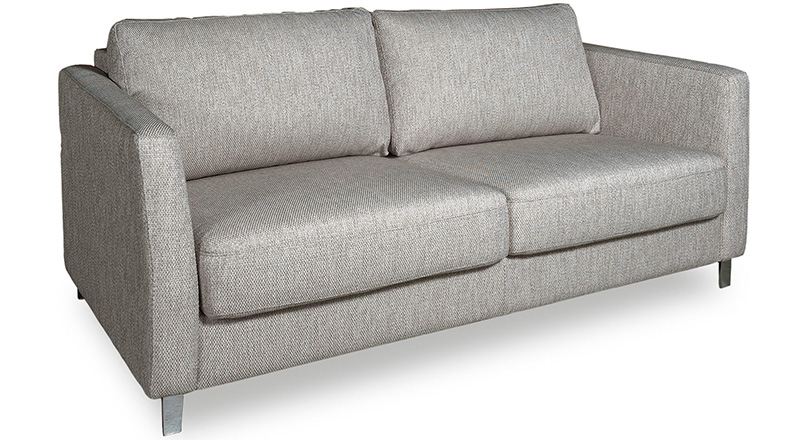 This is a great option for those looking for a good-looking quality piece they don't have to think too much about. Choose from black or grey. Pick a size. Metal legs or wooden? You're ready to roll.
This is an excellent "grab and go" piece that'll meet your pull-out sofa bed needs for years, and look nice all the while. The fabric is durable and the construction is reliable.
The Scandinavian aesthetic is at home in many different design stories. Definitely not to be overlooked, the sofa will become a popular place to happily lounge!
The Ultimate Guide Is What Feels Best to You
As with all décor choices, ultimately, the best piece for you is the one that feels best: best for practical use and best regarding how you experience it in your space.
At Circle Furniture, we welcome you to choose from our quality and diverse selection of options to find your best sleeper sofa.