The X-Chair has quickly become one of our most requested and talked about products. With the influx of people working from home, working comfortably has never been more important.
So, what is an X-Chair, and what makes it so comfortable? We're breaking down everything you need to know about X-Chairs - from cost to cons - so you can determine if it's the best option for you.
What is an X-Chair?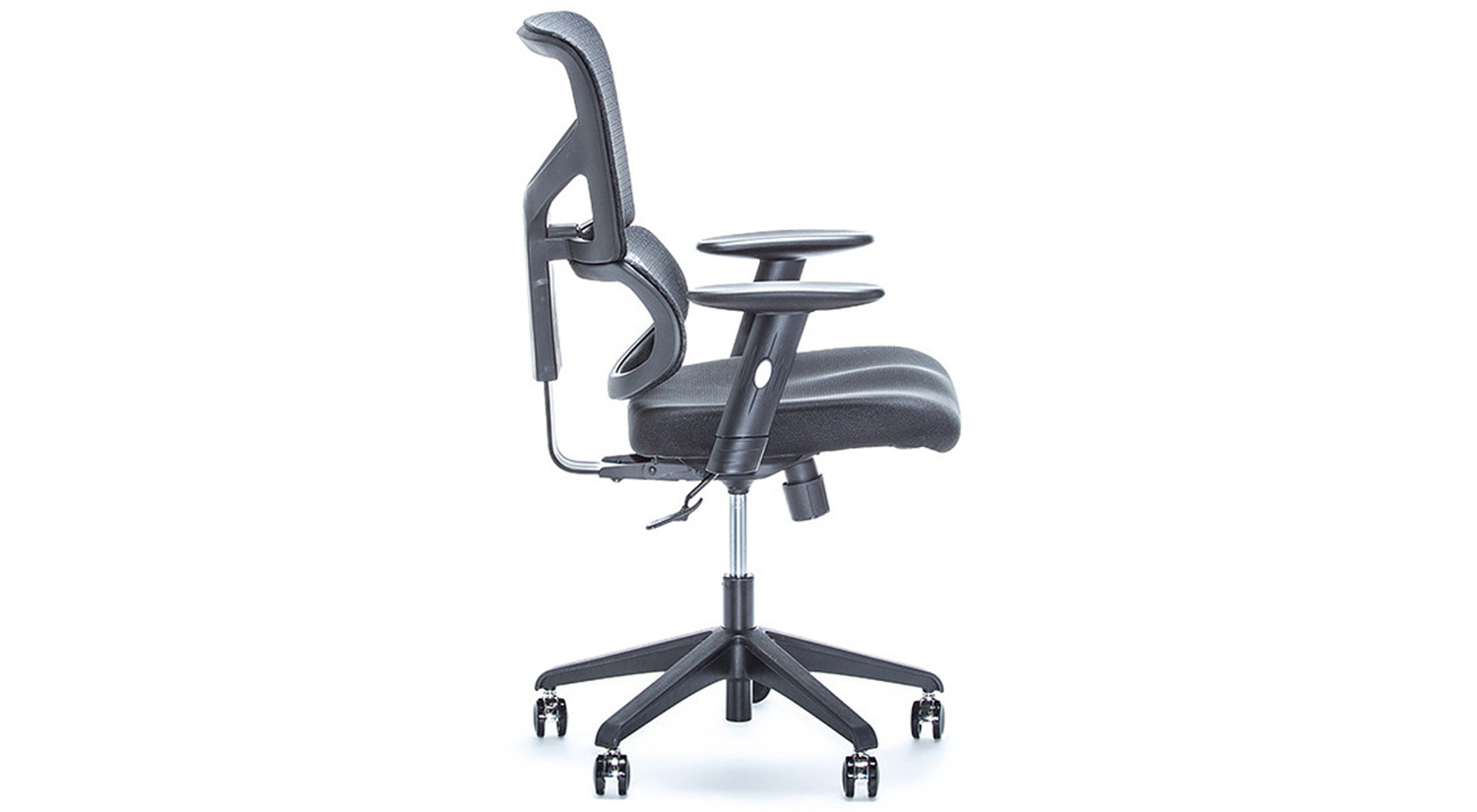 X-Chairs are designed to be ergonomic in every way, with multiple adjustments available depending on the model you get. They have a basic model, an X2, X3, and X4, each upgrade going up a level in terms of comfort and customization.
However, even the X Basic Chair is significantly more comfortable than many office chairs on the market. Why? In the company's words, "The X-Chair's greatest ergonomic feat is one that needs no adjusting. The proprietary Dynamic Variable Lumbar (DVL) Support adjusts itself to the user's shape in order to provide perfect lumbar support from the moment they hit the seat."
Features and cost
Let's break down the features of the different options.
The X-Basic Chair is the simplest version of the chairs. It starts at $574 and features the DVL system that provides lower back support as you move as well as a foam seat and a breathable Flex Mesh Back.
The X2 K-Sport Chair is one step up from the X Basic, adding the SciFloat Infinite Recline function, and starting at $849. The X3 ATR Chair starts at $1,029 and features a water and stain-resistant foam seat and a breathable Advanced Tensile Recovery nylon.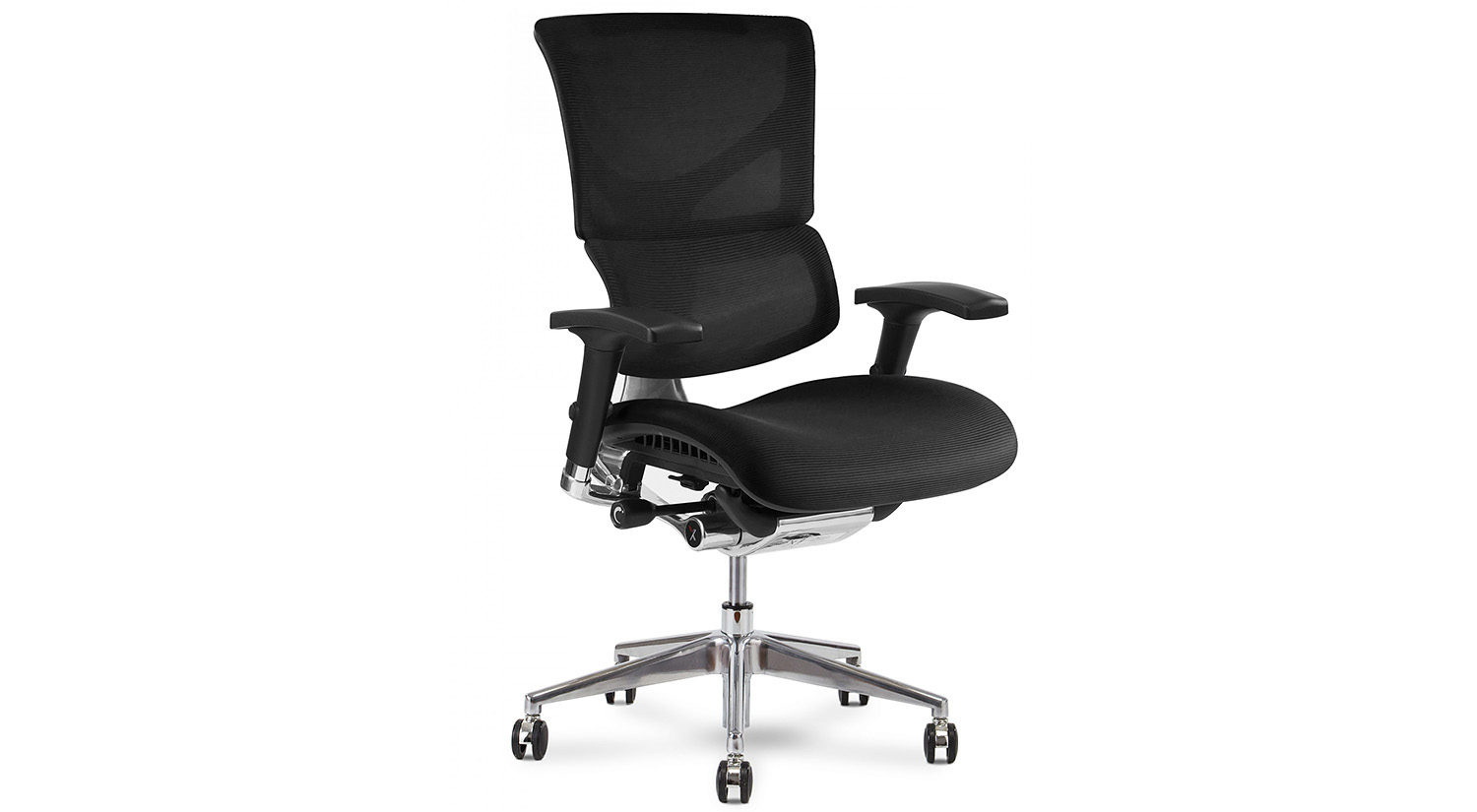 Finally, the X4 Leather Executive Chair is the top of the line, starting at $1,249. It's only available in leather and features every adjustment available plus a high resiliency molded foam seat.
All of the chairs are super comfortable, swivel easily, and roll easily. The height, seat depth, and armrest height adjustments are made simple with levers. Each version has standard wheels available as well as upgraded x-wheels that roll easily over carpet.
Benefits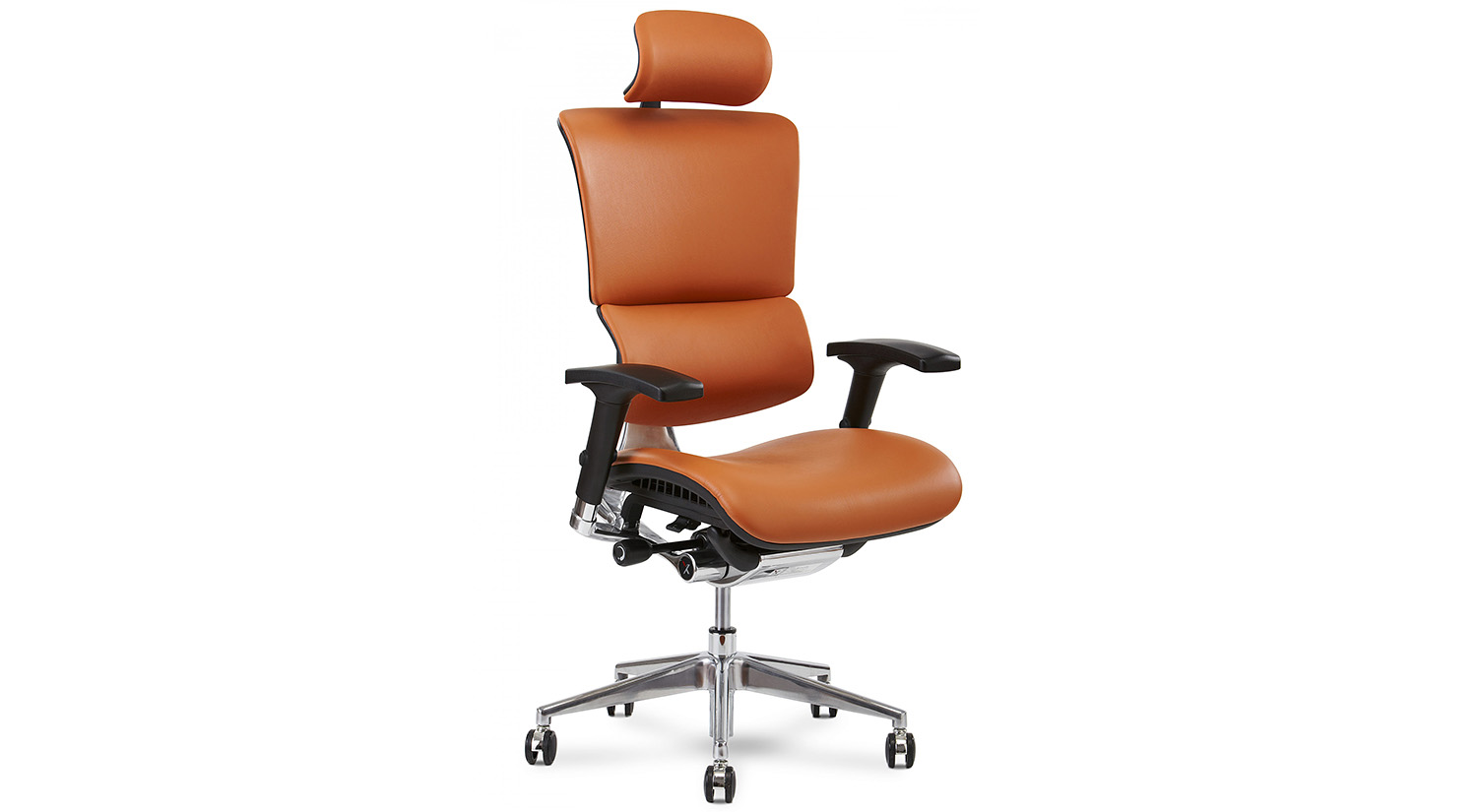 The X-Chair, whether you opt for the basic version or the X4, is specifically designed for ergonomically-correct comfort.
All of the features are designed to help mold and shape the chair to suit your body and your desk set up. Stephanie, our Merchandiser, says, "You spend hours sitting at your desk all day, 40 hours a week if not more, it's worth investing in a chair that's going to really support you."
The consensus on the chair so far in our stores? She describes, "People have been raving about them and specifically seeking them out."
Cons
You won't find any cons when it comes to the construction or comfort of the chair. Of course, everyone is different and we always recommend trying seating in person. But, for the most part, the attention to detail in the design has left our customers impressed.
The major con, if you could call it that, is the cost. At $575 for the basic version, it's a more pricey option than something like the Bungie Arm Chair which is $289. So, the X-Chair might not be in everyone's budget.
But, you get what you pay for when it comes to long-term comfort. If you've ever had an uncomfortable office chair – or even tried to work from a dining room chair – you'll know the impact it has on your ability to work comfortably.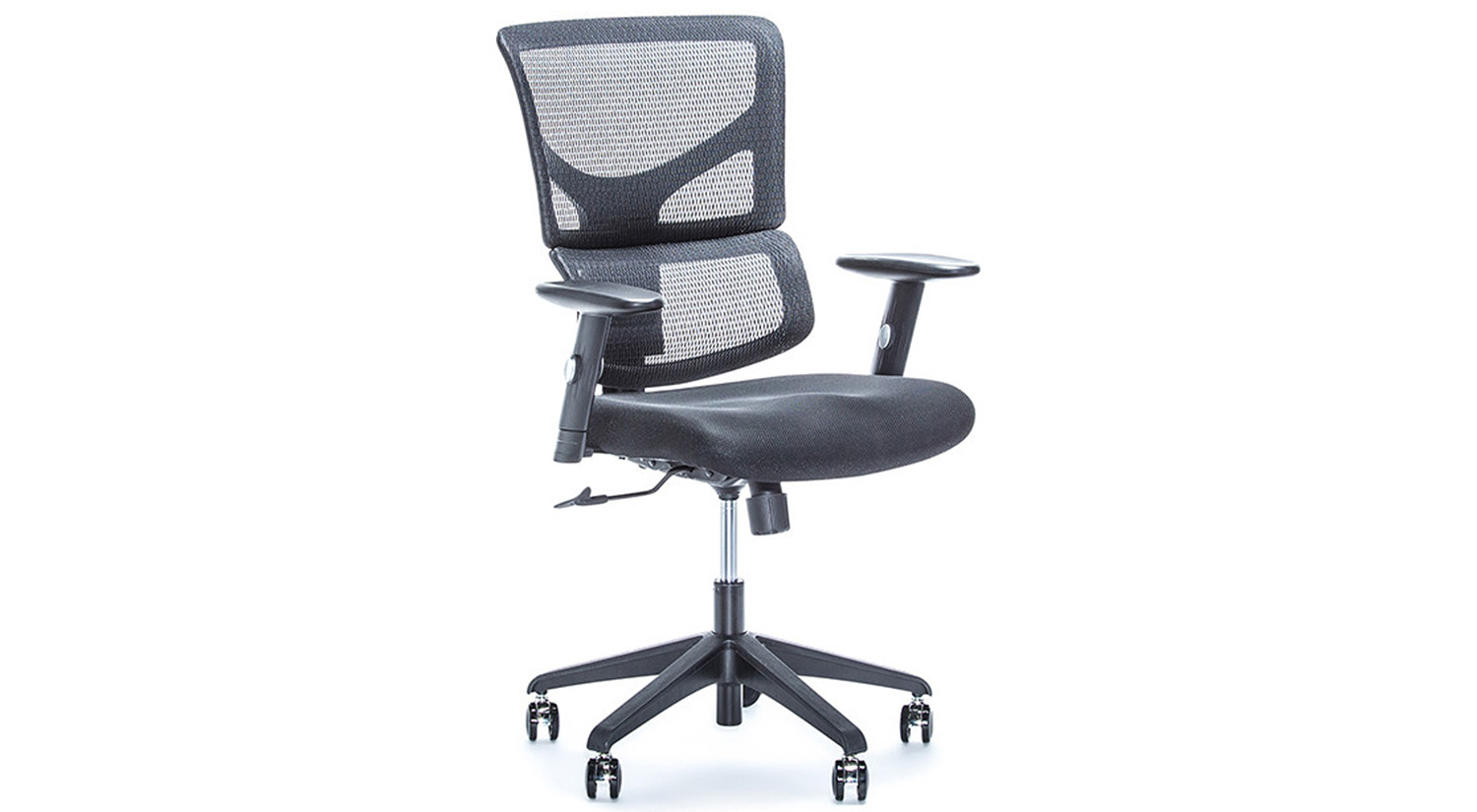 For someone with neck or back issues, or if you're sitting for hours on end, it's worth investing in comfort.
When it comes to style, the X-Chair is a traditional-looking office chair and it doesn't come in an infinite amount of colors and leathers. For an office chair, it's streamlined and nice looking – but if you have a more stylized space you might prefer a more mid-century modern style like the Desi Office Chair.
Read More: Best Recliners (and Sofas) for Back Pain
Try it in person
There are pros and cons to every piece of furniture, but the best way to know if the X-Chair is for you is to try it in person. We have X-Chairs in all 6 of our showrooms and our design consultants would be happy to walk you through the process and determine if it's the right option for you.
Looking for more home office resources? Check out these articles:
Author: Julia Maiman
Julia is a writer, blogger, and believer in the smell of old books. She has been crafting stories since she could put pen to paper. She is also a lover of dogs, traveling, and Led Zeppelin.