We're excited to introduce our first ever exclusive collection with American Leather, The Skyler Sofa and the James Sofa. Coming from American Leather, it goes without question that both sofas are high-quality and super comfortable—but are they right for you?
To delve into the details of both sofas, we met up with Stephanie Birchenough, our Merchandiser, to learn more about the style, features, pros, and cons of both.
Skyler Sofa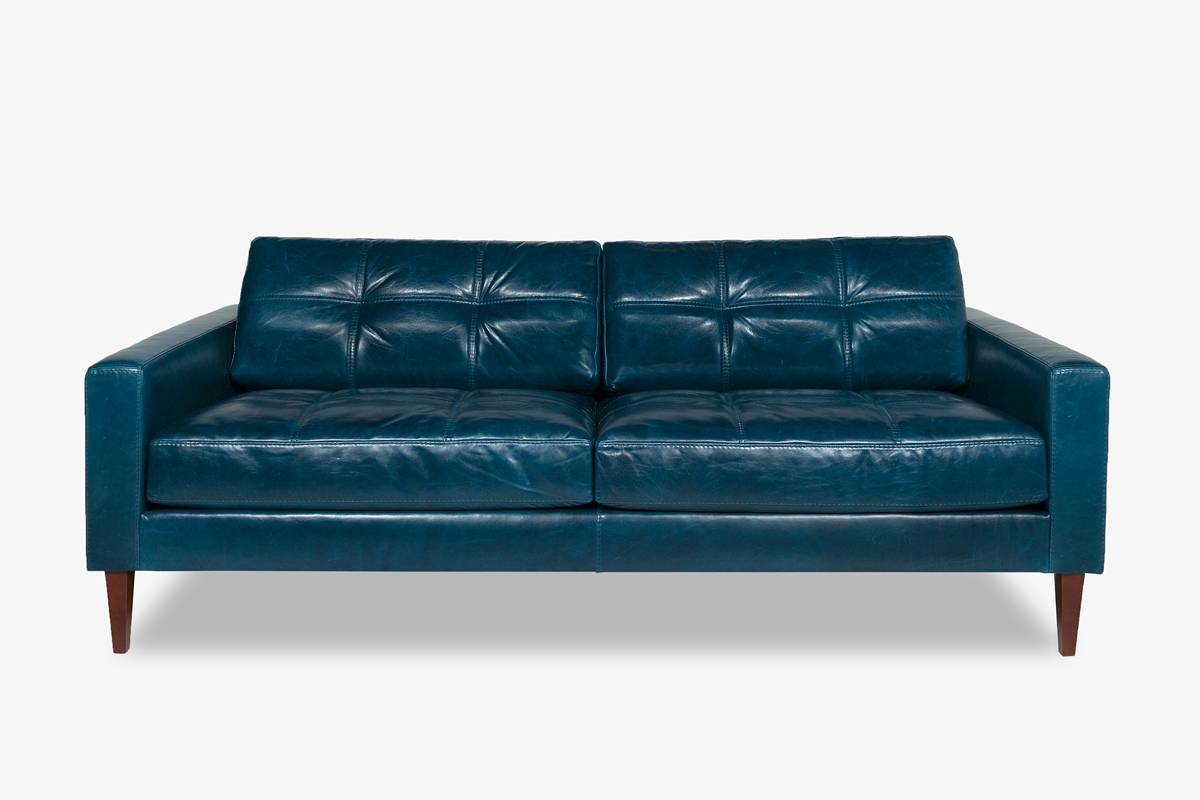 The Skyler Sofa is striking in its very low profile and petite frame. But unlike many low to the ground sofas, the Skyler is deep and, therefore, really comfortable.
The construction of the sofa is the same as all American Leather upholstery. They use a uni-directional suspension system, with foam in the seats and the back. Stephanie describes, "It's a really strong construction with an all-wood frame and semi-attached cushions."
One of the key style markers of the sofa is the tufting. "The cool thing about the tufting," Stephanie says, "is that you can do a contrast threading. If you love blue and yellow, you can make the threading yellow on a blue sofa. They'll also match the threading if you prefer a monochromatic look."
With hundreds of fabric and leather options, the style possibilities are endless. The sofa leans transitional, which means it can fit into any home.
She explains, "It edges a little towards contemporary because of the straight lines and the stitching, but if you chose a brown with espresso stitching it could easily fit into a traditional setting."
Because the sofa is off the ground, it's visually lighter. And it's one of Stephanie's favorites in the showroom. She says, "I love the low profile and how it's on wooden legs so it doesn't feel like this massive piece of furniture. But it's still deep and comfortable so you can get cozy on it and take a nap."
Who is it for?
This sofa is a great option for a smaller space or an apartment because it's at once compact and comfortable. Because of the low back (the top of the cushions is 31" high), it won't impede a view.
Stephanie loves it because it's great for socializing. "It's perfect for having friends over and drinking coffee and wine. The back of the sofa functions as an armrest and it leaves your space looking open and inviting."
She also notes that the legs come off as well as the back cushions, so if you have a tight space or hallways, it can shrink down to a much smaller size to get in your home.
Who is it not for?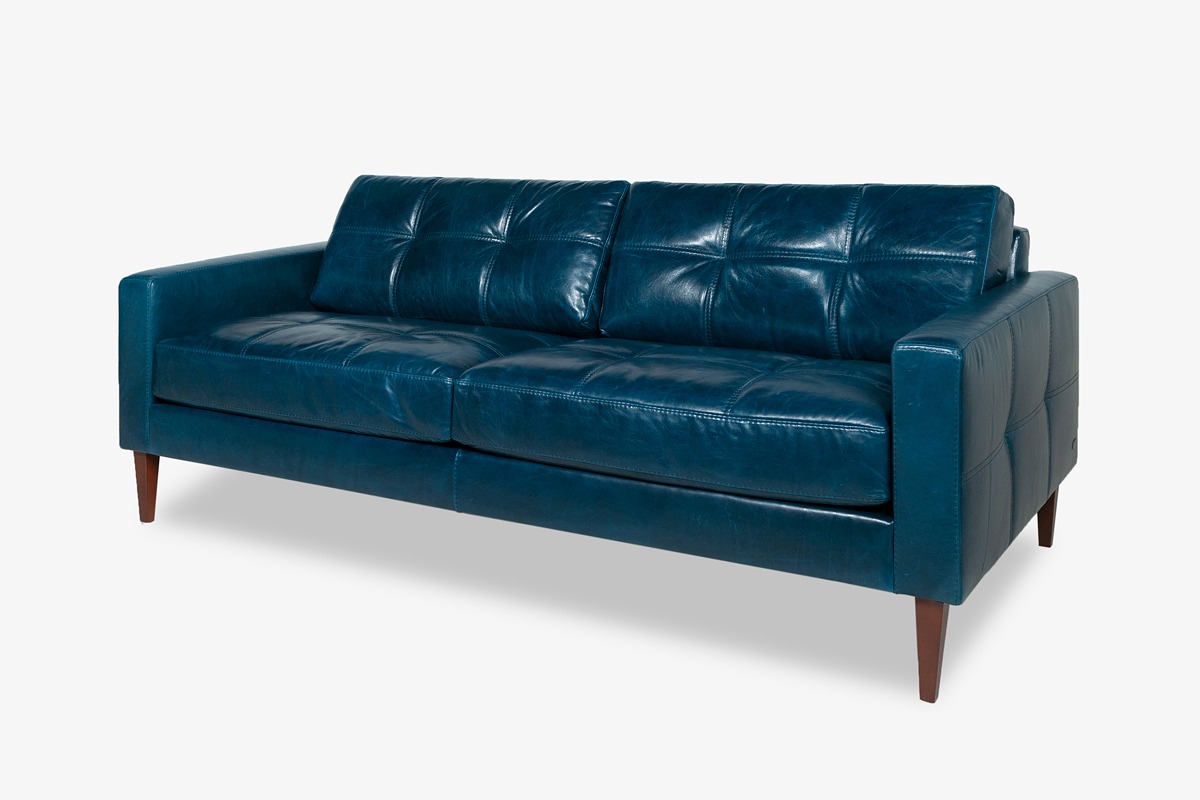 As with all low-profile sofas, it may not be a good option for someone with mobility issues or someone who prefers a higher seat.
And if you want the look and feel of a huge, comfy couch that, in Stephanie's words "sucks you in," this is not that sofa.
Details
The Skyler comes in other configurations; a chair, an ottoman, and a sectional. In a sofa, it starts at $2,829 in fabric and starts in leather at $3,939.
A chair starts in $2,129 in fabric and leather at $2,649.
James Sofa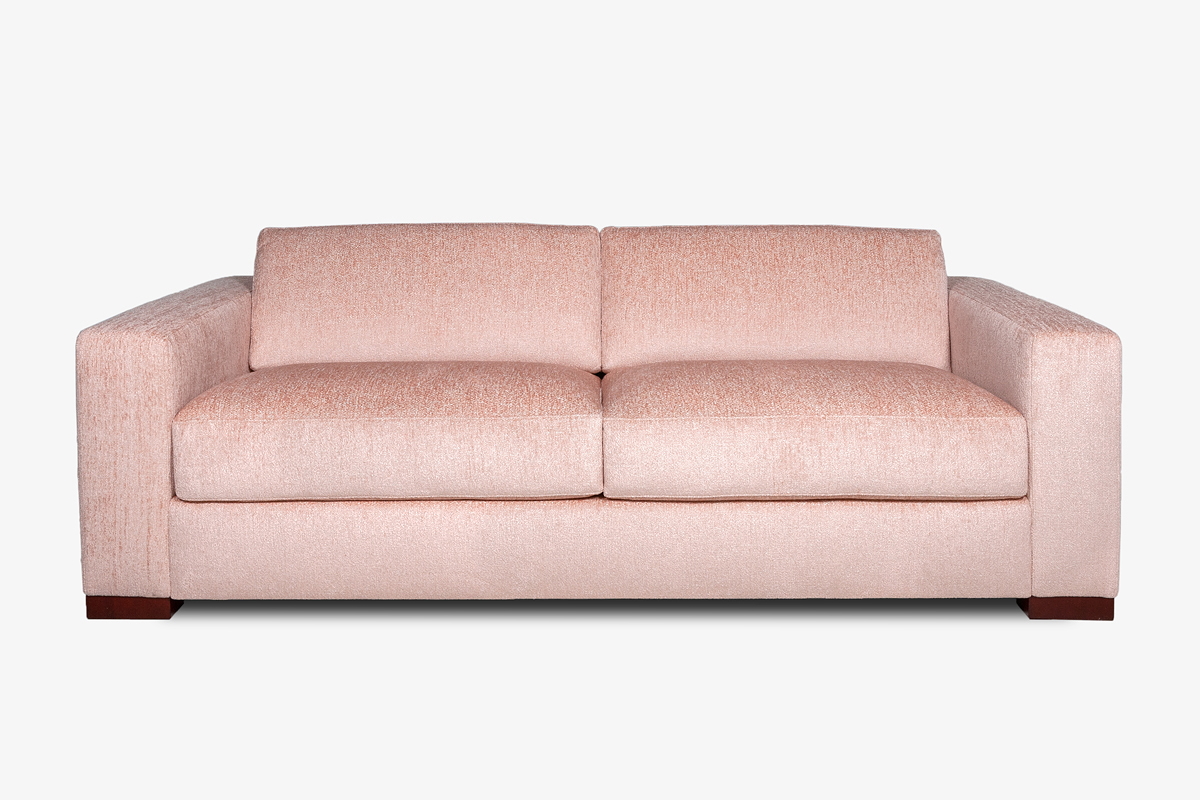 You can think of the James Sofa as Skyler's boxier brother. The construction is the same, the comfort is the same, but the look is different.
Although the Skyler can transition into most styles, the James is decidedly contemporary, with square legs and boxy, wide arms. "The James is visually heavier than the Skyler," Stephanie says, "and it's also wider. The James is 84", 6" longer than the Skyler. But the seating space is the same, the extra inches are in the arms."
Like the Skyler, the James is low to the ground and has a clean look without tufting or stitching detail.
Who is it for?
The James is the perfect option if you love a contemporary, clean look and you want a sofa that is built to last.
Like the Skyler, it comes in hundreds of fabric and leather options and is customizable to suit your unique style preferences.
Who is not for?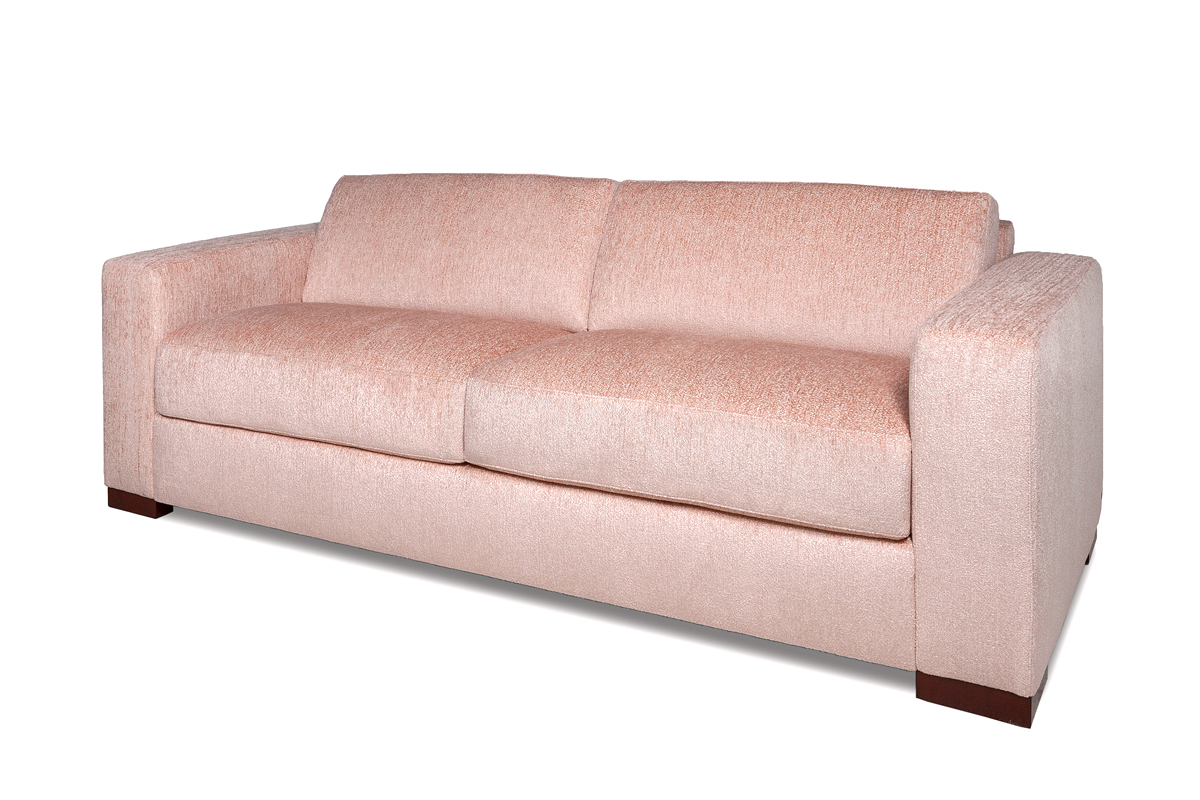 Like we've mentioned, the Skyler is a little more versatile in terms of style. So if you're not a fan of a contemporary, boxy look then the James won't be for you.
Details
The James Sofa comes in the same configurations as the Skyler. There is a sofa, chair, ottoman, and sectional available.
In a sofa, it starts at $2,499 in fabric and leather at $3,769.
Come into a showroom!
To try out these exclusive styles, along with dozens of other upholstery options, come into a showroom near you. Seeing a picture online is helpful, but when it comes to a sofa you'll be sitting in every day, it's best to try it out in person.
Bring a book, get cozy, and chat with one of our design consultants so you can find the perfect sofa for your lifestyle.
Still on the hunt for the perfect sofa? Read these articles to get inspired:
Author: Julia Maiman
Julia is a writer, blogger, and believer in the smell of old books. She has been crafting stories since she could put pen to paper. She is also a lover of dogs, traveling, and Led Zeppelin.