A sleeper sofa is a staple in any home. It's a multi-functional dream, allowing you to have guests in a small space or convert a guest room into an office during the day. Where once sleeping on a sleeper sofa meant a bad night's sleep and an aching back, the technology is now new and improved. Sleeper sofas now boast exceedingly comfortable mattresses and mechanisms that make the set-up process completely seamless. So, how do you go about choosing one.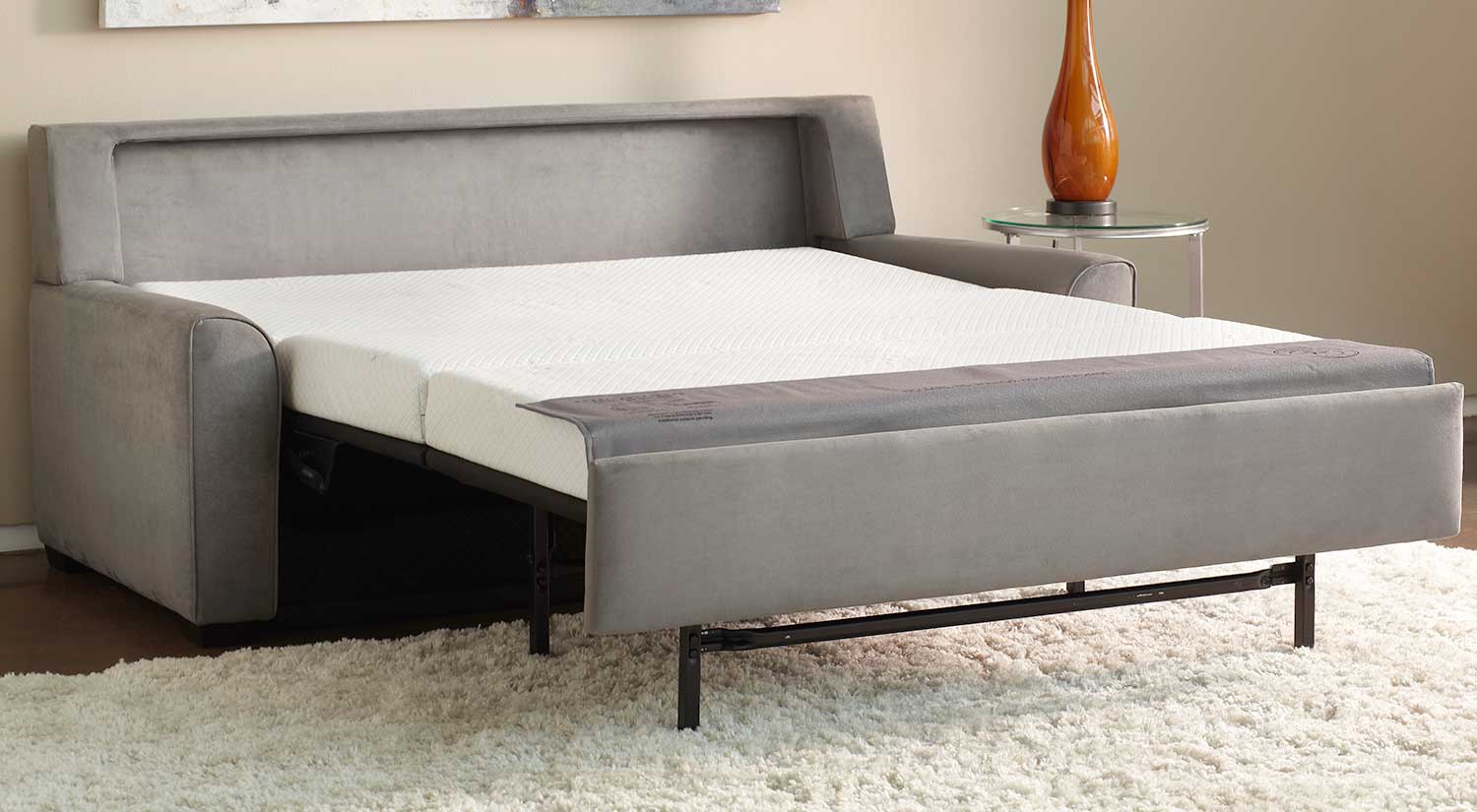 Where to start
There are several factors in determining how to choose a sleeper sofa.
The first is the space itself. Oftentimes, a comfort sleeper is going into a spare room or a den with limited space. Measure your space before you begin your search so you know what you're working with.
You'll also be working around your budget. Sleeper sofas come in varying price points depending on the frame, covers, mattress options, size, and features.
Your lifestyle and how often the sleeper sofa will be used is an important factor to consider. If the sleeper sofa will only be used occasionally for guests you might opt for a more traditional sleeper sofa mechanism with an innerspring mattress. Whereas if the sleeper sofa will be used frequently, it may be worth investing in something more comfortable.
How quickly do you need the sleeper sofa As Catherine Willey, from our Framingham showroom, describes, "We frequently find customers shopping last minute for a sleeper sofa as guests are on the way." In that case, we're able to offer a few immediate solutions from our warehouse stock. However, if you aren't pressed for time, custom orders will take 4-6 weeks.
You'll also want to consider whether you need a high-performance fabric""perhaps for heavy use or a summer home.
Is it in a main living area In that case, you'll want the best combination of seating comfort as well as a comfortable surface for sleeping. We have down cushion options to ensure you can achieve the comfort level you desire.
Read More: How to Pick the Best Fabric for Your Upholstery
How to choose the best sleeper sofa for you if":
You're concerned about space:
You may want to look into the Comfort Sleeper collection as it has a great size range ranging from Cot to Double Cot with a multitude of options in between.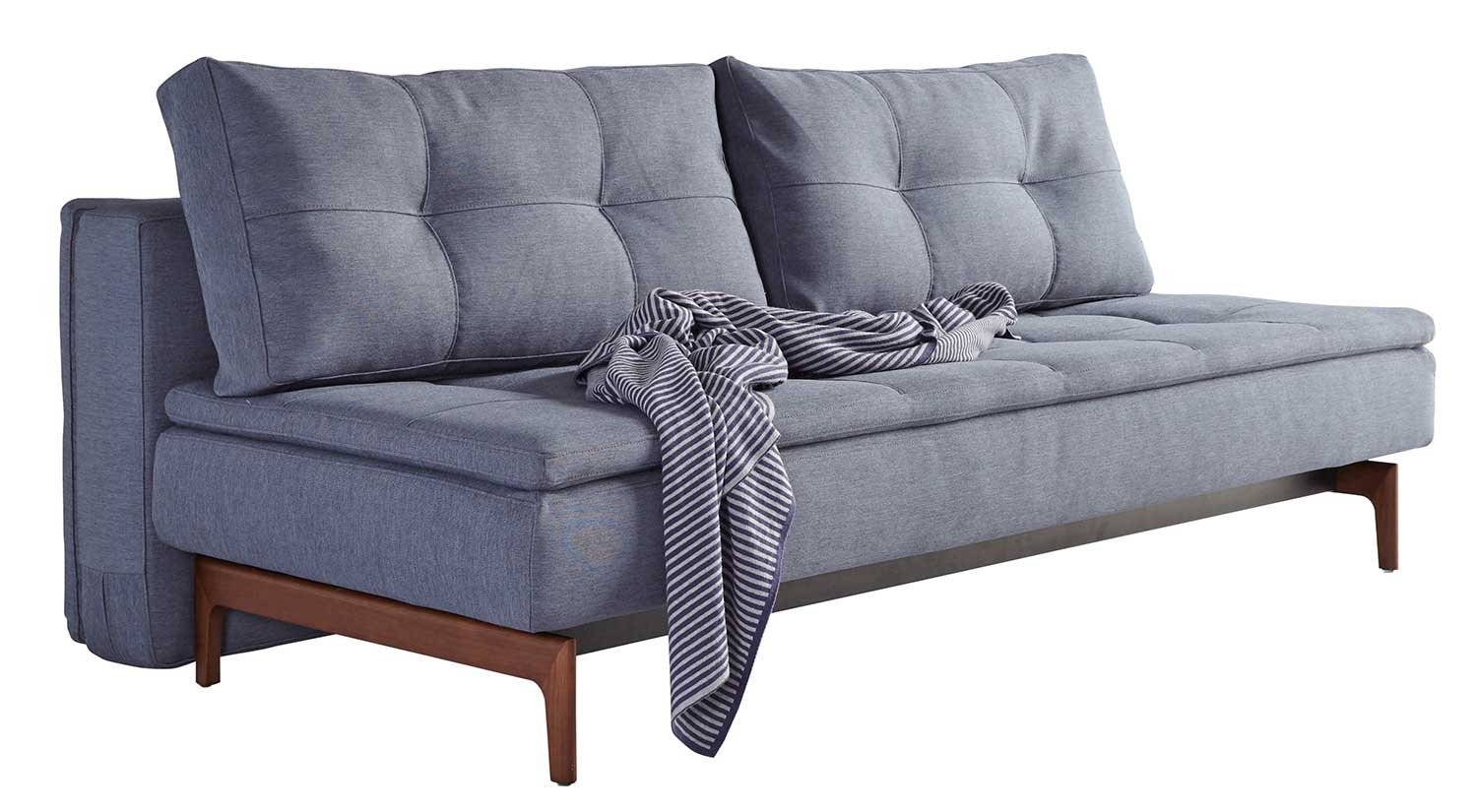 Karla Armless Sofa Bed
You're on a budget:
The Norwalk Basic Sleeper or the Copley Sleeper are both great options for a starting price point. The Copley sleeper starts at $2,179. The Karla Armless Sofa Bed is a beautiful, armless option with a resilient mattress, starting at $1,995. A mid-range option is the Society Sleeper. This features a basic but comfortable mattress that has a traditional tubular steel frame. There is the option of an Air Dream upgrade which combines an inflatable and innerspring mattress system.
Your sleeper sofa will get a lot of use:
You may want to consider an Air Dream Mattress for added comfort if the sleeper will be used on a regular basis. For heavy use, nothing beats the Comfort Sleepers platform system and mattress options.
You want to invest in the best:
You can't go wrong with a Comfort Sleeper, like the Sulley. Comfort Sleepers offers a proprietary frame mechanism and a platform sleep support system. The Comfort system has a few options for mattresses, you can choose from a high-density 5-inch foam mattress, a gel-infused foam mattress, or a Tempur-Pedic option. The Comfort Sleeper is, as the name suggests, the ultimate in comfort both for sitting and sleeping. It opens effortlessly and is extremely customizable in style and size.
What to look for in a sleeper sofa
There are some important things to look for if you want to ensure you're buying a high-quality sleeper sofa.
A comfortable mattress will have either high-density foam, gel-infused foam, or an Air Dream upgrade.
The tailoring of the sofa should be what you expect from any high-quality sofa.
The cushions should be high-quality""whether they're made from high-density foam with a fiber wrap, or a foam and down combination. It's important that the sofa is as comfortable to sit in as it is to sleep in.
Conclusion
A sleeper sofa is an excellent addition to your home, providing multi-functional use and allowing for space saving in guest rooms and living spaces. It's important to spend some time considering what exactly you need from a sleeper sofa before you invest in one. Don't forget to measure before you shop and consider the size of the sleeper when it's fully open. You want to be sure that traffic will flow easily throughout the room. Once you've considered what you need and how often the sleeper sofa will be used, come into one of our showrooms. There's no better way to get a feel for the comfort of a sleeper sofa than actually trying it out in person. Our Design Consultants have years of experience with our product line and will ask all the important questions so that you can choose a sleeper sofa that's perfect for your home. Interested in learning more about the latest version of the Comfort Sleeper Check out this video!