Making your home cozy doesn't need to be limited to fall and winter. Cozy is more than faux fur blankets and candles; it's creating spaces in your home that feel warm and inviting. Spaces that give you room to relax.
And, now more than ever, the bedroom is a perfect place to start. Your bedroom should be a space that nourishes you and allows you to fully relax at the end of the night and wake up feeling refreshed.
We put together a list of small changes you can make to your bedroom to make it cozy and comfortable.
Add texture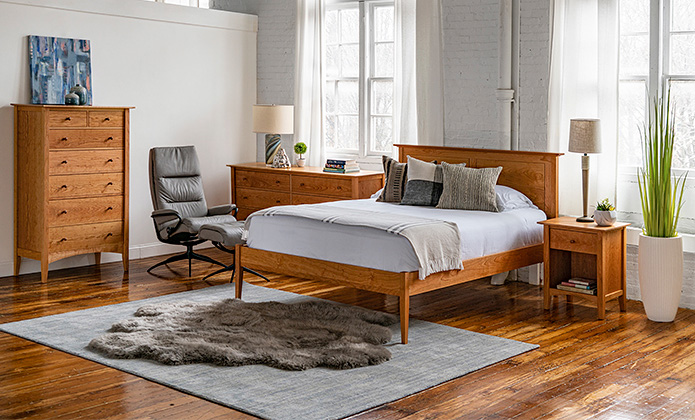 When we think about coziness, we're usually thinking about layering textures. And with good reason! It's the simplest step you can take that adds warmth, dimension, and interest to any room.
So, what are the easiest two ways to add layered texture to your bedroom?
Rugs and bedding. A natural fiber rug, like sisal, instantly adds depth and coziness. Layer a sheepskin rug on top, and you'll reach peak coziness.
Multi-textured throws and pillows have the same effect. Play around with fringed throws, faux fur options, and velvet textures to create a bed you can't wait to get into.
There are also simple ways to add texture where you wouldn't expect it. Wall décor pieces made of fabric like macramé or a tapestry are a great way to warm up the space in a unique way.
Use ambient lighting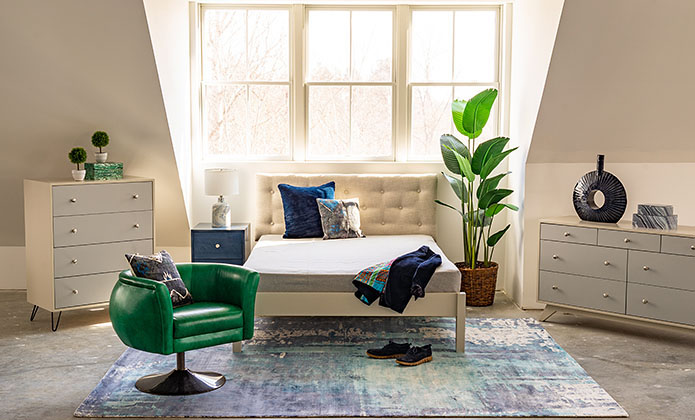 There's nothing less cozy than bright, overhead lighting.
Ambient lighting is one of the quickest ways to make your bedroom cozy. And the lighting you choose is completely personal. You might prefer the warm glow of a salt lamp or several candles around the room.
Or, a reading lamp by your bed might be all you need. Fairy lights behind your bed create a magical atmosphere.
Experiment with different light sources to find what appeals to you, and pick a time at night to ditch the overhead lighting and relax into a calmer space.
It's the little things
Especially in the bedroom, it's the little touches that make the biggest difference. Your bedroom is your space and should, therefore, be personal. Hang pictures and art that make you happy; memories of travel or time spent with family and friends.
Display your favorite books and make your nightstand a unique and individual corner of the room. Have a book, enough light to read, a candle, a journal, and hand cream. These touches may seem unimportant, but creating space for a nightly ritual will make the room as a whole cozier.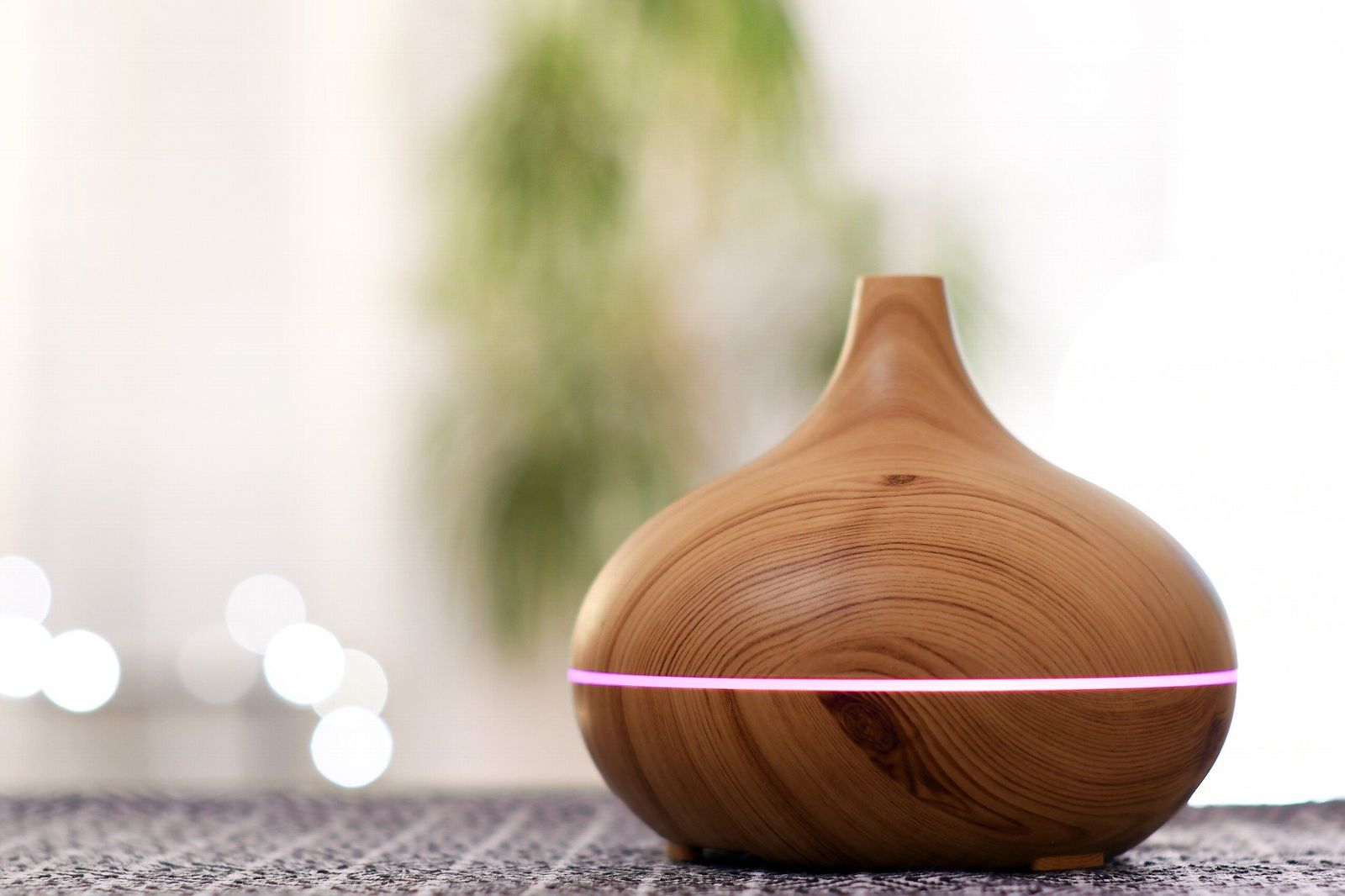 Keeping plants in your room is not only great for the clarity of the air but also adds life and warmth. Check out our Beginner's Guide to Houseplants to learn more about the easiest plants to take care of.
Essential oil diffusers are another nice way to add to the sensory coziness of your room. Try diffusing cinnamon and clove in the fall or lavender for a spa-like feeling.
Having cozy clothes or slippers and a robe at the ready is an easy way to make your room a space dedicated to coziness.
Invest time
Everyone has different preferences when it comes to being cozy at home, so it's less about investing a lot of money and more about investing time.
Sometimes coziness has less to do with adding and more to do with clearing out. If clutter is in the way of your bedroom feeling cozy, take a day to do a clear out. Donate old clothes, vacuum under your bed, and start fresh.
If you've never invested in high-quality bedding, that might be your first step towards creating your dream bedroom. Take some time to think about what makes you calm and what you need out of your bedroom – and then take it one step at a time.
If you have more design questions or you want help desiging your perfect bedroom, don't hesitate to reach out to us.
Want to learn more? Check out these articles:
Author: Julia Maiman
Julia is a writer, blogger, and believer in the smell of old books. She has been crafting stories since she could put pen to paper. She is also a lover of dogs, traveling, and Led Zeppelin.