It's important to know where your money is going when you invest in something – whether it's a phone, a car, or a piece of furniture.
If you've ever looked into buying a sofa you've probably found yourself wondering why some are more costly than others. You might have wondered the minimum you should pay if quality is important to you.
To lay it out in a simple way, we're diving into the details of our most expensive sofa and our least expensive sofa.
Most expensive: Skylar Sofa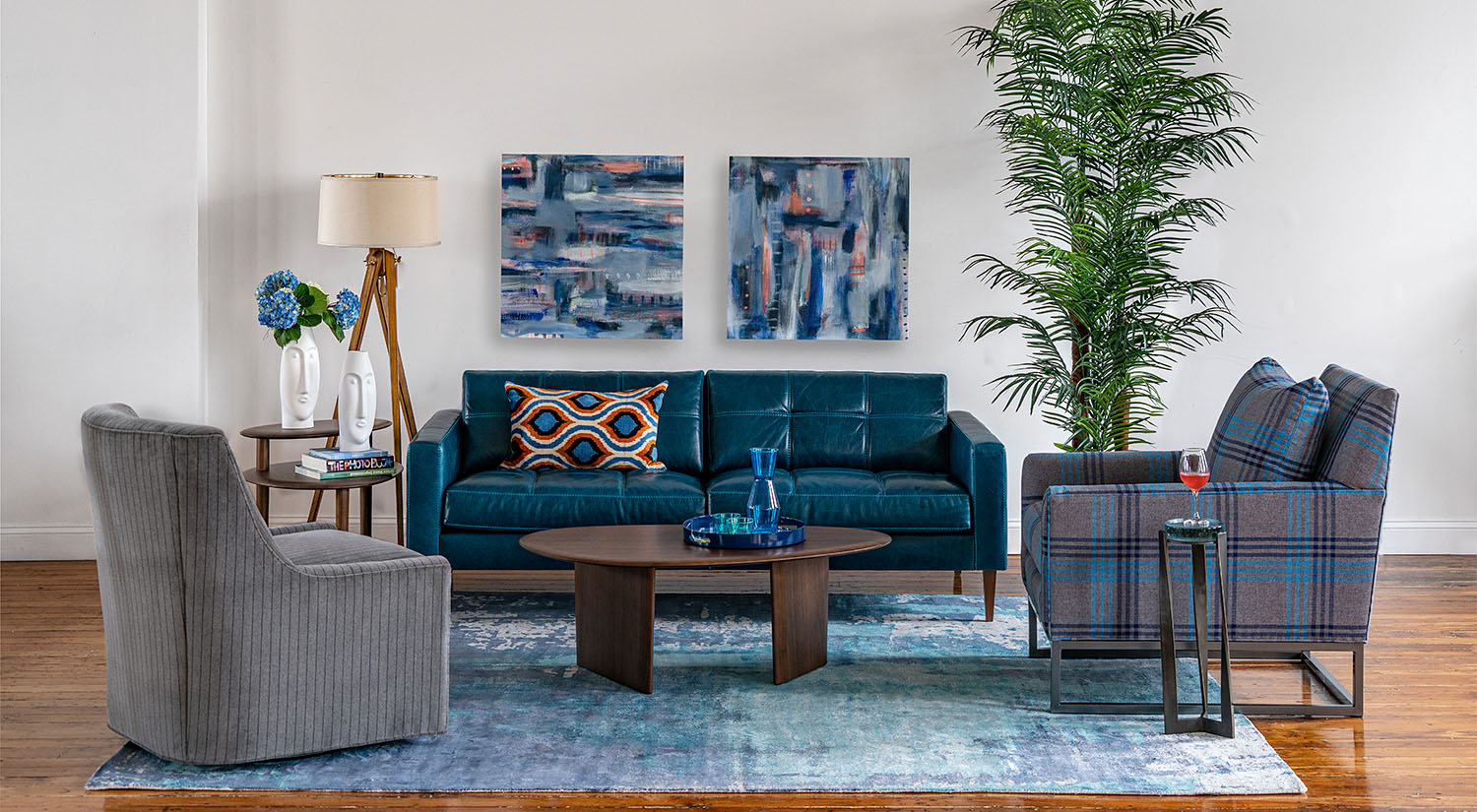 Because of our ability to customize sofas, several of our sofas could be considered our most expensive. And customization is the key point here.
Our Skylar Sofa from American Leather starts at $4,199 but, as with many of our sofas, has many options for customization that can bring the cost lower or higher.
The Skylar comes in a few different sizes, leg color options, and there are numerous fabric and leather options to choose from. If designing a custom, unique sofa, is important to you then you can expect to pay more for that.
We also have sofas that are more expensive than the Skylar from our Stressless collection; these are more expensive because they're power sofas or they're made with the same construction techniques and attention to detail that made the Stressless recliner so renowned.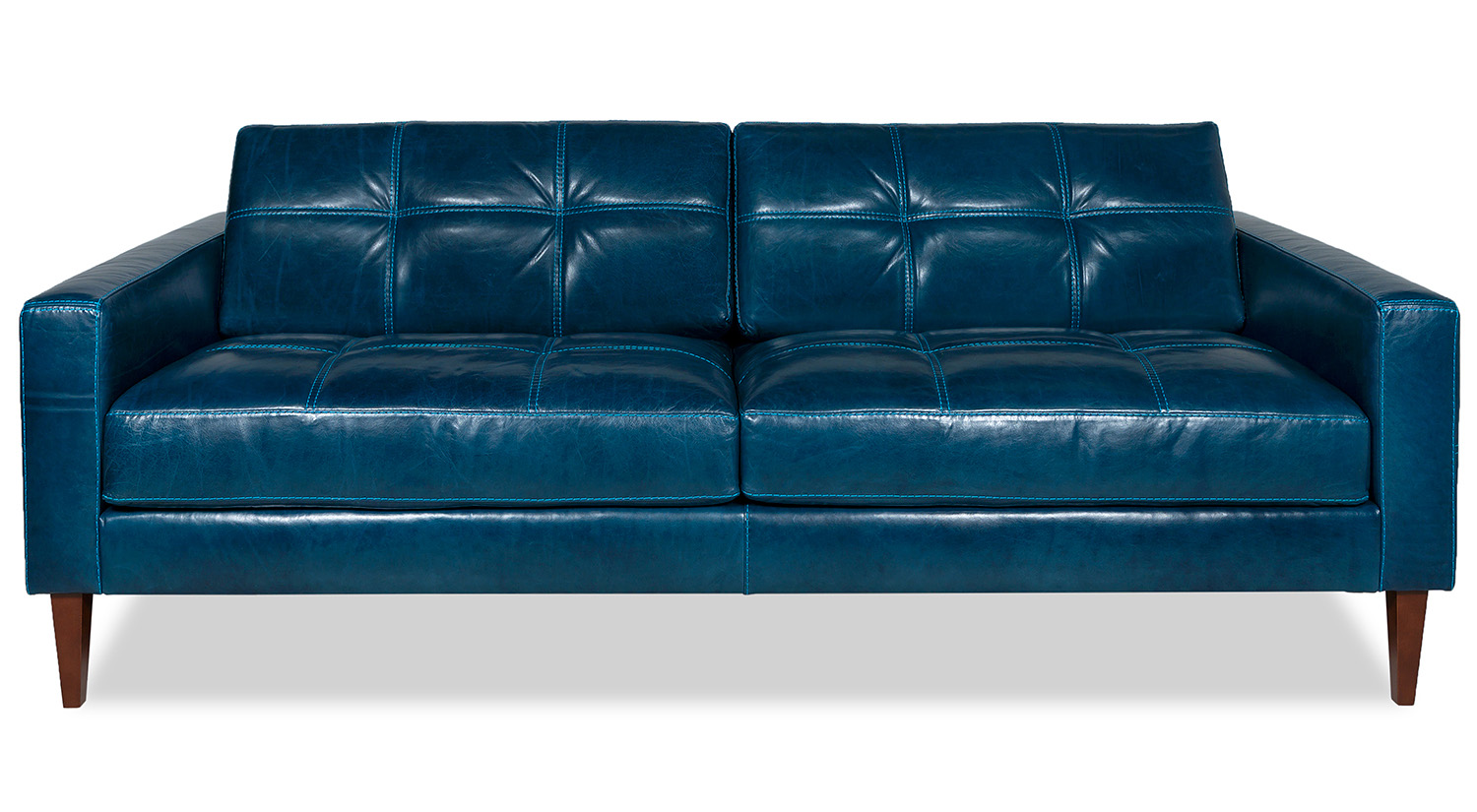 The Skylar, and other more costly options, also stand out because of their construction. American Leather uses Pirelli webbing which distributes weight evenly throughout the sofa. So, when you sit down, the weight of your sitting won't affect anyone else. 8-way hand-tied is another high-quality sofa construction.
These are old-school constructions that are still considered the best in terms of comfort and durability. A pricier frame is going to last.
Why does the fabric raise the cost so much? A sofa has 20 yards or more of fabric, so if you go for Belgian linen or wool from Italy, you can see how that will raise the overall cost of the sofa.
Read More: How Does Fabric Affect the Cost of Your Upholstery?
Least expensive: Brattle Sofa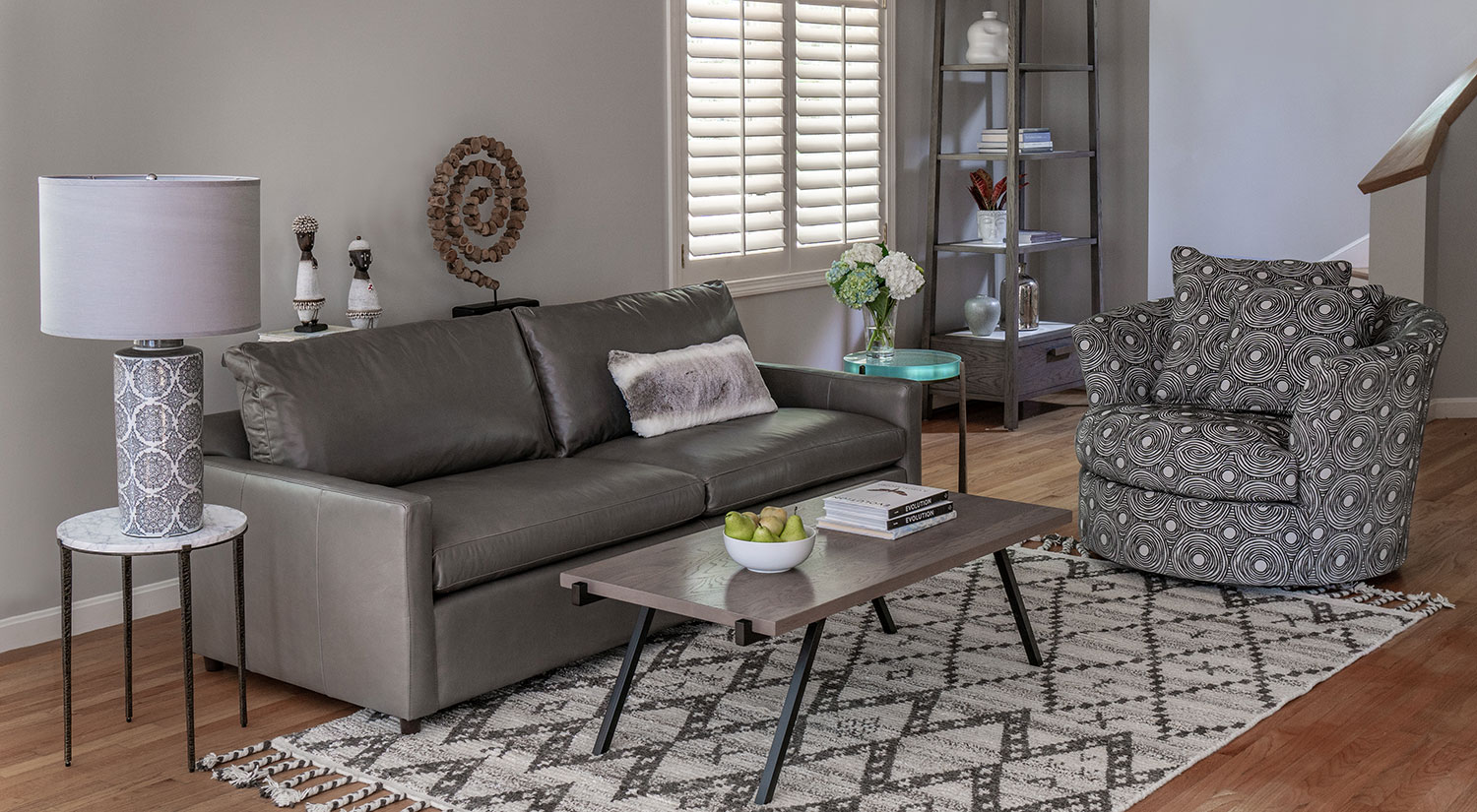 Our least expensive sofa is the Brattle from the Cambridge Collection which features modern styles at a lower price point. This price point doesn't indicate a lack of quality but rather a lack of options.
The Brattle comes in just a few sizes and has no cushion type options. The fabrics tend to be solid instead of patterns. So although it's well-made for the price, there's no customization available.
Our Cambridge Collection features a unique spring and wire platform system which provides long-lasting durability and comfort.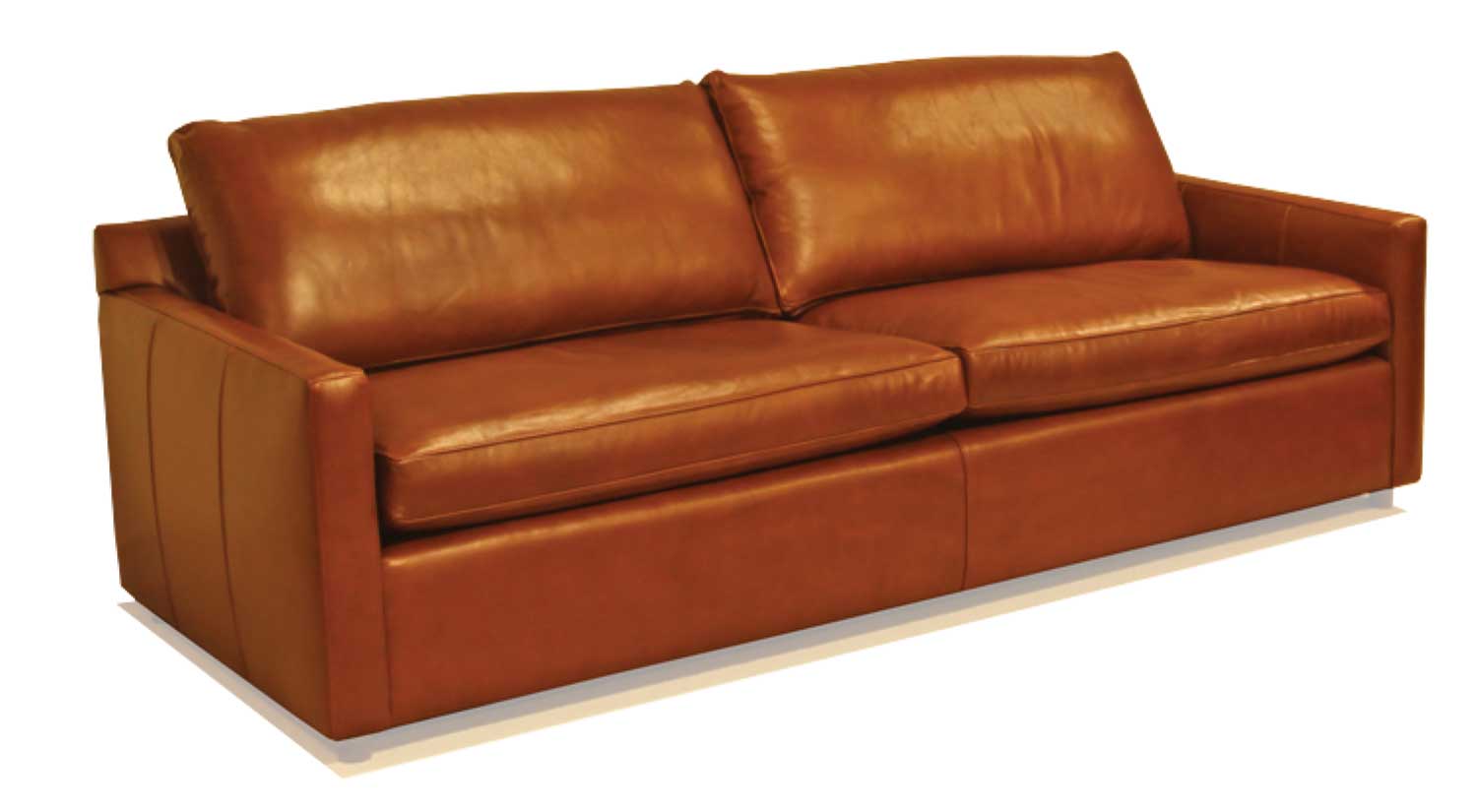 How much should you pay for a sofa?
When you're deciding what to spend on a sofa, you'll have to think about what's important to you. If you have a room that needs a specific size or you want to customize every detail, then investing in a higher price sofa is a good idea.
You should also think about how much use the sofa is going to get. Comfort is important and, of course, subjective. You may find a lower cost sofa more comfortable than a higher-cost one.
The key is to find companies that are transparent about their quality standards. But, in general, we recommend spending at least $1,500 to $2,000 if you want to invest in a quality sofa. But there are no limits when it comes to cost; you can pay up to $5,000 or more.
To dive deeper into sofa price, read our detailed guide to what's inside your sofa, from high-end options to low-end options from big-box retailers.
As always, we're here to answer your questions and get real on topics like cost so you can make the best investment for your home. Check out more of our blog articles and subscribe to our YouTube Channel to stay up to date.
Author: Julia Maiman
Julia is a writer, blogger, and believer in the smell of old books. She has been crafting stories since she could put pen to paper. She is also a lover of dogs, traveling, and Led Zeppelin.