Buying a sofa is different than buying a hardwood table where, for the most part, you can see what you're getting in terms of quality. A sofa is a little trickier—it may look beautiful but ultimately be low-quality and uncomfortable.
Even in the case of super cozy sofas, if they aren't constructed well, they're not going to last. High-quality furniture is a long-term investment. And when it comes to something you're going to sit on every day, you want to make sure you're making the best choice possible.
It's not always clear what you're getting from a piece of upholstery (especially when you buy online), so we met up with Cindy, our Store Manager in Middleton to break it down for you. From high-end to low-end, here's what you can expect from your sofa.
High-quality sofas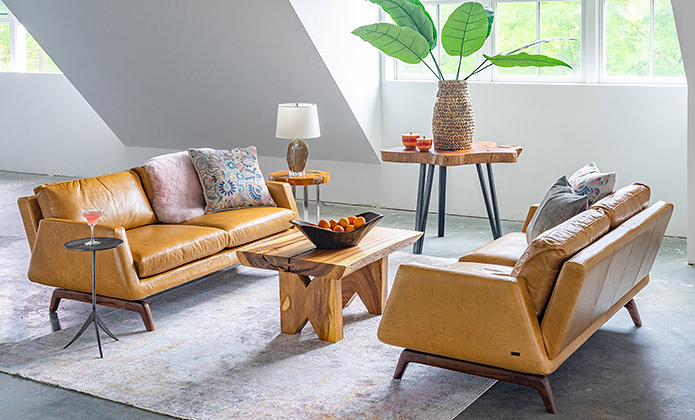 A high-quality sofa is going to give you both longevity and comfort. If you're looking for a well-made sofa, the first step is to go to a reputable company that prides itself on quality and transparency.
High-quality sofas use durable construction systems like eight-way hand-tied coil springs. Learn more about different sofa constructions here.
Sofa construction is complex and there are many ways to construct a high-quality sofa. You might hear phrases like "doubled doweled" and "corner-blocked." These indicate the method in which the frame is put together by hand to keep from shifting. Sometimes it will be done using safe glues.
On top of the wood, soft padding materials are placed over the frame to offer comfort and support to the arms and cushions.
And it's not just about the way the sofa is constructed, it's also about the materials used. A high-quality sofa will use hardwoods or, in some cases, engineered woods that have been seasoned and dried and come from sustainable forests. Cindy says, "The wood used is important because it prevents cracking or breakage."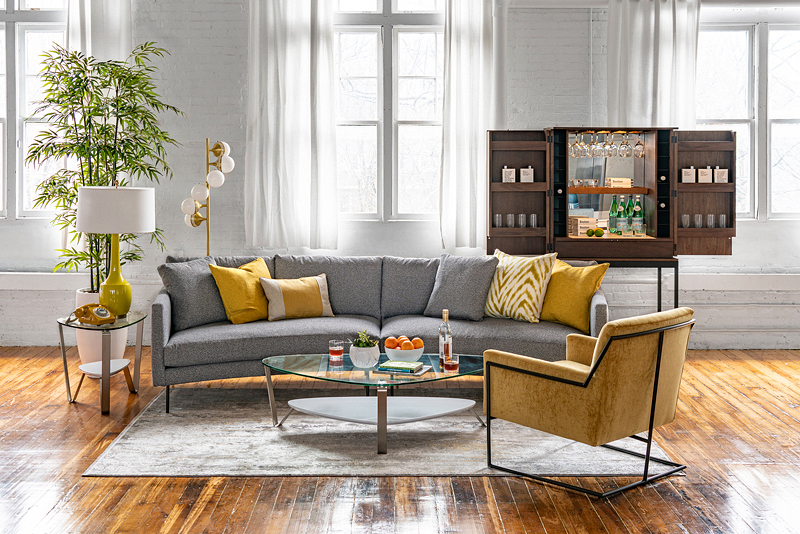 Finally, the cushions. These can vary but oftentimes the back cushions are made with three separate back channels that keep the cushions from caving down or losing their shape. You can typically decide between a foam core or a feather and down combination, depending on your preference.
As you can see, a high-quality sofa is not only built to last but it's built with attention to detail from the wood frame to the cushion core. They're built by expert craftspeople and usually offer an array of options—from cushion core to fabric choice and more.
Read More: Best Sofas for Napping: What to Look for
Mid-range sofas
Cindy explains, "A mid-range sofa may not have the same coil system which means the price will likely be at a different level. But that doesn't mean the construction isn't as good as a high-end sofa; just that they're using different parts to bring down the labor and time required to build it."
A mid-range sofa could be the perfect option for you if you don't have the budget to invest in a high-end sofa but want one with a solid construction that will last.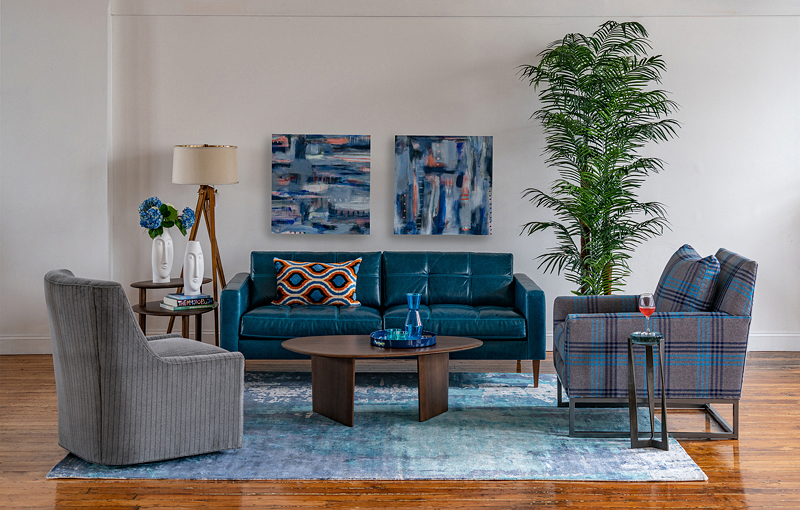 Some mid-range sofas will be constructed with engineered woods, stake wires, and an S coil system. They will still typically use corner blocking or gluing.
Low-end sofas
With a low-end sofa, you often don't know what you're paying for. Cindy says, "It may be missing some of the best construction techniques. Without a great support system, drooping is the first thing that will happen."
"The cushions will also flatten out over time, giving it a lifetime of only two to three years if you're lucky."
When it comes to what's inside, low-end sofas sometimes use cardboard (yes, you read that right!) to take the place of the layer of foam that supports the frame. Like most things in life, you get what you pay for.
You might find a stylish sofa cheaply, but if the inside doesn't have a solid construction, it probably won't look great for long.
Shop smart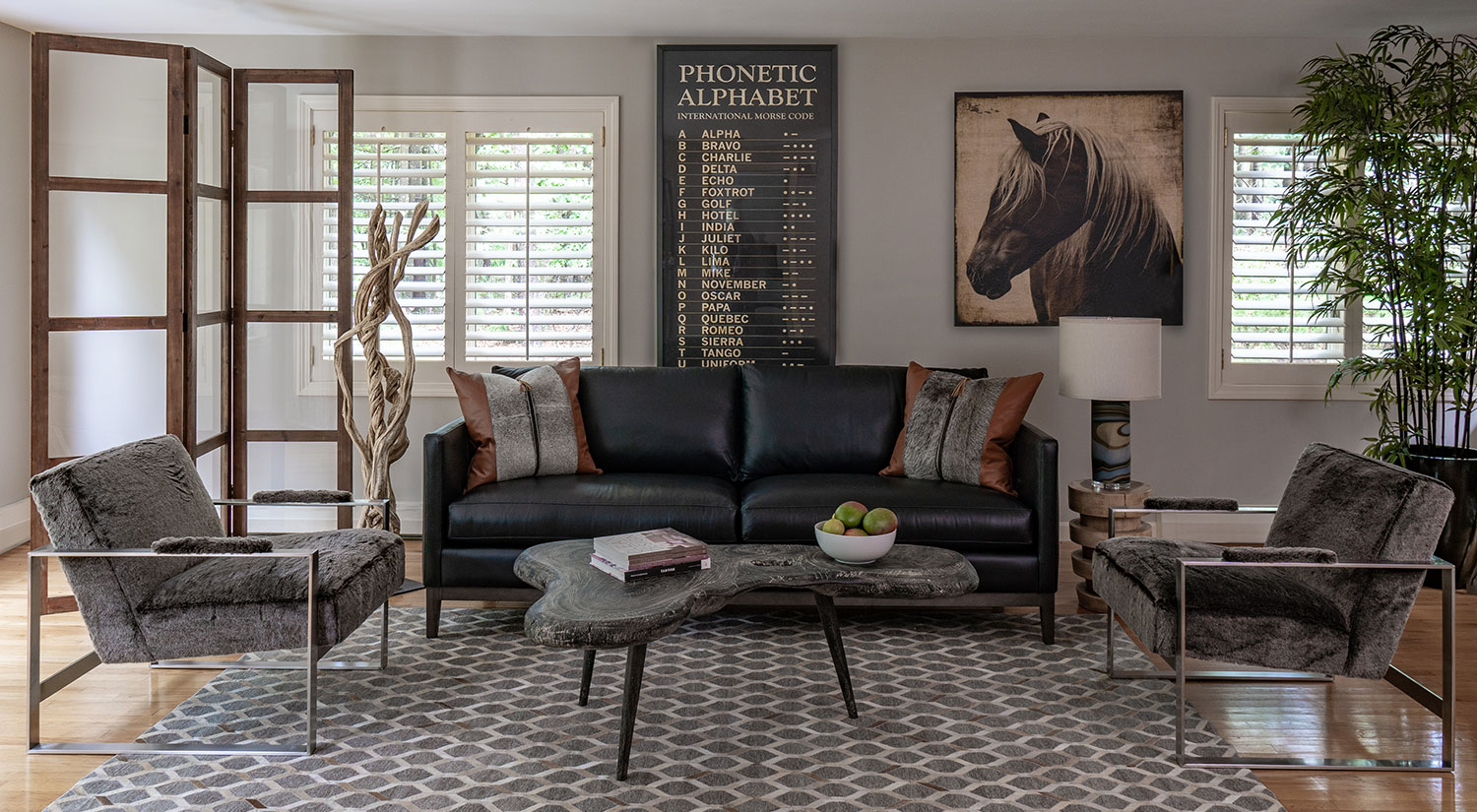 When it comes to sofas, it's important to shop with a reputable furniture dealer that knows their stuff and prides themselves on quality.
Cindy explains, "You have to find salespeople or design consultants who are transparent in answering your questions about the products and will offer whatever information you may need to make a smart choice for your home."
Finding the right sofa may take time but it's worth it. Be sure to ask about construction and materials, and, if possible, it's always best to try sofas in person because comfort is individual.
Sofa shopping can be a long process! We're happy to help you with any questions you may have—reach out to us or set-up a free virtual design consultation for expert help.
Author: Julia Maiman
Julia is a writer, blogger, and believer in the smell of old books. She has been crafting stories since she could put pen to paper. She is also a lover of dogs, traveling, and Led Zeppelin.