Traditionally, spring is the season associated with renewal—refreshing your home, reorganizing your kitchen cabinets, etc. We love using spring as an excuse (not that you need one!) to spruce up your home and incorporate fresh styles and colors.
We spoke to Cindy, our Store Manager in Middleton to get her perspective on the latest color trends that she's loving for spring—from soft blush tones to lively green.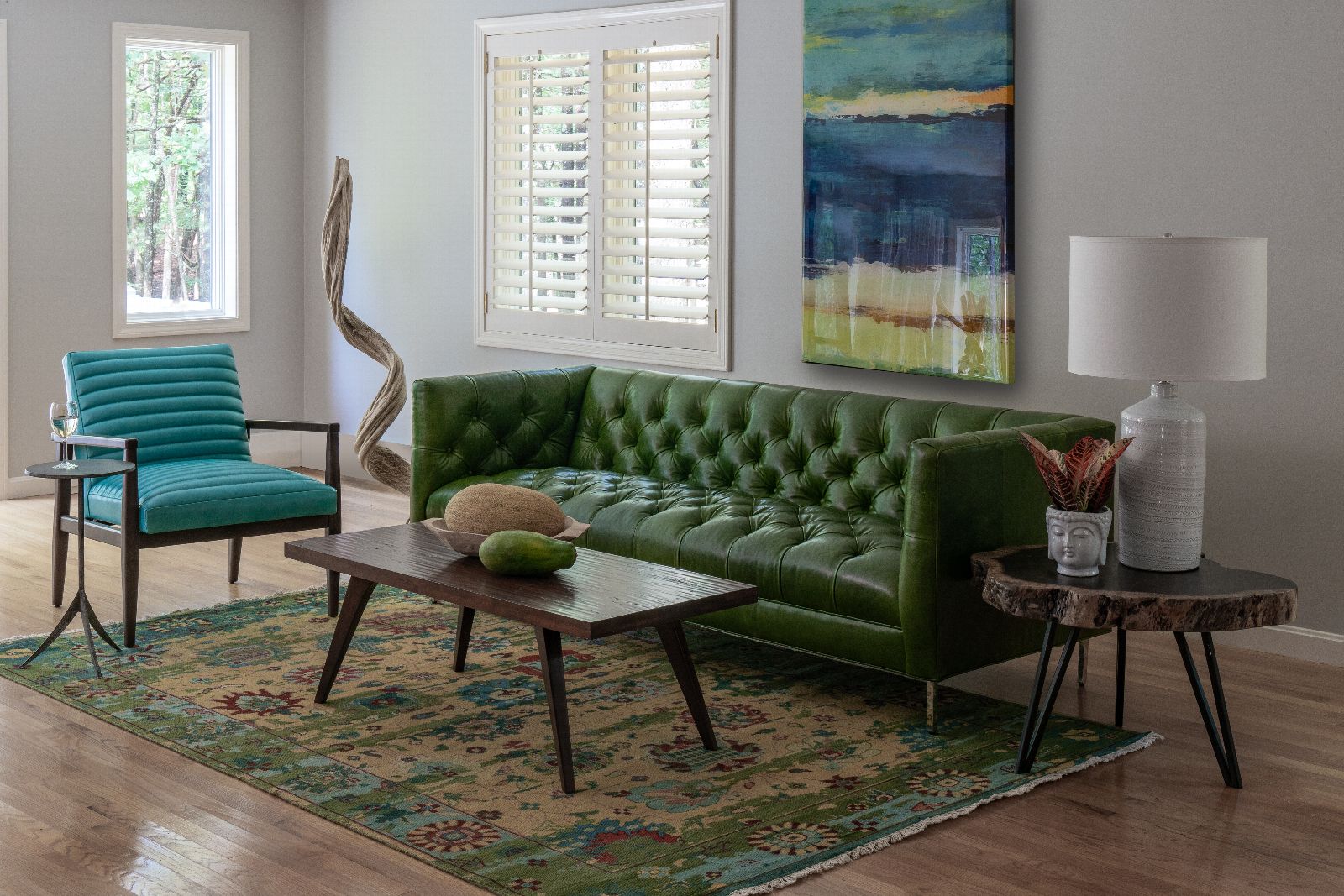 Soft blush tones
The first trend is an updated version of pastels—soft blush tones. Similar to millennial pink, these muted tones never go out of style.
Cindy says, "These tones can be incorporated into a living room or bedroom easily. It would look stunning to upholster a sofa or chair in soft blush and mix it with a denim blue on pillows or in a rug."
For a more elegant, elevated look, she suggests pairing soft blush with brass accents and creamy white.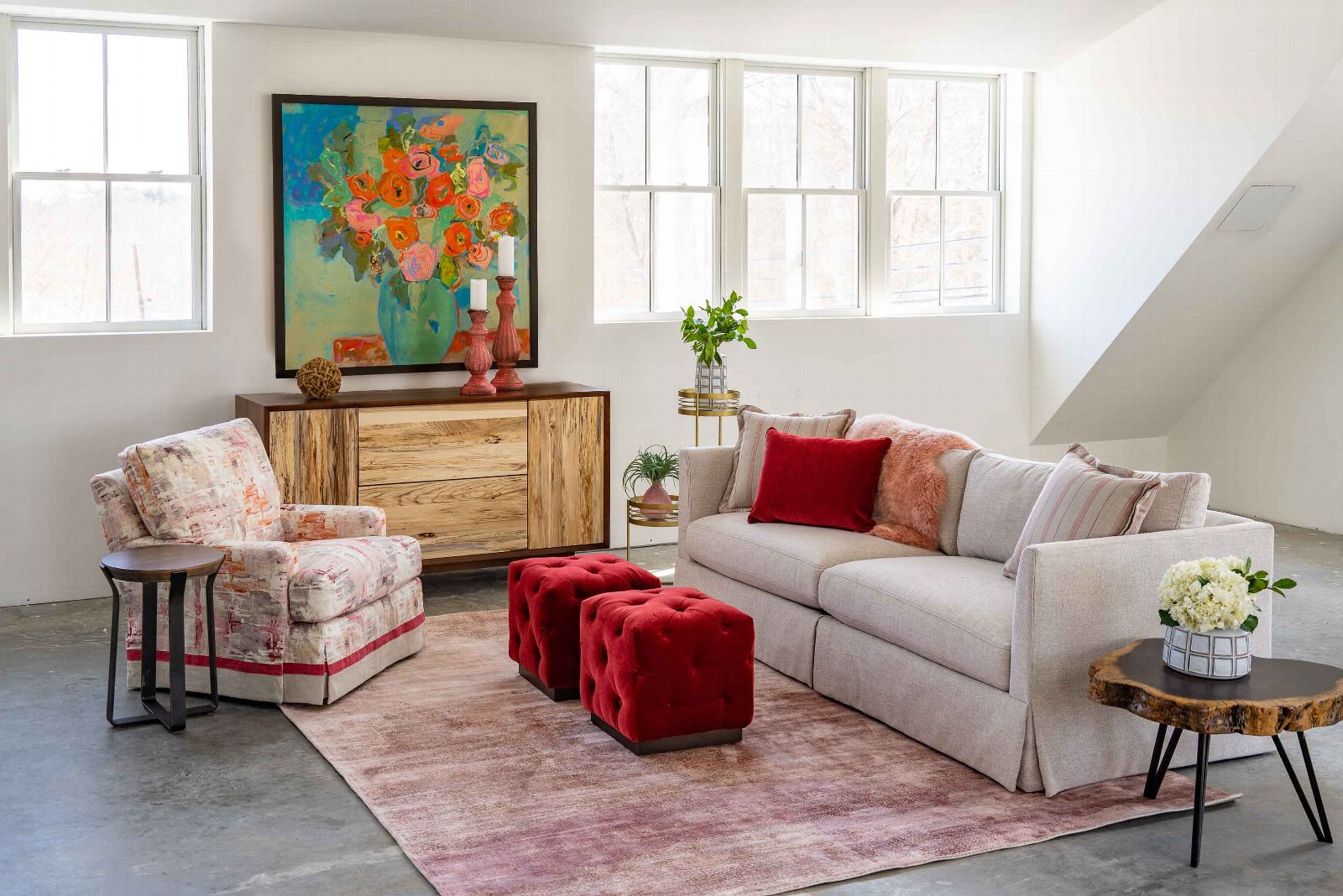 Denim blue
Next up, we have denim blue, an iconic shade that isn't dissimilar from the Pantone Color of the Year. This color has been around for decades and is a versatile shade that works with numerous colors and can go from bohemian to modern depending on how you work it in.
Cindy describes, "Denim blue alongside green, yellow, red, and orange gives a bohemian or more casual approach to a room." For a more elegant look, pair it with muted neutral shades like tan, white, and beige.
If denim isn't your thing, consider navy. She adds, "Navy is the new neutral and is hot on the market today. It works well on sofas, chairs, pillows, rugs, walls, and will mix well with pretty much any color."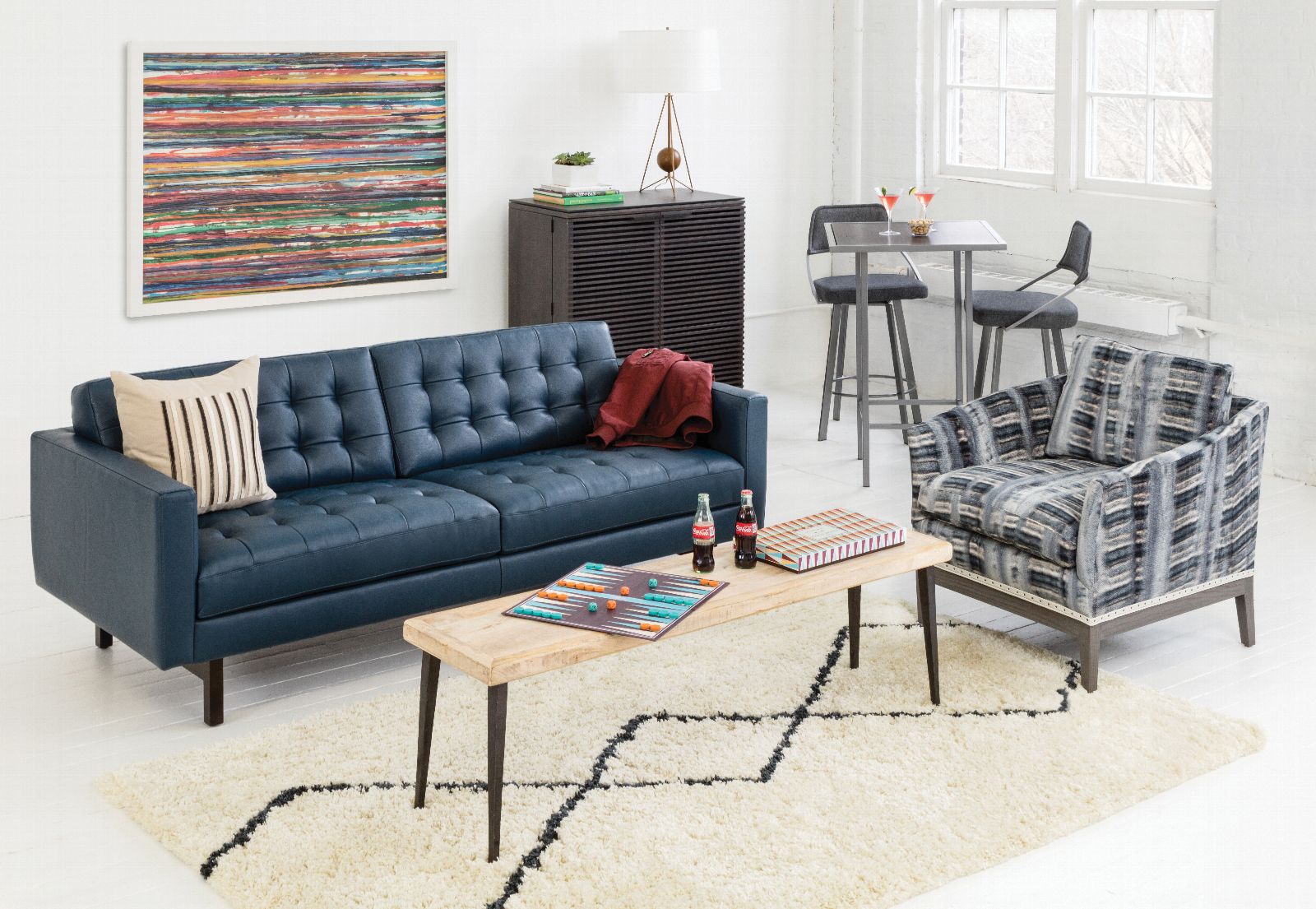 Black and white accents
To add drama and elegance to your home, Cindy recommends incorporating black and white accents. She explains, "I've noticed an influx of black and white accessories (for example, dishes, pitchers, and flower pots) in the marketplace today."
She suggests introducing the color to wooden coffee and end tables by adding rustic black iron to the frame with slices of thick glass on top.
Anne, a Design Consultant in Middleton, says "A black and white color scheme offers a clean look and on rugs adds an artisanal feel. It can simplify a room and add definition. The newest look I've seen is black kitchen cabinets and black painted walls."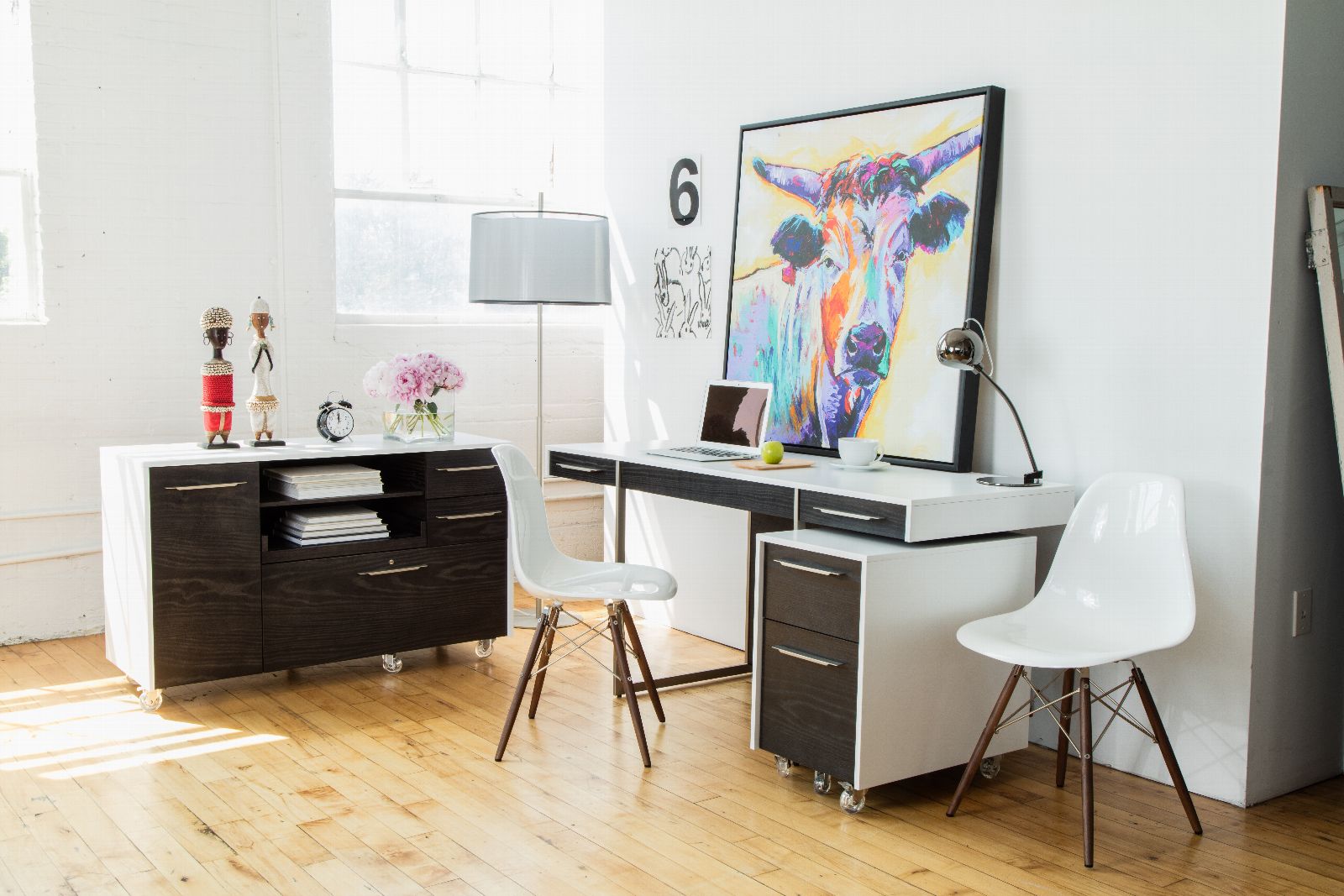 A simple way to incorporate this color scheme? Hang photos in black and white for a fun, editorial look.
Cindy adds, "I use black and white dishes as accents on my table along with turquoise and spring green accents - it gives your table a beautiful, fresh look."
A fresh take on green
The last color that Cindy's loving for spring is a fresh take on green. She explains, "The latest shade of green in fabric has a new level of warmth. Gone are the olives and forest greens. Green has become as rich as an emerald and softer in color like a beautiful field in springtime."
These tones can be used to add an element of nature to your setting. Find fabrics in colorful and updated florals that introduce rich greens in their palette. She suggests incorporating these tones into chairs, pillows, dishes, vases, or an ottoman or bench.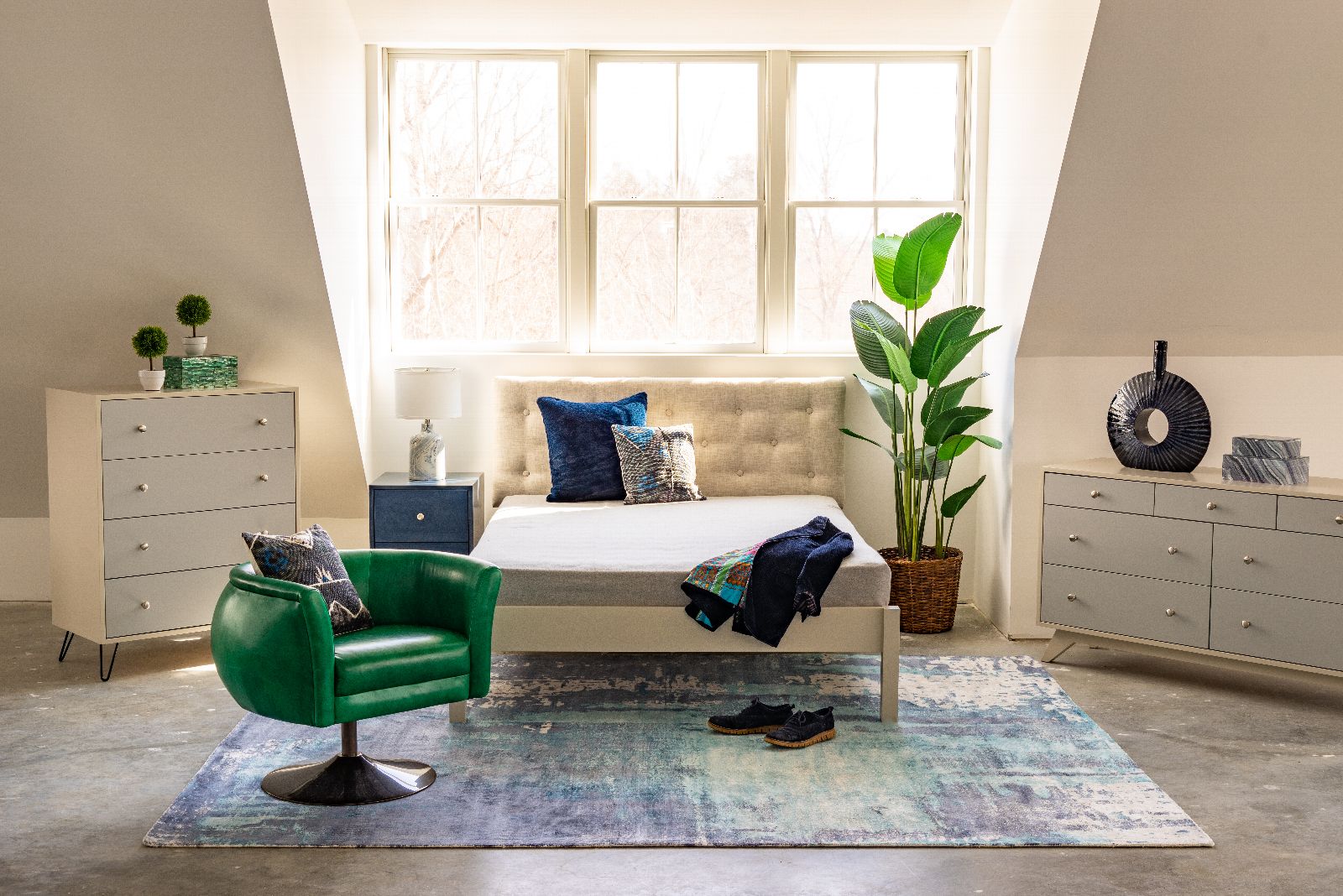 Get inspired
Finding inspiration for new colors isn't hard. Head over to Pinterest and follow home décor pages on Instagram to stay up to date on the latest styles and trends.
And don't forget that it's really about finding what you love – whether or not that color happens to be on-trend.
Come into a showroom near you to explore our latest products and chat with a designer about how to bring color and life into your home.
Explore more articles about color:
Author: Julia Maiman
Julia is a writer, blogger, and believer in the smell of old books. She has been crafting stories since she could put pen to paper. She is also a lover of dogs, traveling, and Led Zeppelin.