There's nothing more disappointing than making a purchase and then getting home to learn that it wasn't the right choice. Returning it might be a hassle, but keeping it is no good either.
When it comes to furniture shopping, you can save yourself the headache and ensure you enter a showroom feeling prepared and leave with confidence about your decisions. Just keep reading to learn what common mistakes you can avoid while you're out looking for a new sectional or the perfect recliner!
Common mistakes to avoid while furniture shopping
Buying on impulse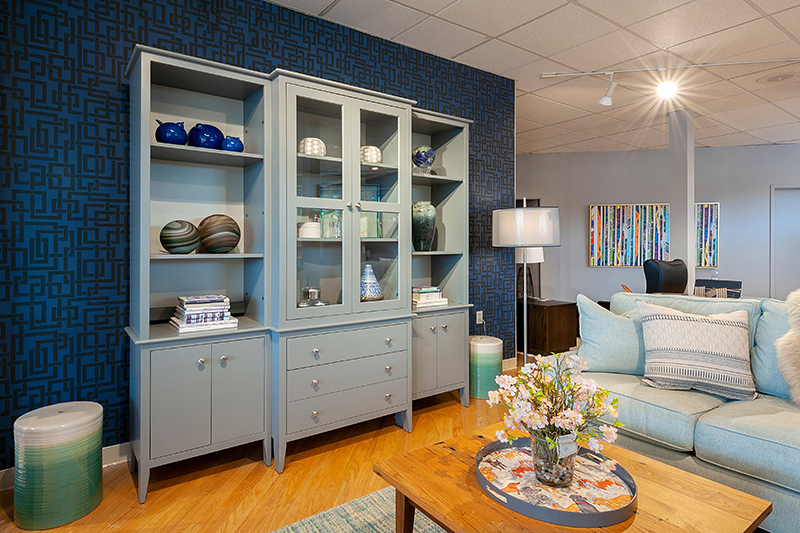 First things first: don't rush. Purchasing new furniture is a large investment, and you don't want to end up disliking what you chose simply because the decision wasn't thought through.
You're probably wondering whether or not you'll have to wait if you don't buy something right then and there. We know playing the waiting game isn't ideal, but it will be worthwhile in the long run. The alternative would be finding yourself three months later with furniture you aren't totally in love with and having to start all over.
"I have heard many times customers state they aren't happy with what they chose because they got it because they needed something quickly," shared Jo-Anne Lucas, a Design Consultant in Middleton.
Forgetting the importance of quality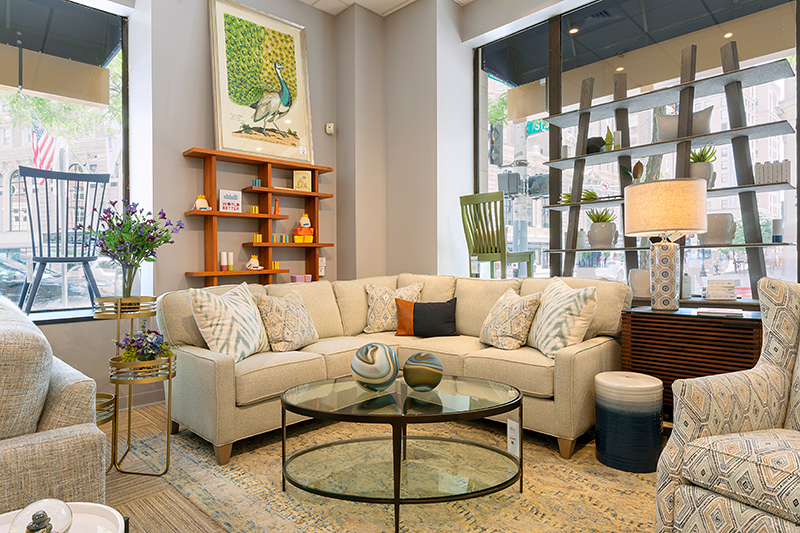 Cost is often the main influence behind our buying decisions. We all love a good sale or lower price tag, and there's nothing wrong with that. But it's also important to remember that quality matters, and with something like furniture, you want it to last and serve its purpose.
"They should get something right for their lifestyle and how they are going to use it," explained our Online Store Manager, Stephanie Birchenough. "Just because it is on sale it might not be the right fit." Don't shop solely based on price without thinking about quality or practicality. Really ask yourself if what's on sale will work in your home.
Hawley Appleton, who's a Design Consultant in Seaport, explained that inexpensive furniture could mean you're paying for inferior construction, materials, and craftsmanship.
"This absolutely leads to a product breaking down in less time than a higher constructed piece," she said. "Sometimes both types of furniture look similar, so some customers make the choice to "save" money now. But it is true: you get what you pay for."
When it comes to quality, it's normal to think that an item is going to be more expensive. There are certain scenarios, however, when this isn't the case. With wood furniture, for example, don't be afraid to ask about the different types and qualities and how they affect cost. Here's why:
"Solid wood furniture is not always better. A well-made veneer can be stronger and more adaptable to changes in environment than solid wood," explained Amy Masone, our Framingham Store Manager.
Shopping unprepared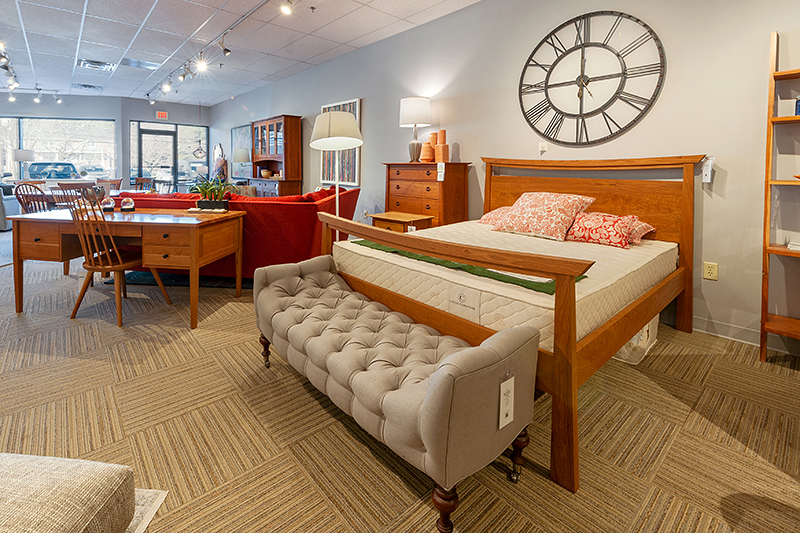 A number of our team members stressed the importance of having information like scale and measurements with you when furniture shopping. Floor plans, room pictures, and the dimensions of your space and anything you're keeping will help your designer know what they're working with and what you need.
Our Merchandising Manager, Laura Nickerson, added that scale is important to know for footprint as well as room height: "Many New England homes have lower ceilings and can't handle the bulk of large, seemingly "comfy" furniture," she explained. Since not all homes are the same, you can save time by ruling out anything that won't work due to height.
You'll also want to consider that something is going to look different on the showroom floor than it would in your home:
"It always looks smaller in the showroom," said David Wood, a Design Consultant in Cambridge. If a sofa you find is bigger than what your space allows, it's better to know that right away and you'll be glad you brought those room dimensions with you.
Finally, you'll want to know if your new furniture is going to make it through the entryways in your home. Ann Marie Gillis, a Design Consultant in Framingham, and Kent Larick, our Visual Merchandiser, both advised knowing the sizes of hallways, doorways, staircases, and tight corners so that the furniture can get to its designated room without any issues.
"Anything you choose must be able to navigate into the room," Ann Marie said. "There's nothing more disappointing than waiting 6 months for a piece that won't fit through doors and hallways."
Second-guessing the process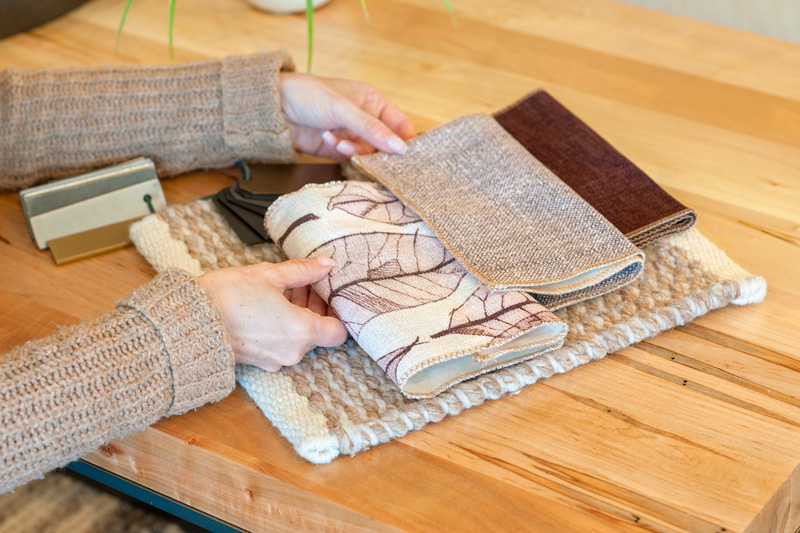 You know yourself best, from your likes and dislikes to how you function on a daily basis. The furniture in your home should reflect all of that, and you can relay this information to your designer so they have a clear understanding of what you need.
Georgianna Stevens, our Store Manager in Cambridge, said that second guessing yourself, your taste, and advice from your design consultant is something to try and avoid.
"Take your time and find a design consultant you trust, and commit to trusting them and the process. Your design consultant wants to guide you smoothly toward a successful delivery, always."
Consult with a designer
As Georgianna stated, we're here to make the design process as seamless as possible, ease your frustrations, and help avoid any mishaps along the way. You can schedule an appointment with us or stop by one of our 7 locations to get started (and don't forget those measurements!)
Author: Marycatherine Karcich