To say this year hasn't gone as planned would be an understatement. There's been a lot of change, and, often with change, we see things in a new light.
With all of us spending more time at home –it's only natural that we're seeing our home in a new light too. Is that sofa you bought 3 years ago really comfortable? Is hunching over your laptop on the kitchen the best long-term option?
We talked to our team of designers to get their point of view on how home design needs have shifted over the past few months along with some simple solutions.
Comfort is key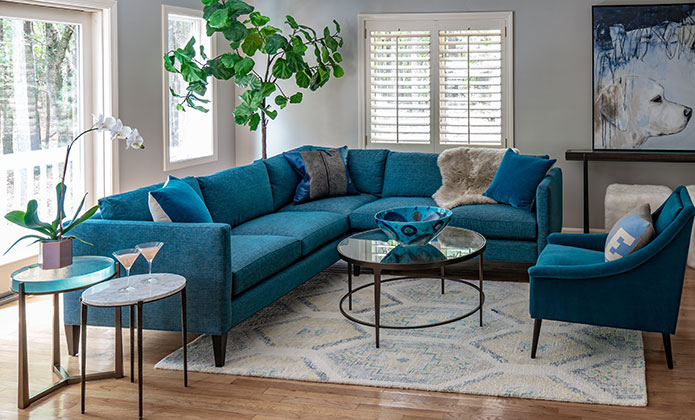 It's no surprise that comfort is something we're all looking for. Athleisure and loungewear sales are up for a reason.
The same goes for our home. Spending more time at home means that we're noticing the areas that can improve and be more comfortable. In particular, our customers are investing in upholstery and cozy sectionals.
These purchases, although investments, are worth it long-term. Read our in-depth article about what's inside a high-end sofa versus a low-end sofa to learn why investing in quality is important.
But making your home cozier doesn't need to cost much. To add a little hygge to your life, buy some candles, fairy lights, faux fur throws or sheepskin rugs, and create a cozy corner of your home to decompress.
Read More: Best Sofas for Napping: What to Look For
Home office revamp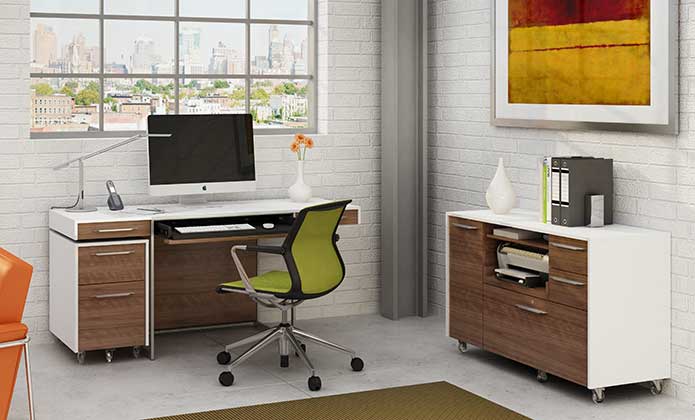 With many of us working from home, the home office has become a necessary addition to the home. Whether it's a full-fledged office or a multi-purpose space, being comfortable while you work is imperative.
Our sales of desks (in particular laptop desks!) have gone up. And so have our office chairs. Because let's face it, that chair from the 90s isn't cutting it.
Depending on your work situation, you might need to make only one investment to make a big difference in your home office. Whether that's the most ergonomical office chair or a sleeper sofa to turn it into a multi-function space.
Because it's not just working that people are doing at home, it's also exercising. It might be time to rethink the rooms in your home and how they can be the most functional – yoga room/ office/guest room anyone?
With the right design, anything is possible.
Read More: How to Design a Home Office that Doubles as a Guest Room
Clear and calm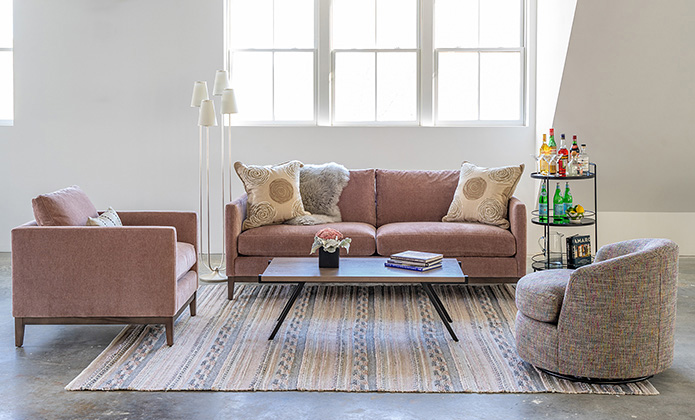 The world may not be at its most calm state, but that doesn't mean our homes can't be.
This feeling of calm usually starts with a clear out. Reorganizing and decluttering gives you a fresh start and a chance to focus on what you really need.
Another important aspect of calm is color. Interestingly, this Architectural Digest article discusses how color trends are shifting towards colors that invoke a sense of calm and peace. For most people, these are pale blues, lighter shades, and earthy tones.
Incorporating nature into your design is the best way to instantly instill a sense of peace in your space. Plants (real or fake), flowers, and patterns and textures inspired by nature are a few simple ways to bring the outdoors in.
New to houseplants? Check out our Houseplants 101 guide for beginners.
Enlist the help of a designer
We're halfway through the year, and it's been a momentous one fraught with a lot of change. Most of it out of our control. Our home and our environment is one thing we can control – self-care is sometimes as simple as taking small steps towards making your home a place you love to live in.
And we're here to help. Thinking of making a change in your home? Even if it's just a minor change, a designer's point of view is invaluable. They'll create a functional plan, consider small details you may not notice, and spare you from making impulsive purchases that you ultimately have to work around.
Follow us on Instagram for more tips and tricks and to get inspired.
Author: Julia Maiman
Julia is a writer, blogger, and believer in the smell of old books. She has been crafting stories since she could put pen to paper. She is also a lover of dogs, traveling, and Led Zeppelin.