Whether you have a big family or you host frequent parties, having the right table is key. We all know there's nothing worse than being the one stuck in the corner of a table with no room to put your plate down.
Stephanie Birchenough, our Merchandiser, has three favorite styles of tables for large groups. A pedestal table, a table with a bench, and, the obvious choice, an extension table. Keep reading for details on why these are the best and most efficient choices for seating all of your friends and family comfortably.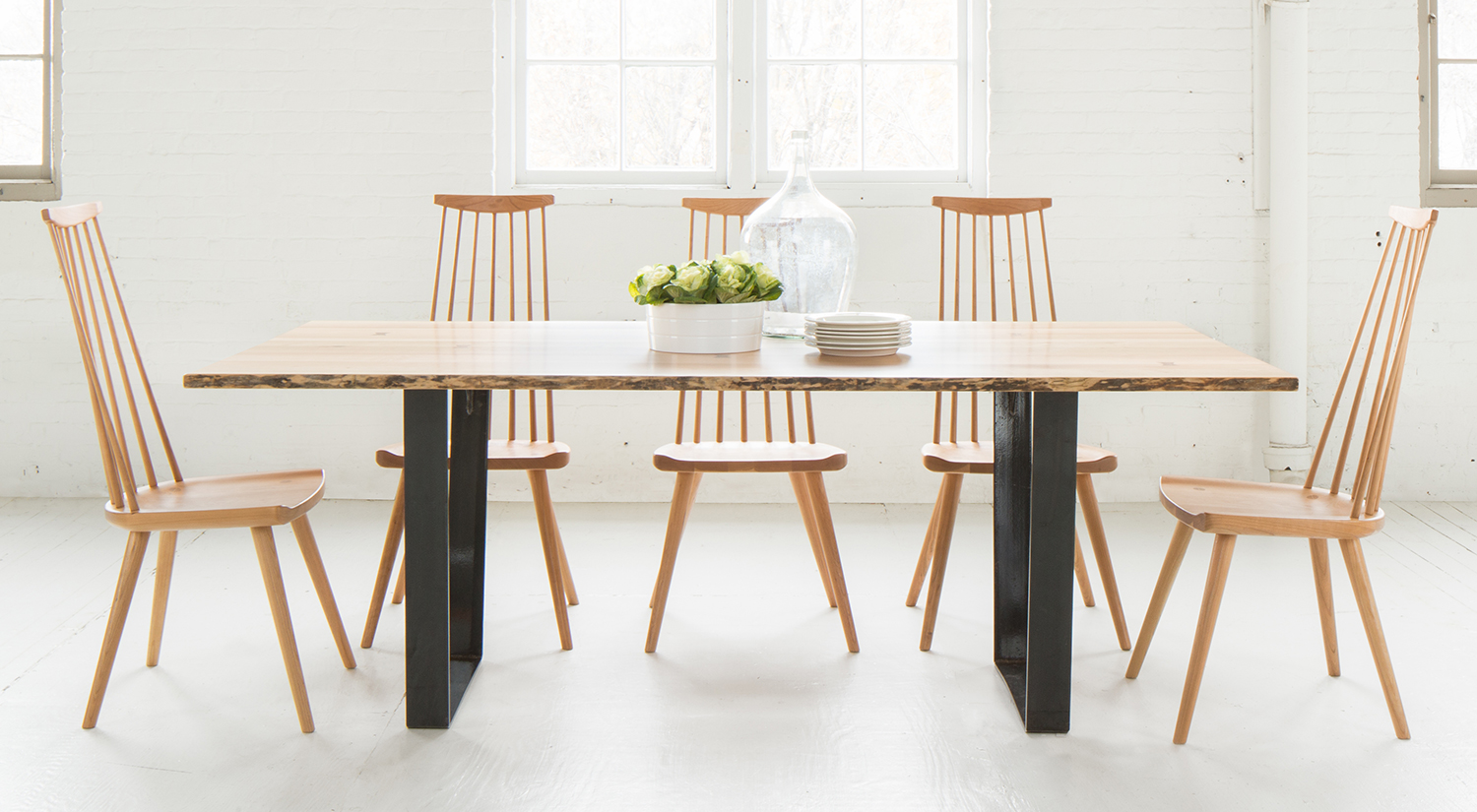 Pedestal table
A pedestal table is a perfect choice for big groups because there's only one leg in the center of the table, as opposed to a rectangular table which has four.
Stephanie explains, "Legs impede how many chairs you can fit around the table. With a pedestal, you can easily squeeze in an extra chair."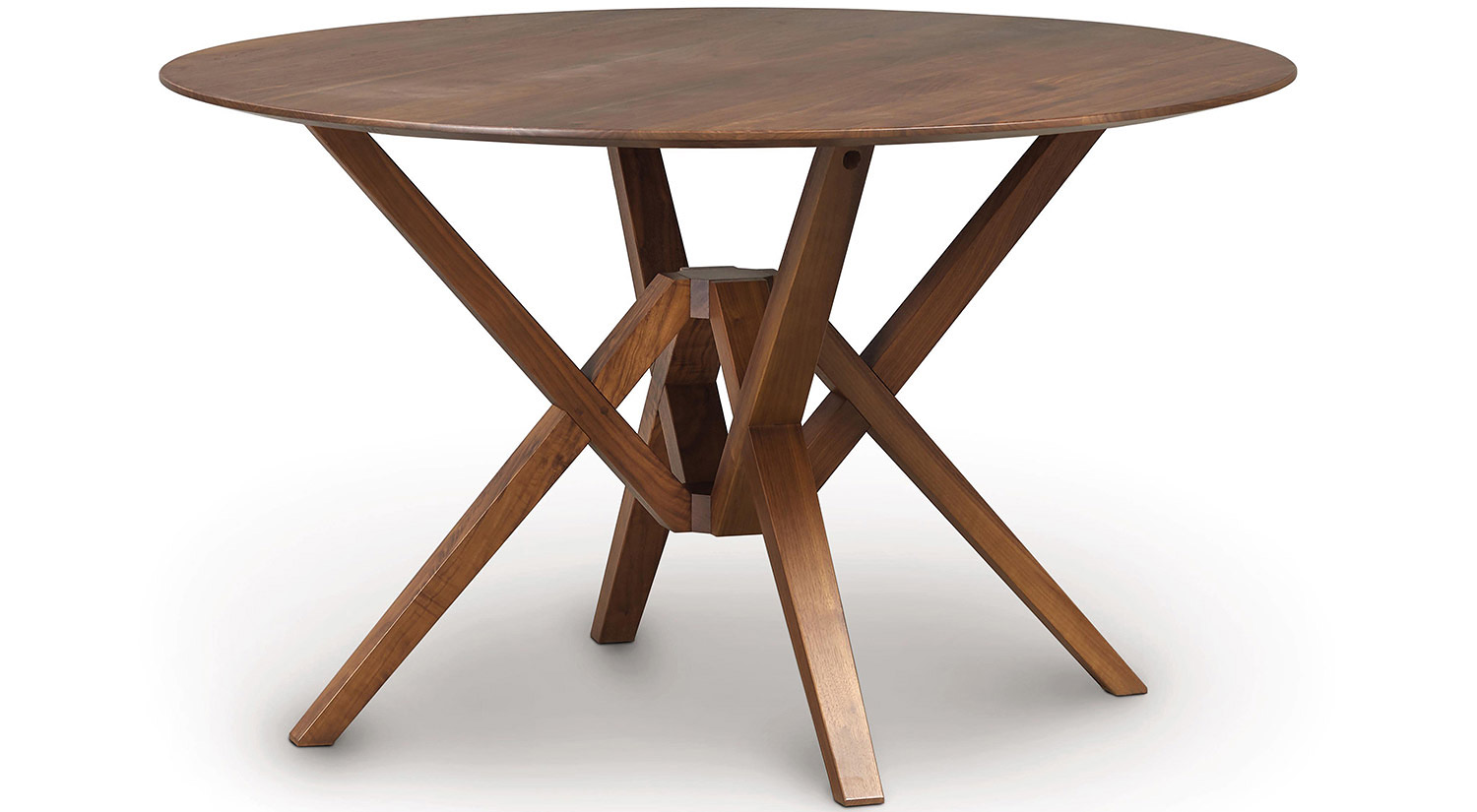 Whereas a rectangular table is a little more rigid, a pedestal table allows for a "nice flow around the table" and more legroom underneath the table.
Stephanie's pick: The Exeter Round Dining Table has a sleek, modern look and three sizes to choose from.
Rectangular table with a bench
Stephanie also loves rectangular tables for larger groups, specifically with a long bench on the side as opposed to chairs all around.
"On a bench," she says, "you can fit at least three people if not 4 kiddos on one side of the table. Individual chairs take up more space, whereas a bench allows you to squeeze."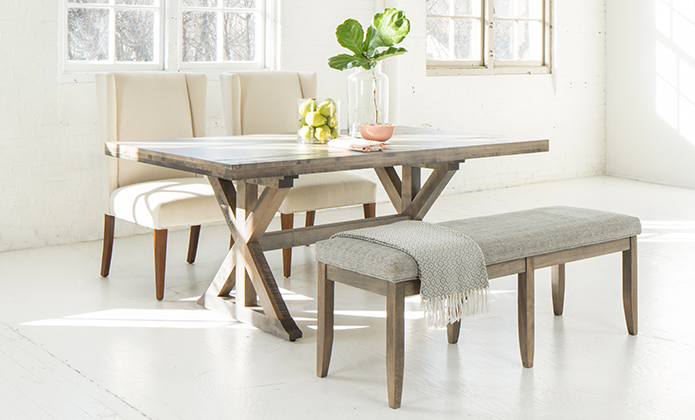 By nature, benches are a cozier option in terms of space. And yes, benches can be comfortable! Although when you think of benches you probably think of a simple wooden slab, there's a lot of variety depending on what you're looking for.
Stephanie says, "There are upholstered benches as well as benches with backs so you can actually be very comfortable sitting for long periods of time."
Depending on the style you're looking for; whether it's a more of a simple farmhouse look or a polished, upholstered look, there's a bench for you.
Having a bench on one side of the table also provides stylistic interest and asymmetry to your dining room. So if formality isn't your thing, a bench might be a great option.
Stephanie's pick: The Live Edge Vergennes Dining Table is a rustic, farmhouse-inspired table—perfect for pairing with a bench.
Extension table
An extension table is an obvious choice for those times when you need more space because a table that can fit 6 to 8 normally can extend to fit 10 or more.
Stephanie favors a butterfly leaf because it's the "easiest and most streamlined option." The leaf is stored inside the table and then folds out to extend. It's a great option for those with mobility issues, space limitations, or someone who hosts dinners or parties often.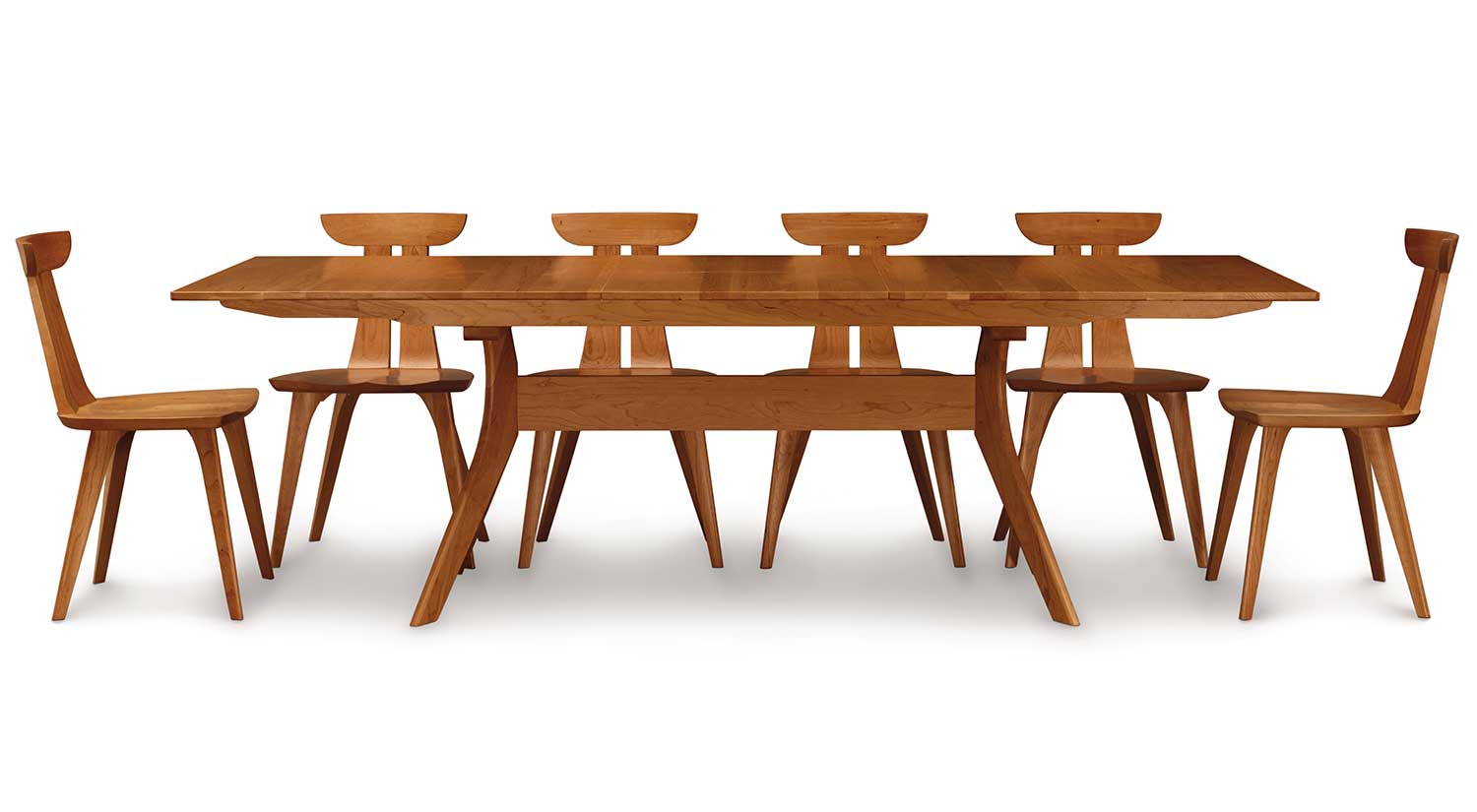 There are also extension tables with leaves stored separately, which is another good option—just one that requires a little more effort as well as space to store the leaf.
Stephanie says, "Extension tables are good because you don't have to live with a much larger table than you need all the time. They give you the flexibility of space when you need it, and a more manageable sized table when you don't."
Stephanie's pick: The Audrey Extension Table is a beautiful, modern table with a self-storing 24" butterfly leaf.
Come into a showroom
Dining tables are a staple in the home, they're the place where we congregate with family and friends—celebrating holidays, playing card games, and having your morning coffee. You want to love your table not only because it looks great but also because it's a functional option for your lifestyle.
These three styles are a great place to start when you're considering tables for larger groups, but it's always a good idea to discuss the options with a designer and see the tables in person.
Still on the hunt for more information about dining tables? Check out these articles:
Author: Julia Maiman
Julia is a writer, blogger, and believer in the smell of old books. She has been crafting stories since she could put pen to paper. She is also a lover of dogs, traveling, and Led Zeppelin.