For this month's designer's pick of the month, we talked to Linda Maguire, Store Manager of our Boston showroom.
She chose one of our most popular products that she recently purchased for her own home, the Comfort Sleeper from American Leather. A piece of furniture that has a long withstanding reputation for being the most comfortable sleeper on the market. But why does she love it so much?
Why the Comfort Sleeper?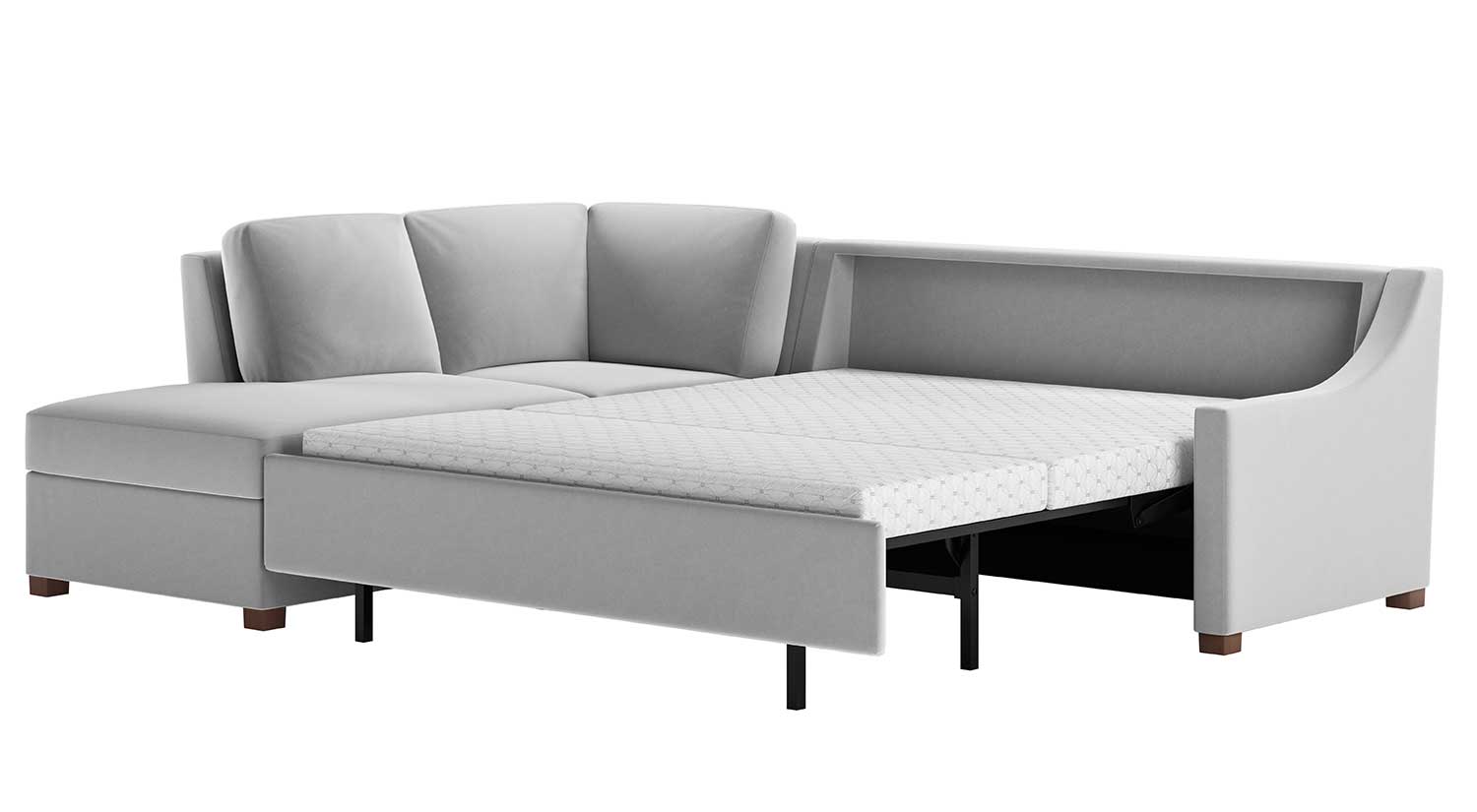 There are numerous reasons why the Comfort Sleeper is considered the best sleeper sofa in the industry, but Linda loves it for one main reason: "The mattress is the best in the industry. I know personally having just had one delivered. There aren't any springs or bars jamming into your back like a standard sleeper sofa."
"The base is a hardwood platform and the mattress options are Premier (which is their standard foam mattress), gel, or Tempur-Pedic."
She also loves the Comfort Sleeper because of the customization options. There are 15 different sofa styles to choose from as well as fabric, leather, or Ultrasuede covers. It's also available in Crypton or Sunbrella.
"There's something for everybody," she says, "and the price range will also vary depending on the configuration. It comes in a large size range from cot up to a king-size and it's available in a standard sofa or a sectional."
"Another beautiful feature of the comfort sleeper is that it can be disassembled (for a fee) to fit through a small opening, so if you have narrow doorways, tight turns, or odd spaces, you can still invest in the Comfort Sleeper."
Which style did she choose?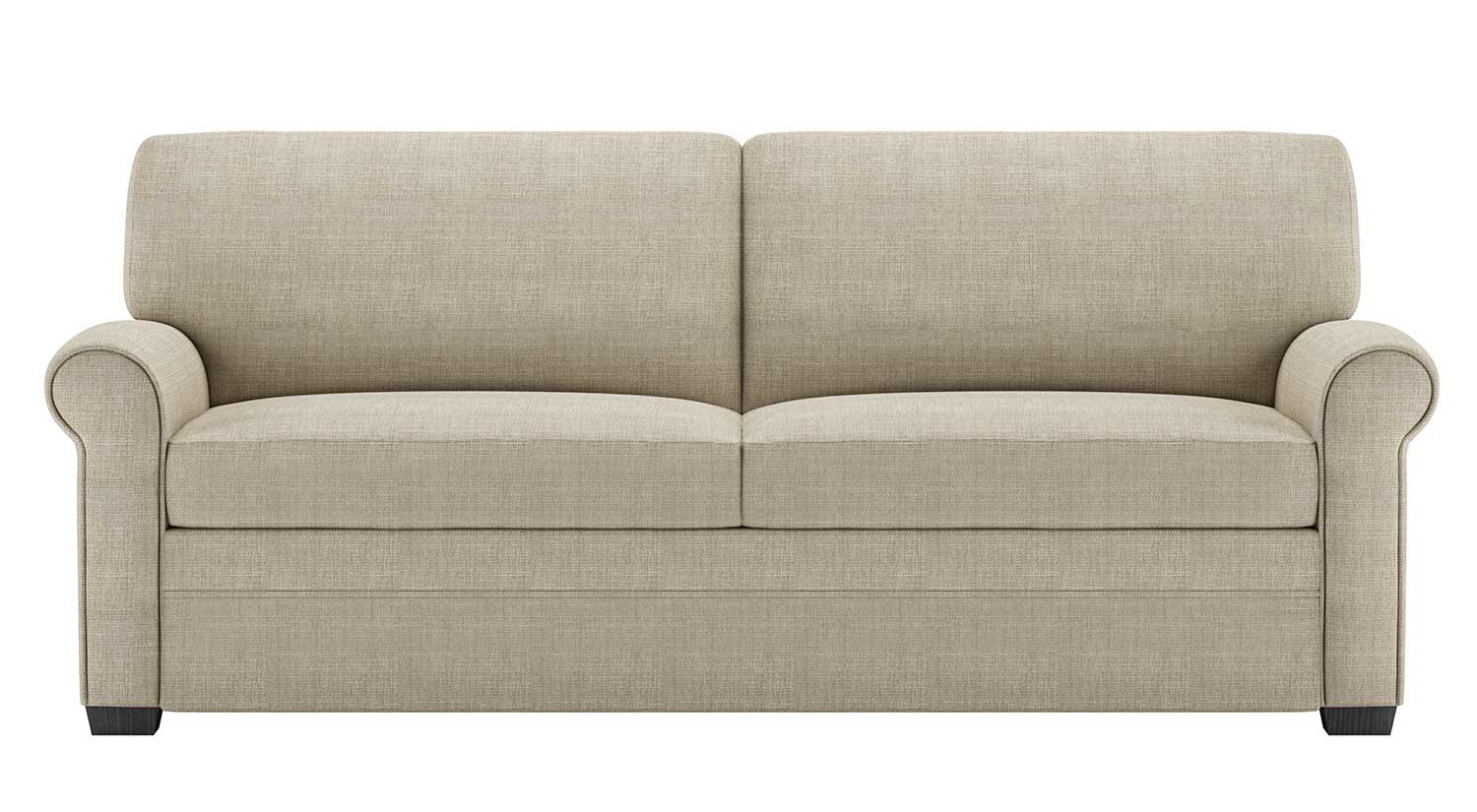 She explains, "We chose the Gaines Comfort Sleeper for its transitional yet not too contemporary look. We live in an older home so the style fits perfectly. As far as fabric, Crypton was perfect since Mom eats popcorn on the sofa!"
She adds, "We also chose the Uniters furniture protection because I know very well that any fabric (even a performance fabric) can be destroyed if you don't clean it correctly. Choosing a protection plan gives us peace of mind that if the popcorn grease doesn't come out the sofa will be covered and Mom will still be happy."
Is the Comfort Sleeper right for you?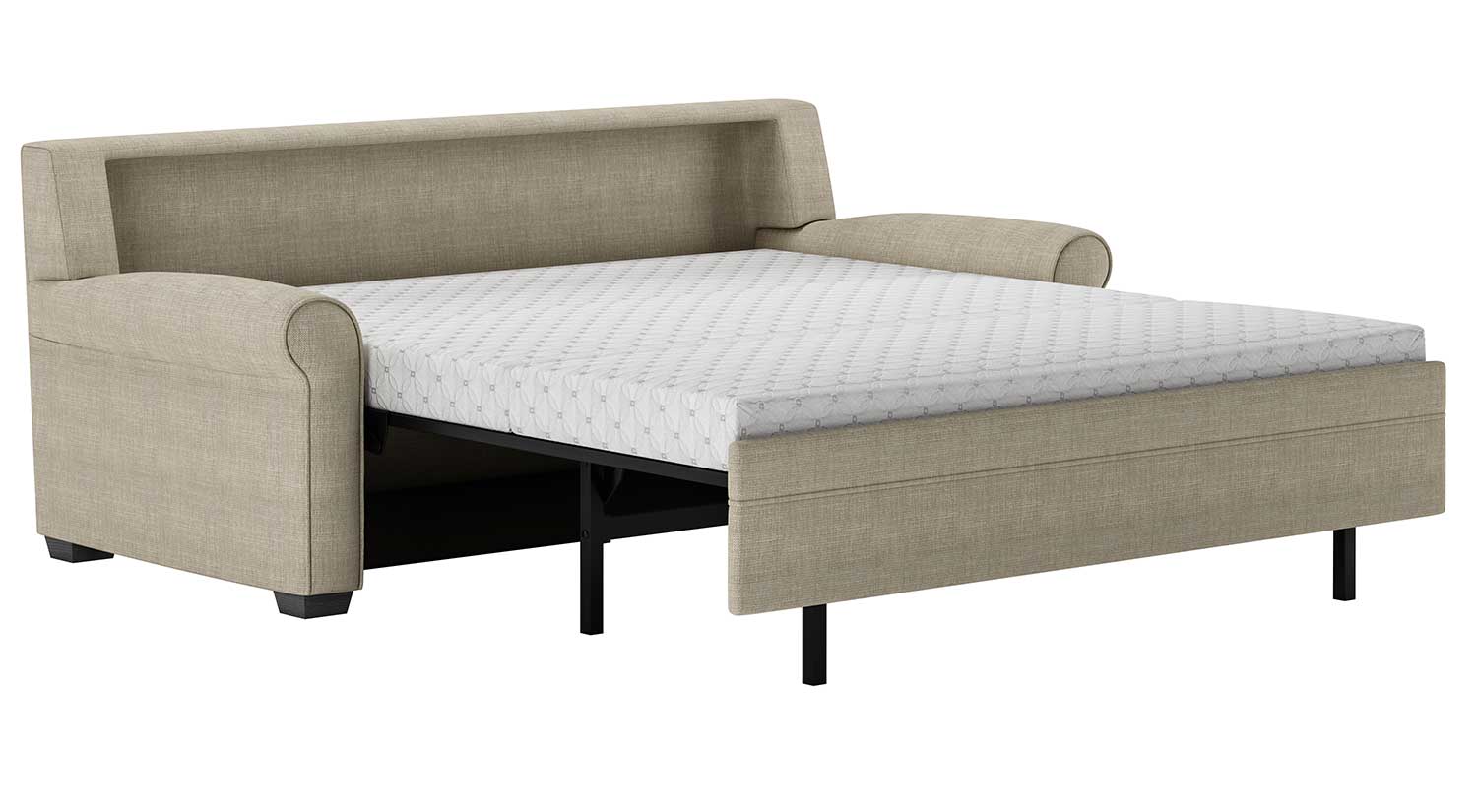 The Comfort Sleeper broke the mold when it was introduced in that it effortlessly combines comfort and functionality – allowing you to transform a space into a guest bedroom while providing you or your guests a super comfortable night's sleep.
But that doesn't mean it's necessarily the right option for you. Check out our Top 5 Benefits of a Comfort Sleeper article to learn more about its best features.
Looking for a less costly option? Linda recommends checking out the Monika Sleeper and reading our comparison of the Monika Sleeper vs. the Comfort Sleeper for an in-depth review of both.
Come into one of our showrooms to chat with our designers, learn more about their favorite products, and get started on your design journey. Not sure where to start? Make an appointment for a virtual or In-Store Consultation with a Design Consultant.
Author: Julia Maiman
Julia is a writer, blogger, and believer in the smell of old books. She has been crafting stories since she could put pen to paper. She is also a lover of dogs, traveling, and Led Zeppelin.