When it comes to furnishing a dining room, comfort and function are key to ensure friends and family feel welcome. Additionally, your personal preferences may influence any decisions you make so that the room reflects your style.
Below you'll find information on designing a dining room to help guide you towards creating a functional space for you and your guests.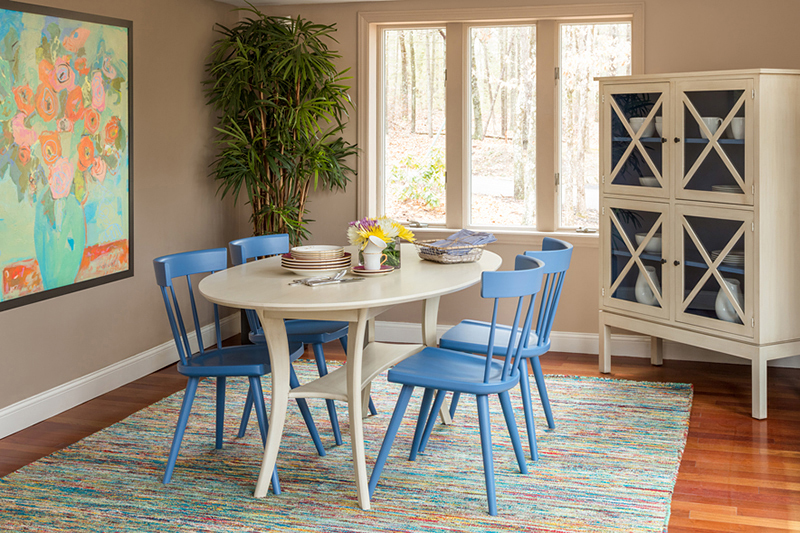 If you're shopping for dining room furniture…
As far as choosing your dining room furniture goes, we don't recommend going out and buying the first table you see. There are several factors to consider beforehand so you don't end up getting a table that doesn't fit in the room or isn't big enough to seat more than a few people.
Our video, "4 Decisions to Make Before You Buy a New Dining Table," will take you through the questions you should ask yourself prior to shopping for a new dining room table. You can also read up on how to choose a dining table and get an idea of what it may cost to furnish your dining room:
Next, you want to make sure you find chairs that match or go well with your dining table. It's also important that they're all able to fit based on the number of people you want to be able to seat.
If you like to entertain…
Are you someone who loves to host? If so, you want to have a functional space with comfortable furniture. Can guests fit around the table without feeling cramped? Is there enough lighting in your dining room?
These are important questions to think about while you design your dining room for dinner parties and holidays.
If you're looking to update your dining room…
It can feel good to give the rooms in your home a refresh, especially if you want to transition away from traditional design.
Giving your dining room a modern makeover involves playing with different design elements. There are also ways you can update your existing dining room furniture to save on costs and keep any beloved heirlooms in the family.
If you want to know how to care for your dining room furniture…
Like other pieces in your home, it's important to know how to properly care for your dining room furniture so that it looks beautiful for years to come. We share short-term and long-term maintenance tips that will help you extend the longevity of your furniture.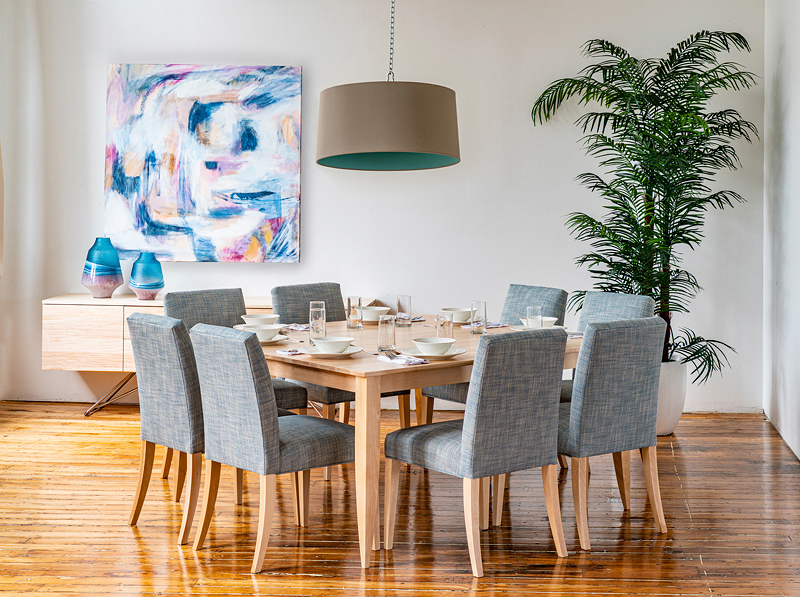 If you're ready to start your design project…
Our team of Design Consultants can help you create a welcoming dining room that you'll be excited to invite guests into. Schedule an appointment or visit us at one of our design centers to get started!
Read more: Dining Furniture: A Conversation with a Local Craftsman
Author: Marycatherine Karcich