The dining room is an integral room in the house. It's a space for gathering, eating, and bringing the family together for the holidays. Oftentimes the furniture you decide to buy, if it's high-quality and well-made, will last through generations. But how much will it cost?
Whether you're starting from scratch or just filling in a few pieces, we want to keep you informed about every aspect of the design process.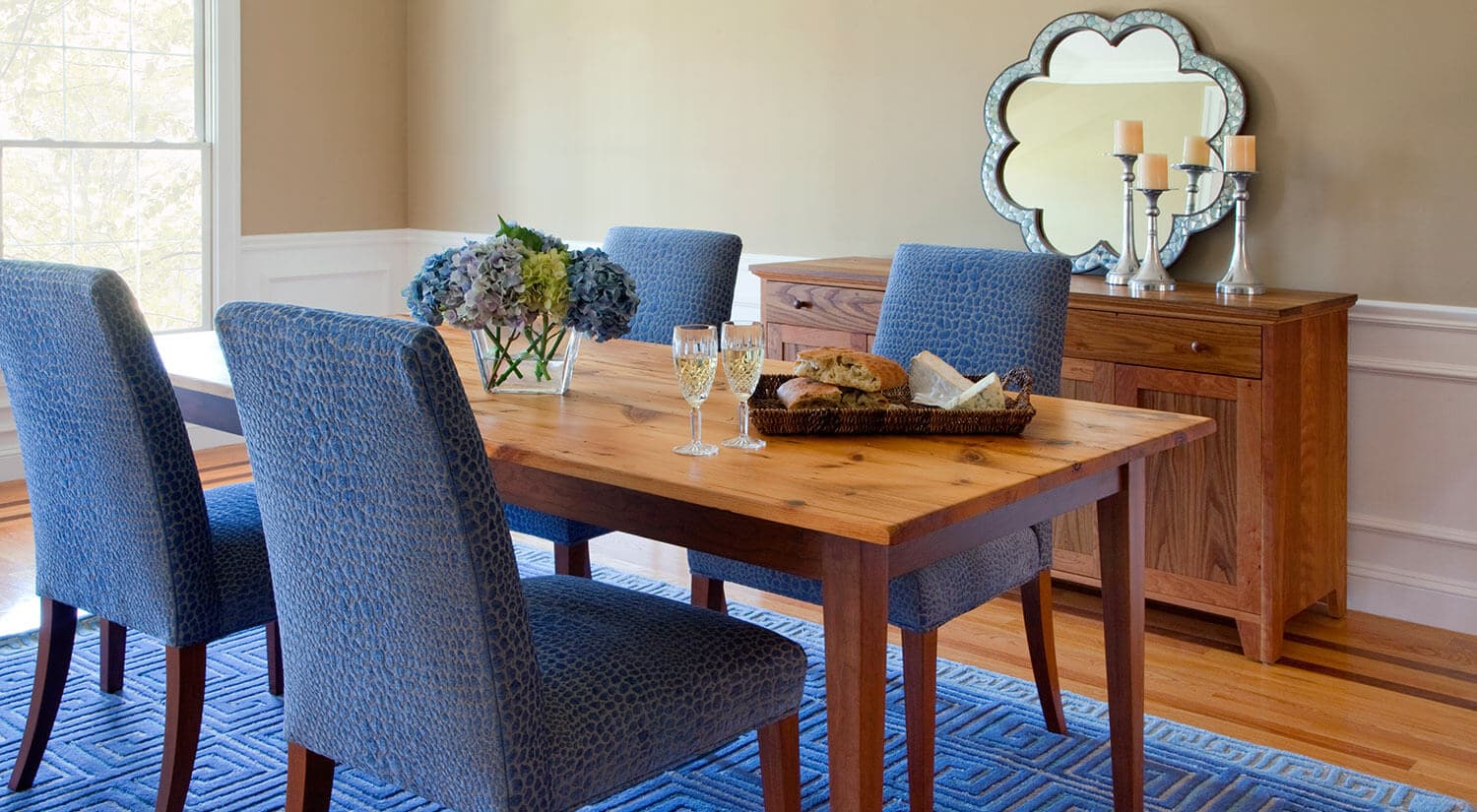 First Steps
When furnishing a dining room, your lifestyle and how the room will be used are important to reflect on before you make any purchases. As you're deciding where to invest your money, there are a few important questions to ask yourself:
What are the dimensions of the space? This will determine the size of the dining room table as well as the size of the rug that you may decide to place underneath.

How many people need to fit at the table every day and on special occasions? For some, it may make sense to invest in an extension table if you'll be seating more people on special occasions. The number of people you need to seat will also affect cost in terms of how many chairs you need to buy.

Consider the style and shape of the dining room table. Do you prefer a round, square, or rectangle table? Are you looking for a modern look or a classic wood dining room table?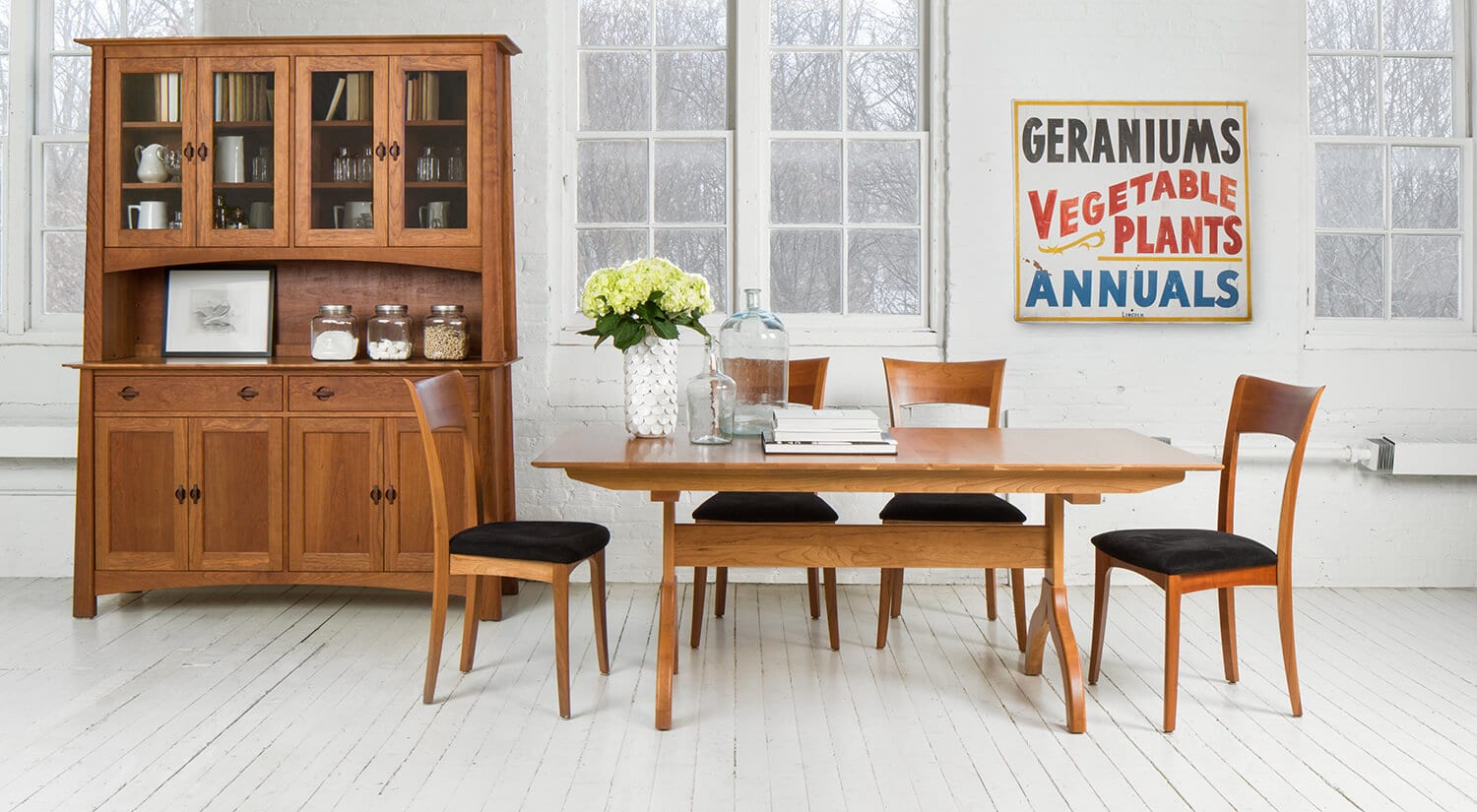 How much will it cost?
If you're starting from scratch, the cost of furnishing a dining room will range between $12,500 to $15,000. This range includes all of the basic pieces you need: a dining table, chairs, a storage or display piece such as a buffet or hutch, an area rug, and artwork or a mirror. Of course, the cost will vary depending on budget, lifestyle, personal style, and how many pieces you need to fill out the dining room.
What are you paying for?
As with anything else you invest in, it's important to know where the cost comes from and the price points for each individual piece. A solid wood table will, in general, cost more than a veneer table. The type of wood used will also dictate the price. Walnut tends to be a more luxe option, whereas maple can be on the more affordable side. A glass top dining room table, like the Exeter Glass Dining Table, is usually a higher end option.
An extension table, or a table with leaves, will generally cost more than a solid top table. Its ease-of-use and ability to transform into a larger table play a part in the cost, and some extension tables will be more expertly designed than others. A simple solid top table, like the Sarah Solid Top Table, will start around $1,039. A luxe, high-end option like the Weston Table with an extra thick top starts at $2,249. The price of an extension table will vary depending on size, quality, and wood type. The Saber Leg Table with a leaf is $1,389. If you prefer the ease of a butterfly glide system, the Sarah Extension Table starts at $3,269, and pricing is based on size.
When it comes to chairs, an all wood chair like the Royal Side Chair can start at $469. On the more high-end side, the Estelle Arm Chair is $1,099. If you choose an upholstered armchair, they can cost anywhere from $469, like the Biscaro Chair, to $1,499, like the Soho Chair.
Read more: How to Choose the Best Dining Table for You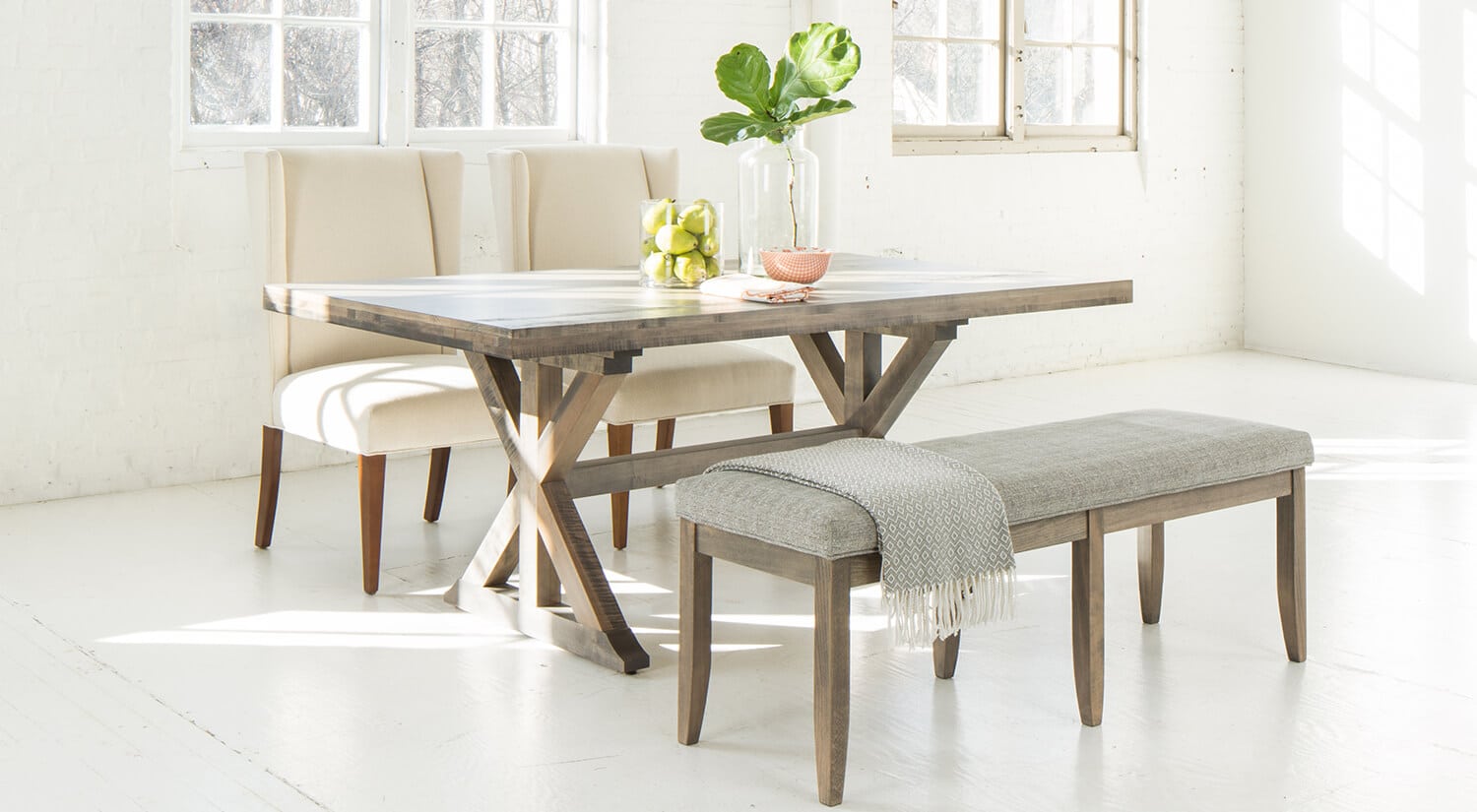 Soho Chairs featured with the Weston Table
Benefits of investing in high-quality pieces
Now that you know how much it'll cost to furnish a dining room, you're probably wondering why it's important to invest your money in these pieces. There are a number of benefits to buying high-quality furniture:
Kelly Sullivan, from our Acton showroom, explains, "By investing in a solid, well-crafted piece of furniture now you will actually save money in the end by not having to replace poor quality year after year"
Well-made furniture is far more durable and won't need multiple repairs like a chipped veneer or a wobbly chair leg.
You're investing in an heirloom quality piece that's built for generations and can be passed down in the family.
High-quality furniture is, in general, a much safer option for your home. It's built without harmful chemicals that inexpensive, imported furniture may have.
In many cases, these pieces are locally crafted, and by buying them you're supporting the local economy. Read more about why local manufacturing is so important to us.
High-quality dining room pieces are customizable. Rather than being stuck with one option, you're able to choose your personal preferences when it comes to stain color, seat fabric, size, and more.
Read more: How Much Does it Cost to Furnish a Bedroom
What are the most important pieces to invest in?
Kelly explains that "the most important pieces to invest in are the table and chairs." While you might prefer to save on a buffet with a bar cart, you'll want to purchase a quality dining table as well as chairs since you'll be using them regularly. You want to ensure that your table is sturdy, well-made, and functional, and that the chairs will be comfortable for daily use.
Even when you have the basic pieces in a dining room, it's the accent pieces that bring the space to life. Elements such as window treatments, rugs, lighting, artwork, and a table runner are all a part of the design process. For example, finding a sizable rug matters because you want something that can accommodate chair legs, even when a chair is pulled out. As far as the type of rug, a wool rug will withstand the wear and tear of pulling chairs in and out. It's also a highly cleanable material.
Read more: What Are Rugs Made Of? How to Choose the Best Material for You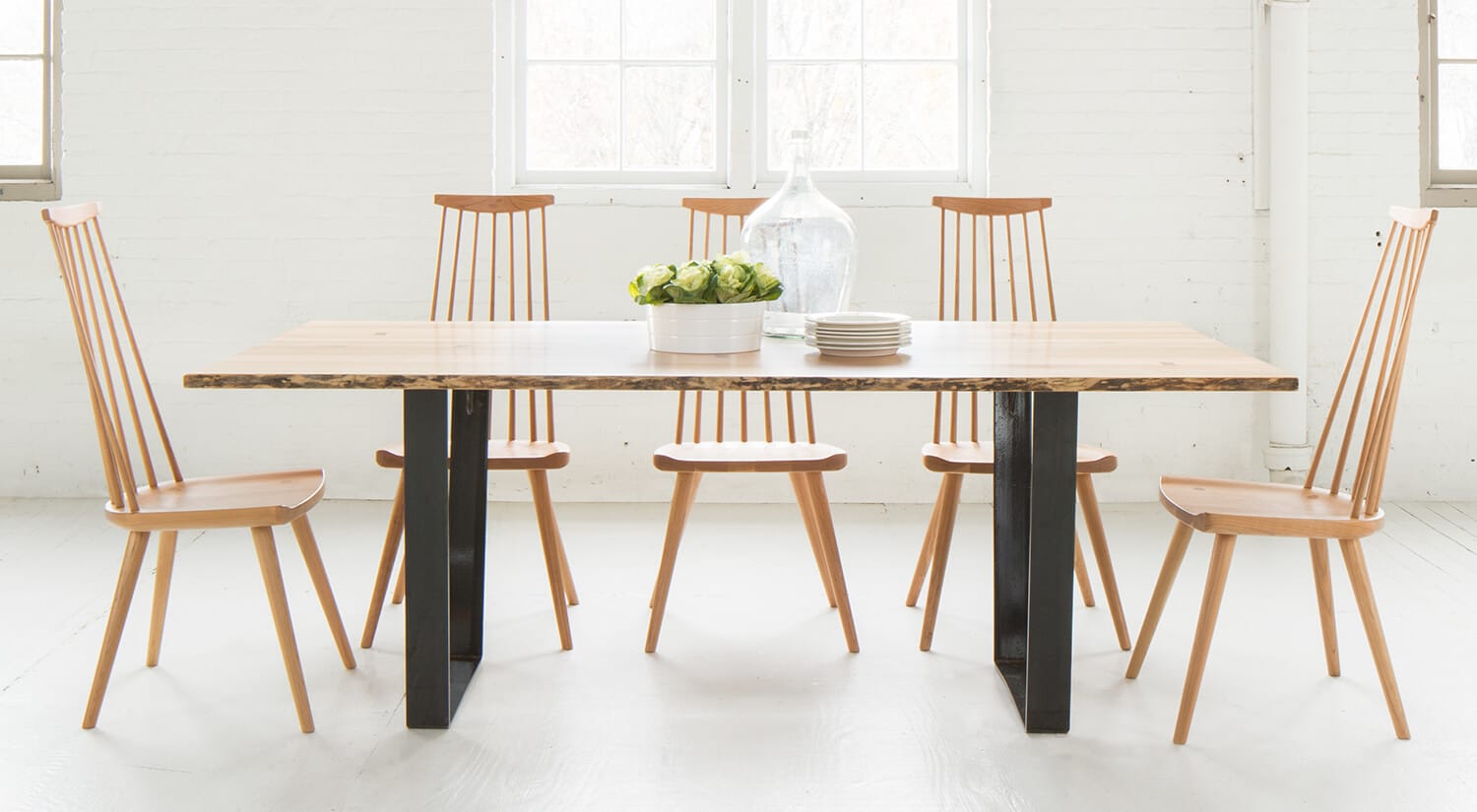 Final Thoughts
Your lifestyle, budget, and style preferences will all play a part in the cost of furnishing your dining room. The best place to start? Come into your nearest showroom and talk to one of our talented Design Consultants. They'll ask the important questions so that you can design a dining room that works for you and your budget. You can also browse our entire Dining Room collection.