Performance fabrics have become increasingly popular over the years. And although these fabrics aren't invincible, they're far more cleanable and durable than others in the market.
As we become more casual as a society, it becomes increasingly necessary to have fabrics that will withstand kids, an active lifestyle, and those days (or every day!) when you eat dinner while watching your favorite TV show.
But performance fabrics may not always be the best option for you! So the question remains: do you really need a performance fabric?
It turns out the answer is more nuanced than yes or no.
Yes, if…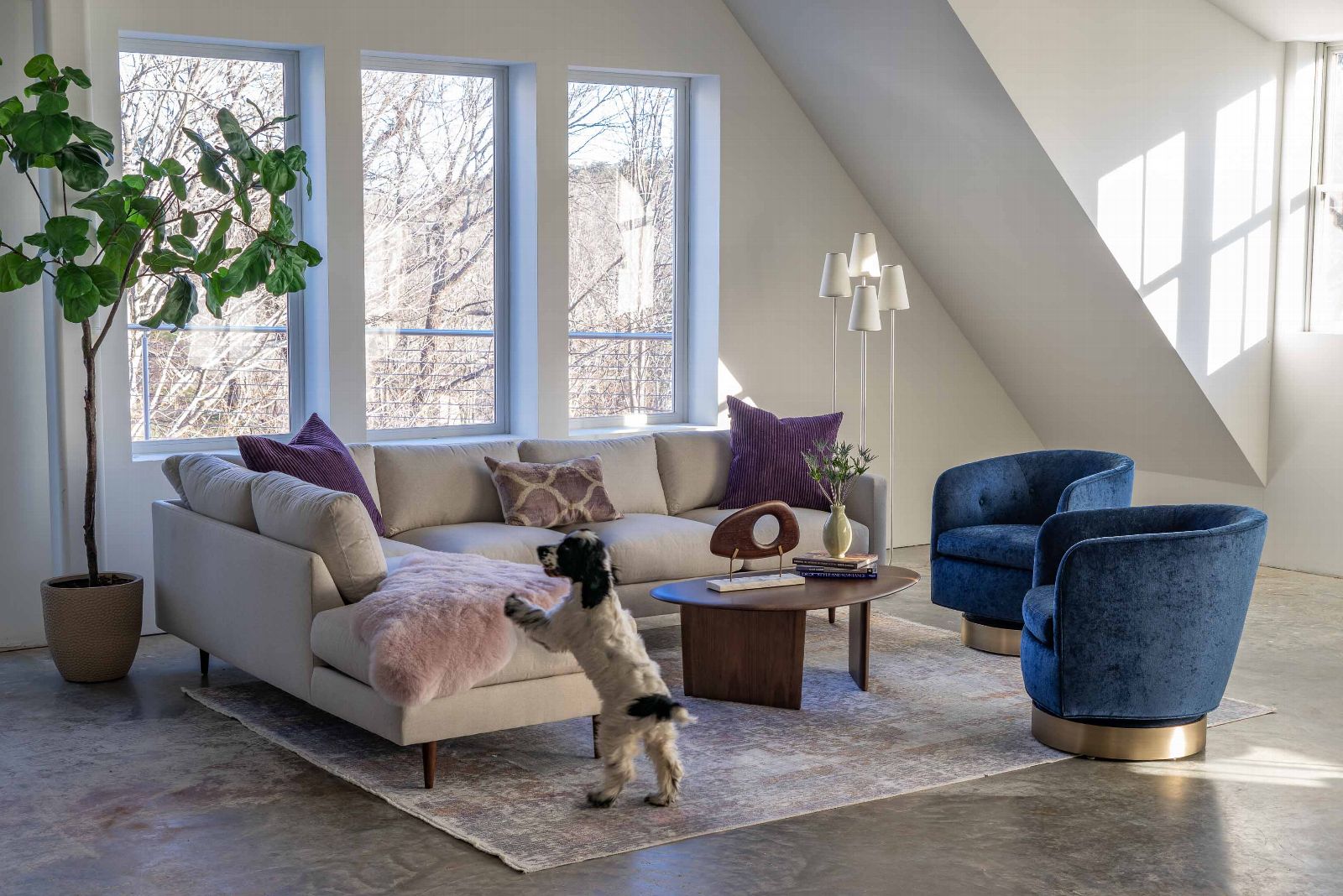 You have kids, a sunny room, a beach house, or a penchant for snacking on the sofa.
Performance fabrics like Crypton, Sunbrella, Ultrasuede, and others can be an excellent and sometimes necessary addition to your home.
In the case of a sunny room, our designers recommend choosing Sunbrella to protect against fading—especially if you've experienced fading in the past from strong sunlight.
Crypton is known for its anti-stain, liquid-repellent properties and is a worthy investment if you're at all concerned about stains or the longevity of your upholstery.
Ultrasuede, on the other hand, is a tightly woven fabric that's impenetrable by pet's claws—the perfect option for cats who prefer the sofa to the floor.
Performance fabrics once had a reputation for leaning more on the durable, practical side and less on the stylish, cozy side—but that's all changed! The options now are unlimited in terms of style and feel—so you don't have to compromise on style if you choose a performance fabric for your home.
Read more: Sunbrella, Crypton, and Ultrasuede: An Overview
No, if…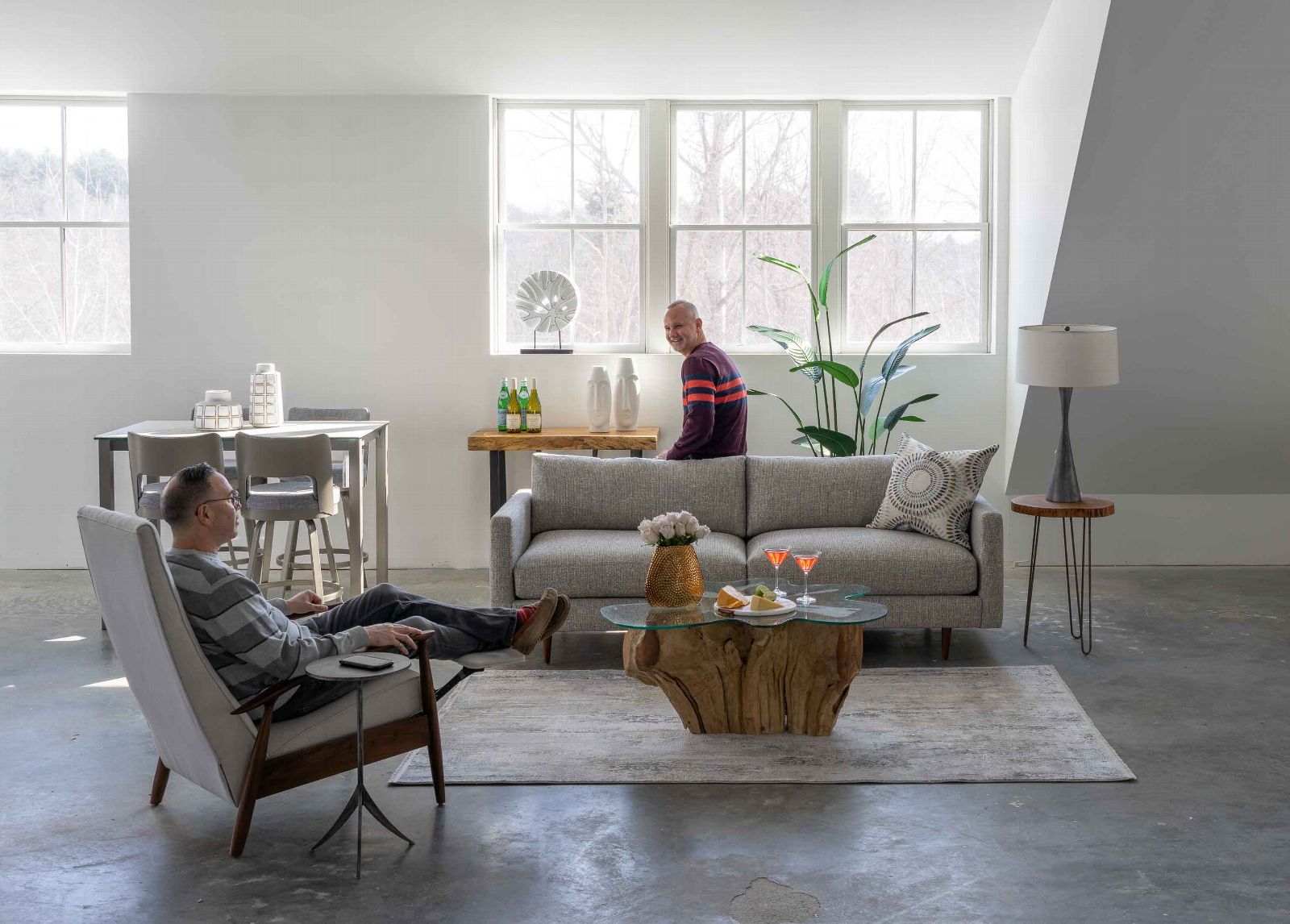 Your lifestyle doesn't warrant a cleanable, durable fabric, you don't have pets, or you love the look of non-performance fabrics like linen and other cozier options.
Cindy, our Store Manager in Middleton, describes, "Performance fabrics are a safety net for those who are concerned about fading and spills. However, if you take great care of your upholstered furniture, then you may not need to invest in a performance fabric."
It's also important to note that performance fabrics tend to be on the pricier side, so it really comes down to weighing the pros and cons and examining your lifestyle to determine if it's something that you need.
Things to remember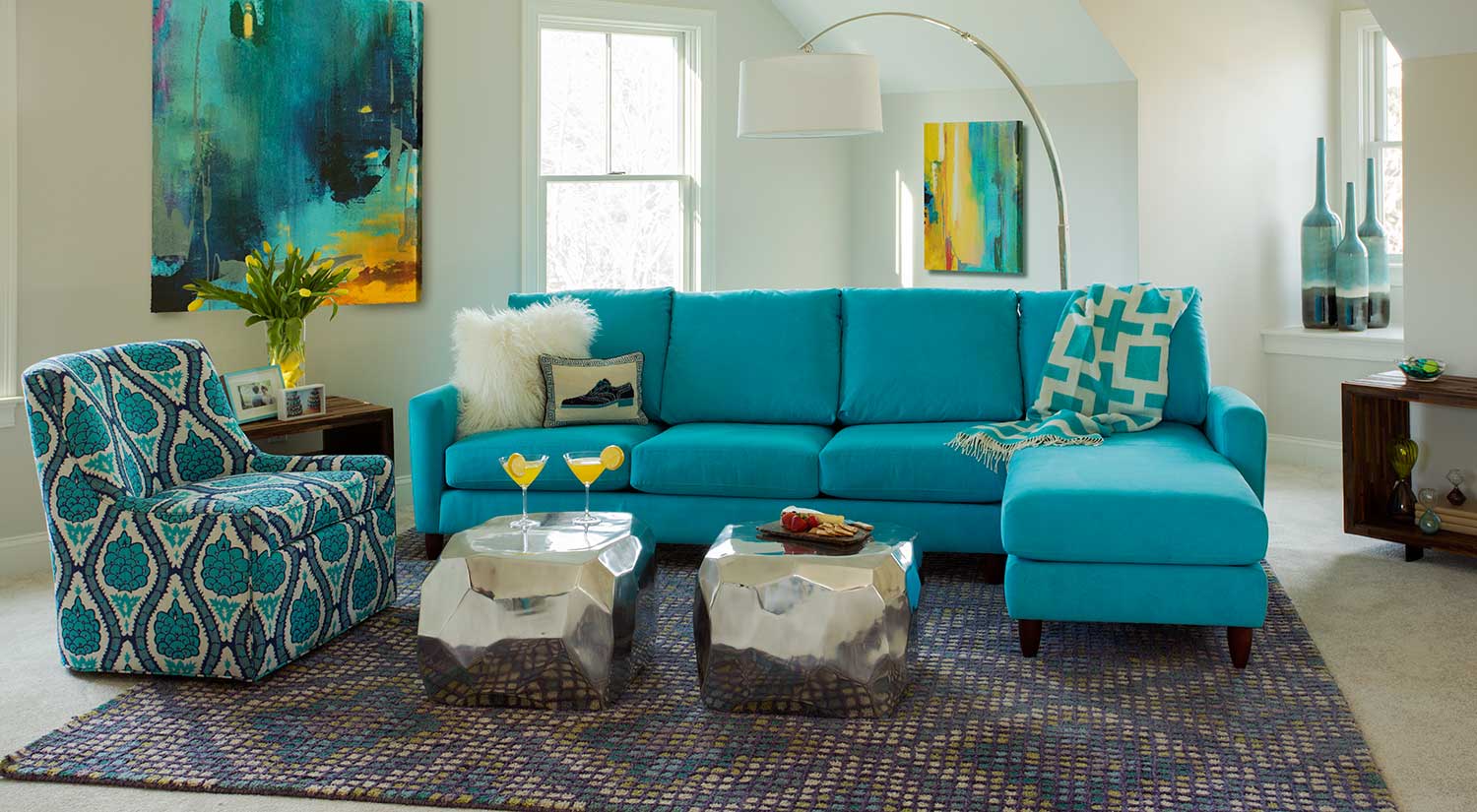 When it comes to budget, Cindy says, "You're going to pay more for a performance fabric because of all the attributes they offer." Crypton has some lower-cost options, whereas Sunbrella and Ultrasuede tend to run a little higher.
It's also important to note that just because they're performance fabrics doesn't mean they're invincible.
Cindy recommends, "You should still consider buying a protection plan. Fabrics can still rip or tear. The fact that it's a performance fabric doesn't mean you should treat them as though they can never be damaged."
And if you opt for a non-performance fabric, if you get furniture protection, you'll have peace of mind when it comes to spills, tears, and other minor damage.
Talk to a designer you trust
As you can see, the question of whether or not you need a performance fabric is entirely personal and will take some considering. On the plus side, the technology behind these fabrics is only continuing to improve and diversify.
Determining whether or not a performance fabric is right for you comes down to your lifestyle and your budget.
To learn more about performance fabrics, we highly recommend finding a designer you trust to walk you through the process and help you determine which fabric is going to be the best choice for your lifestyle.