Sitting at your desk in an uncomfortable chair isn't an ideal way to spend your work days. Regardless of whether you're at home or in the office, a quality chair is going to help you focus and get through that to-do list.
There certainly isn't a shortage of office chairs available, but you want to narrow it down to ones that are comfortable and supportive. The X4 Leather Exec Office Chair from X-Chair and the Stressless® Mayfair Office Chair check both boxes. No matter which way you move or what position you switch to, you won't need to worry about discomfort with either one. That's a pretty big deal!
So how do you decide between two quality-made office chairs? Let's find out!
X4 Leather Exec: Features and benefits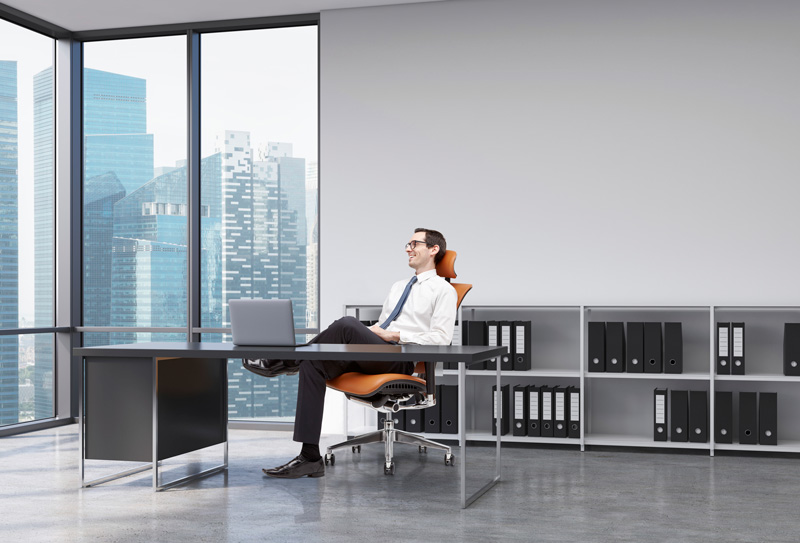 Unlike some of the more traditional office chairs out there, the X4 Leather Exec Office Chair isn't bulky. It does come in leather, and it has a supportive foam seat and rolling aluminum base that swivels 360 degrees.
An ergonomic chair like the X4 is designed to make your work days a little easier. Dynamic Variable Lumbar (DVL) Support is what ensures your comfort with every movement while giving your lower back a place to rest. SciFi Infinite Recline allows you to lean back and remain in motion. You can also adjust the arms, headrest, backrest height, seat height, and seat depth to achieve your desired level of comfort.
Stressless® Mayfair: Features and benefits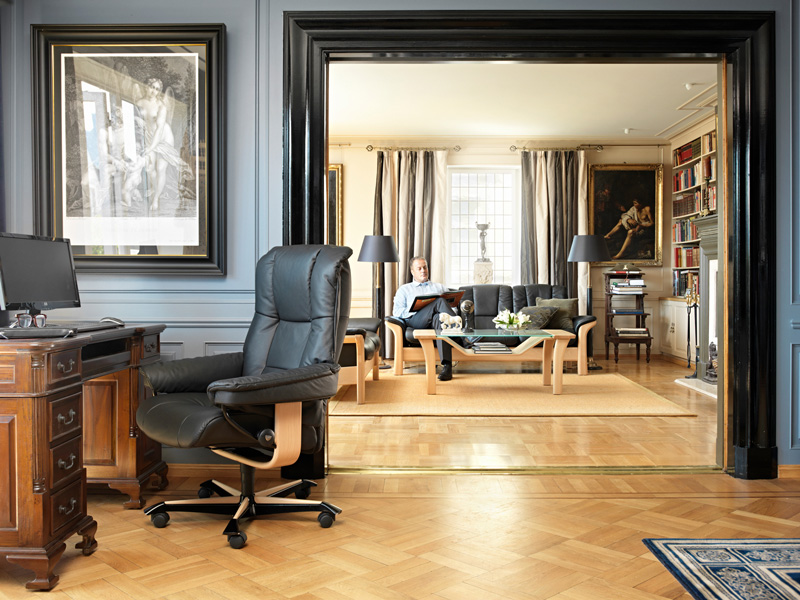 Compared to the X4, the Stressless® Mayfair has a more relaxed look. It comes in soft leather with padded arms, a foam seat, and wood accents in your stain of choice. It also swivels 360 degrees for easy movement, and you can adjust the seat height to align appropriately with your desk.
Additionally, the Stressless® Mayfair features the Plus™-System for neck and lumbar support, regardless of whether you're sitting upright or reclining, as well as the Glide System for effortless adjustments using your bodyweight.
Differences between the X4 and Stressless® Mayfair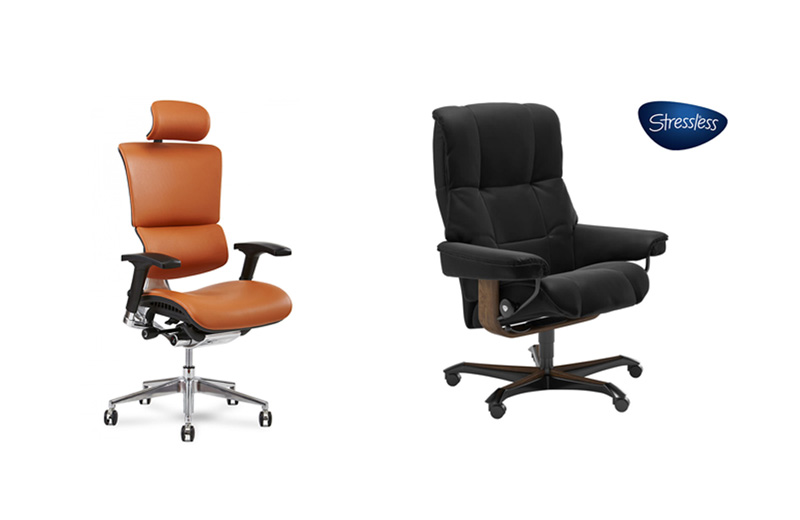 It's safe to say that either one of these office chairs delivers on comfort and support. Since the Mayfair is the cushier option, it could come down to whether or not you like that type of comfort. They also look completely different, so factors like personal preference or even the design of your home office (if that's what you're buying for) can help with your decision.
Arguably the most notable difference between these two chairs is their price points. The X4 is currently at $1,350 while the Stressless® Mayfair is at $2,995. That's a significant disrepancy, so just keep it in mind when you're deciding.
Read more: How to Design the Perfect Home Office: A Comprehensive Breakdown
Shop the X4 and Stressless® Mayfair
To really get a feel for these two office chairs, stop by one of our Design Centers to test them out. You'll find the X4 Leather Exec Office Chair in Middleton, Cambridge, Framingham, Pembroke, and Seaport and the Stressless® Mayfair Office Chair in Cambridge.
Author: Marycatherine Karcich