Whether you work from home once a week or full time, having a home office can really change the way you work. The idea is to have a space that's comfortable but not so comfortable that it hinders your ability to do work.
One of the benefits of having a home office is that it's your space. You can tailor it to work perfectly for you in both efficiency and comfort.
It's also incredibly helpful to have a dedicated home office space rather than a laptop placed on the kitchen counter.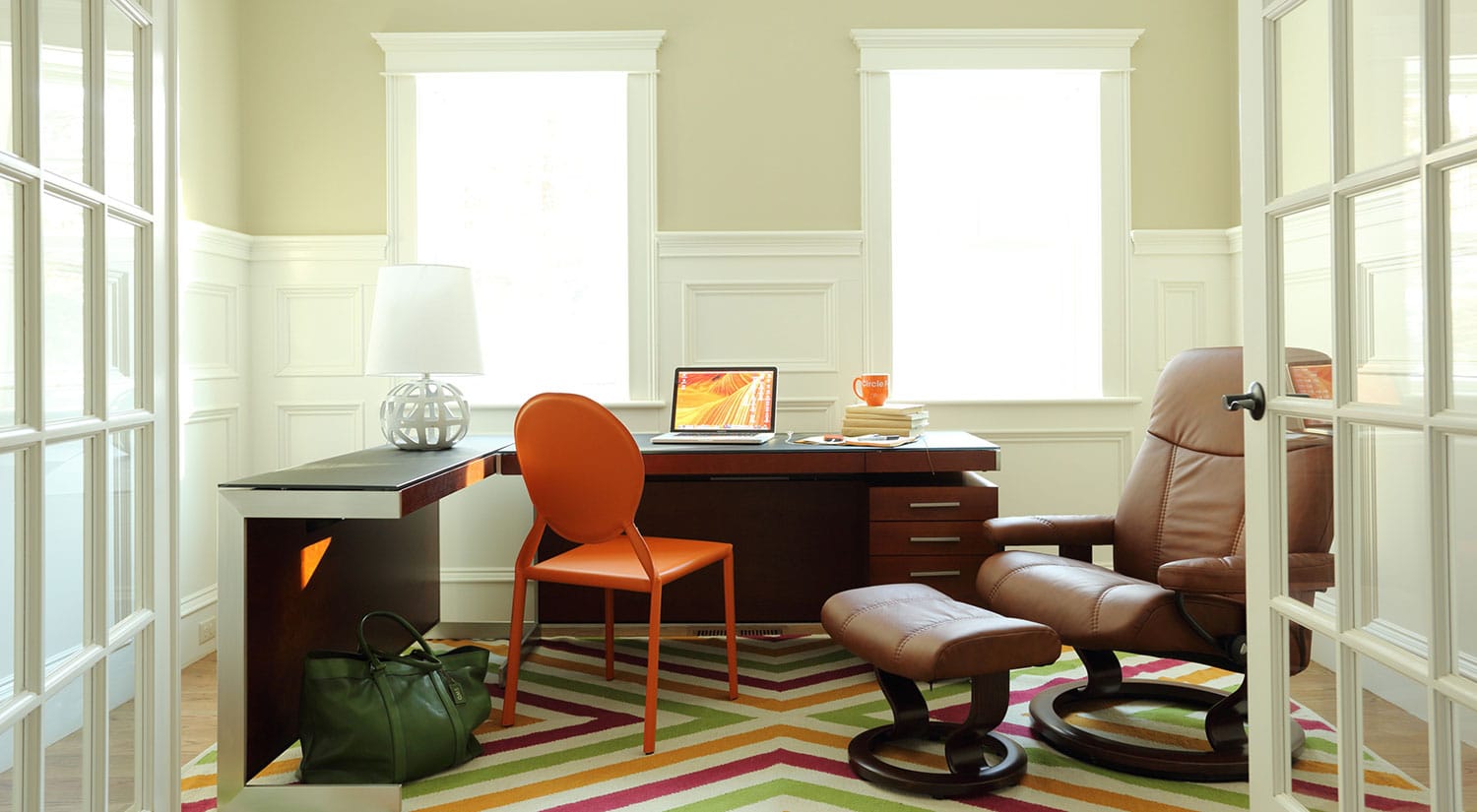 Things to consider
Before you begin the process of designing a home office, there are some important questions to ask yourself to determine how the room will be used.
What tone do you want to set for the room?
What type of work will you be doing?
Will you have colleagues or clients coming to visit?
Will you need storage for materials or paperwork?
What time of day will you be working?
If you need absolute quiet then it'll be important to work in a closed off room separated from noise in the house. If you don't mind background noise or don't have the room for a dedicated office, you may choose to section off space in the living room for your home office.
You should also think about the type of environment that's required for you to work well. You may prefer a bright office space with a cork-board collage of photos and artwork. On the other hand, you might prefer a calming, monochromatic environment with clean lines and little distraction.
Whether you want a lively, energetic space or a simple design, it's imperative that there's enough storage in your home office. Clutter generally inhibits working and having sufficient storage will ensure that you stay organized.
Key pieces you need to design a home office
Now that you've considered the tone of your home office and how it will function, it's time to start thinking about what you need.
A desk
The best desk for you will depend on your budget, style, and the dimensions of the room. The Cascadia Laptop Desk is a simple design that can easily fit into any office space. If you need more storage you may opt for something like the Preston Desk.
If it's important to you that you aren't sitting all day, a sit-stand desk like the Sequel Lift Desk is a great option.
An office chair
The office chair you choose should be supportive, comfortable, and fit your body. For an in-depth guide on how to choose an ergonomic office chair, read more here.
File storage
Storage is a necessary element in any room, and especially a home office where you may be storing more than just work materials. The Sequel Tall Mobile File is a great starting option if you don't need a lot of storage. If you need a multi-purpose storage option with space for a printer, check out the Centro MultiFunction Cabinet.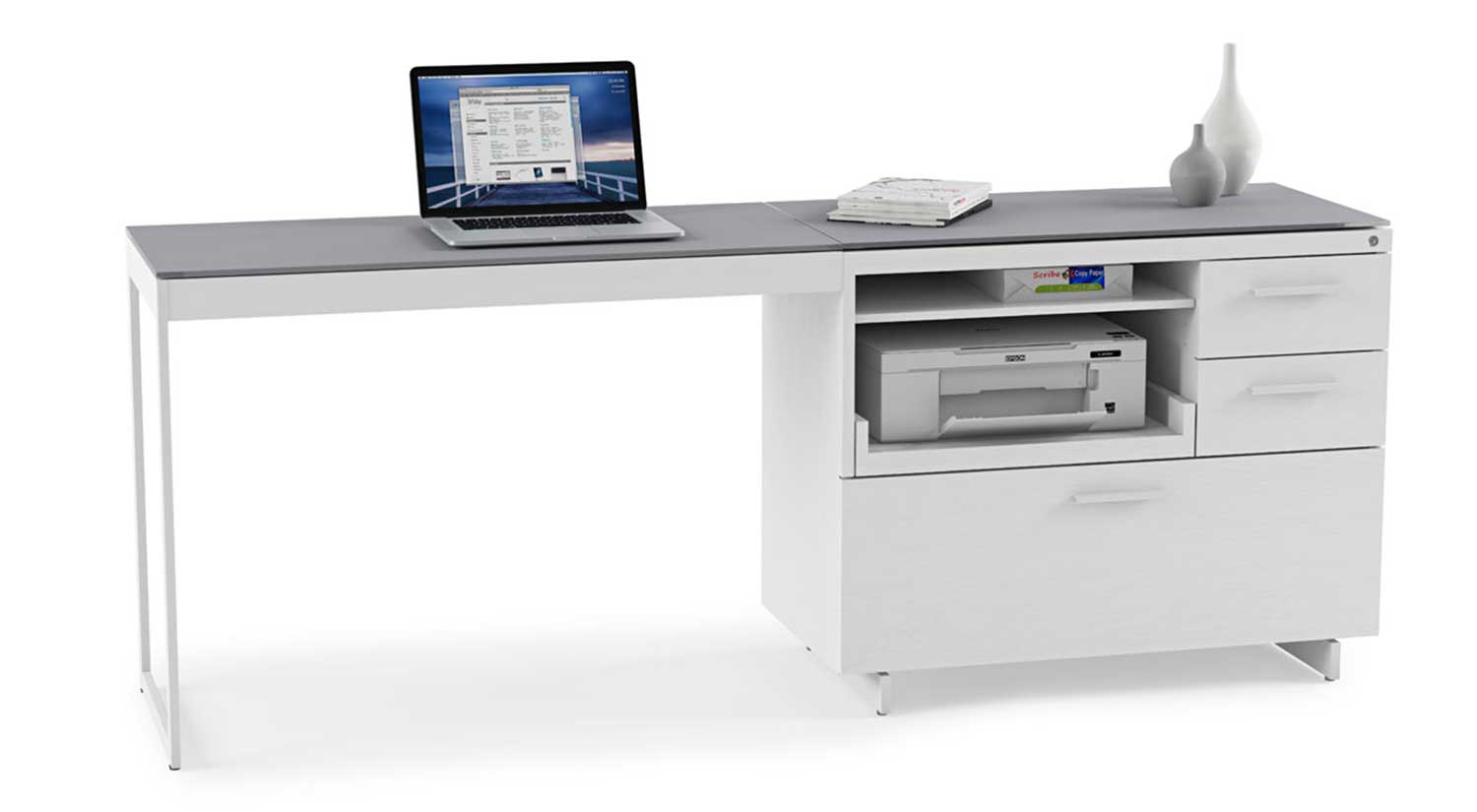 Centro MultiFunction Cabinet
Bookcase
A bookcase may come in handy, both for extra storage and as a place to store inspirational or often referenced books.
Accessories
Sometimes it's the last touches you put in that make your home design come to life. Just because it's an office doesn't mean it needs to be a sterile environment. Be sure to accessorize and add color in the same way you would with any other room.
Add in an area rug, window treatments, plants, and artwork to bring the space to life.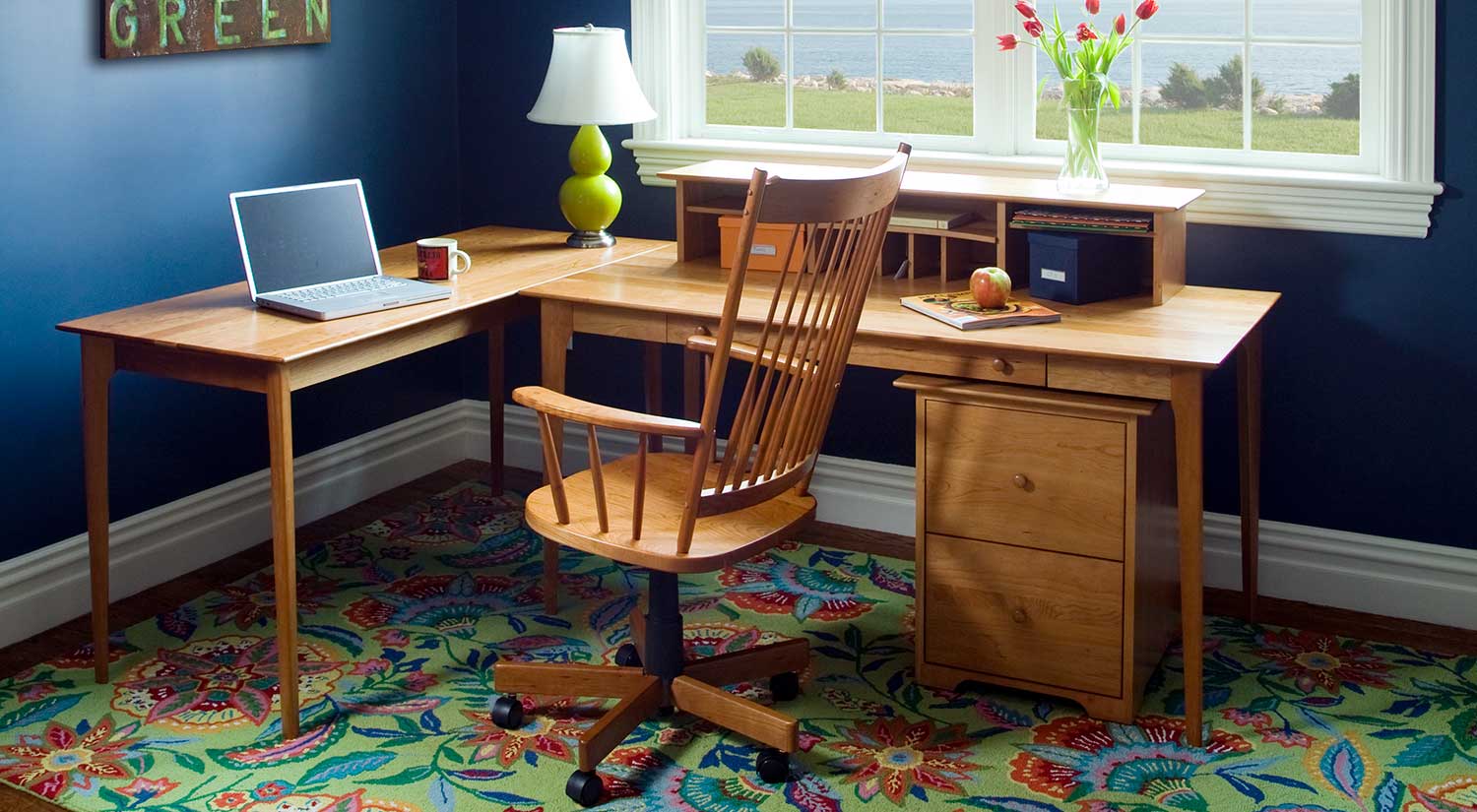 Will the office act as a multipurpose space? Read: How to Design a Home Office that Doubles as a Guest Room
Lighting
Although often considered as an afterthought, lighting has a huge effect on your mood and how you work. If the room has natural light, use that to your advantage as much as possible. There should be multiple sources of light in your home office.
In other words, don't just rely on an overhead light or recessed lighting. Add in a desk lamp, a table or floor lamp, task lighting, or wall sconces.
This will this give the room a well-rounded feeling and will ensure you have enough lighting to get your work done.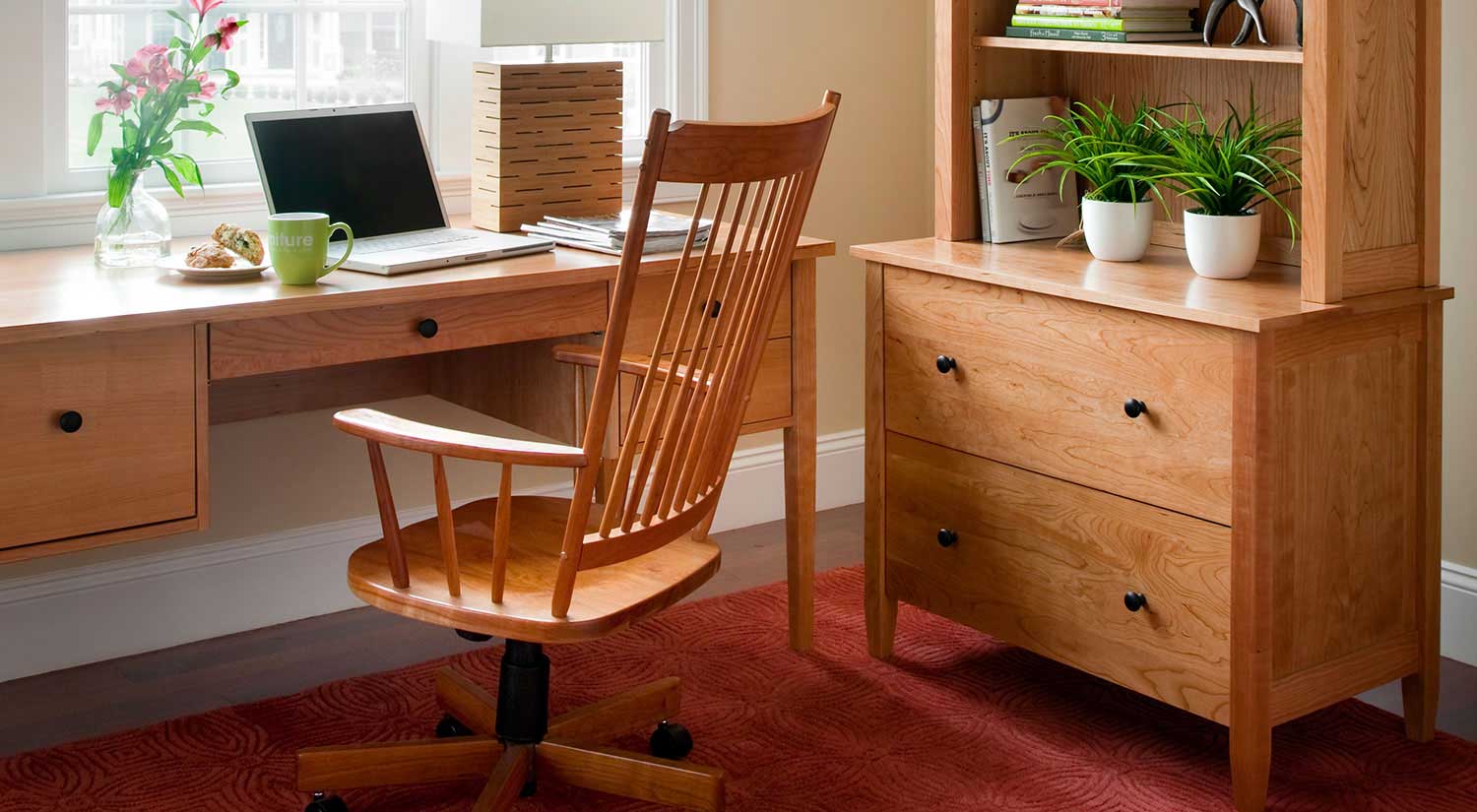 How much will it cost?
At this point, you're probably wondering how much all of this will cost. Naturally, it will depend on a lot of different factors. What's your budget? How much do you need to purchase to fill out your home office? If you already have the room set up but you're just looking for a desk, that could cost anywhere between $800 and around $2,000, plus any additional decorations.
If you're designing an entire home office from scratch it could cost anywhere between $8,000 and $15,000 depending on your budget and needs.
Final thoughts
Having a home office is a luxury. When designed well, a home office should be an efficient and comfortable space that supports your work style. Consider how you work, what mood you want to create, and ensure that there's enough storage to keep the room organized.
Finally, personalize the space and make it yours. And it shouldn't be stressful. Whether you're starting from scratch or just looking for a desk, our Design Consultants can help you at any stage of the design process. Take a tour of our showrooms!
Curious about our Interior Design process? Read: The Interior Design Process for Buying Furniture: From Start to Finish
Thinking about color and how it can affect mood? Read: How to Choose the Perfect Color Palette for Your Home Decor
Author: Julia Maiman
Julia is a writer, blogger, and believer in the smell of old books. She has been crafting stories since she could put pen to paper. She is also a lover of dogs, traveling, and Led Zeppelin.