How do you choose between two sofas that look identical?
The Stella Sofa from Lee and the Portside Sofa from CR Laine are like twins. They both have clean designs and a classic look, so you may not even realize they're different.
What may stand out is their price points, which vary based on each sofa's specifications. Knowing what sets them apart can help make your decision a little easier if you're unsure of which one to get for your home.
Let's take a look!
Watch: Inspired by HGTV: How to Decorate the Space Above Your Sofa
How to decide between the Stella and the Portside
Similarities
Since the Stella and Portside look alike, we first wanted to highlight their similarities so you know what you're getting with either choice.
Both are designed with 8-way, hand-tied construction and feature rolled arms, t-back cushions, and tapered legs. The cushions are customizable (you can select which filling you want, although there may be an upcharge) and a selection of wood finishes is available for the legs. In addition to a sofa, the Stella and Portside can come as an apartment sofa, loveseat, chair, and ottoman.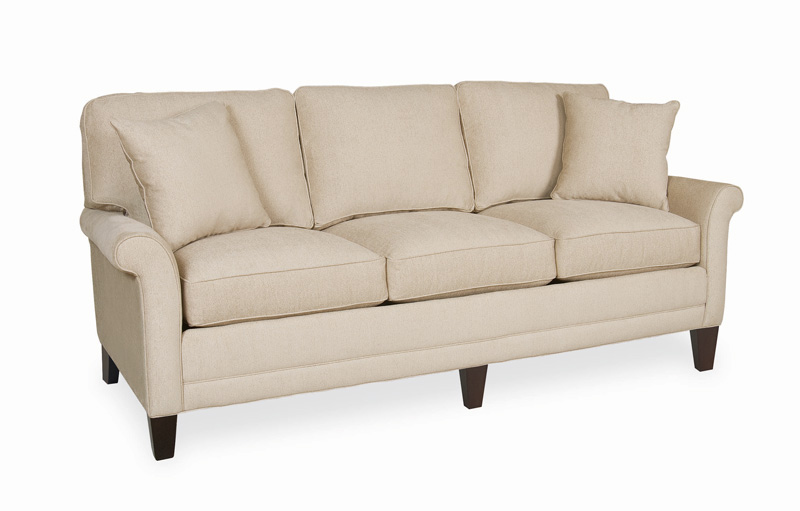 Stella
Differences
Now we're going to take you through what makes these sofas different from each other.
The Stella is available as a sleeper, giving you additional sleep space without the need for an extra bedroom. Along with fabric, it can also come in leather whereas the Portside is only offered in fabric. On the other hand, the Portside is available as a cozy sectional in a number of configurations so you have more sitting room for gatherings.
One of the biggest differences is CR Laine's Matchmaker Program. It gives the Portside a lower price point, offering a limited number of fabrics that can be paired with select sofas and chairs. It's popular among our customers, but you can still choose from any of CR Laine's fabrics if there isn't anything in the program that suits your taste.
A quick bonus about the Portside is that it has two sister sofas: the Bayside and the Topsider, offering more versatility. If you don't like a tapered leg, the Bayside has a bun foot. If you don't like the look of a rolled arm, you could get track arms on the Topsider.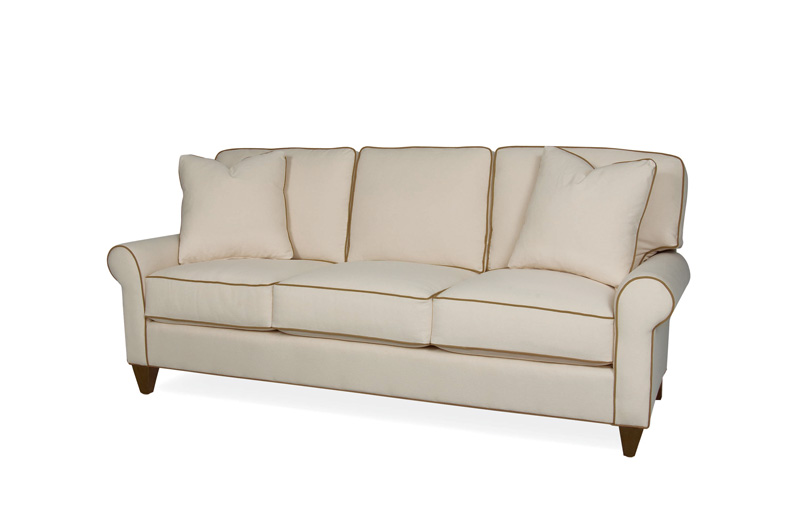 Portside
Shop the Stella and the Portside
Simply looking at these sofas online may not be enough to help you decide which one you should get. To get a better idea, you can find them in the following design centers:
Author: Marycatherine Karcich