Mid-century modern design is still one of the most sought after styles in the design world, and we have a few iconic designers to thank for that. Although many took part in the creation of this revolutionary, streamlined style, the brands Thayer Coggin and Eames are the most recognizable.
With their influence and innovation, they helped to define a trend in design that focused on sculptural elements, clean lines, and, most importantly, function and comfort.
We discussed both brands with Cindy, our Store Manager in Middleton and Anne, a Design Consultant, to get their take on their innovative design and continued influence on furniture and home decor today.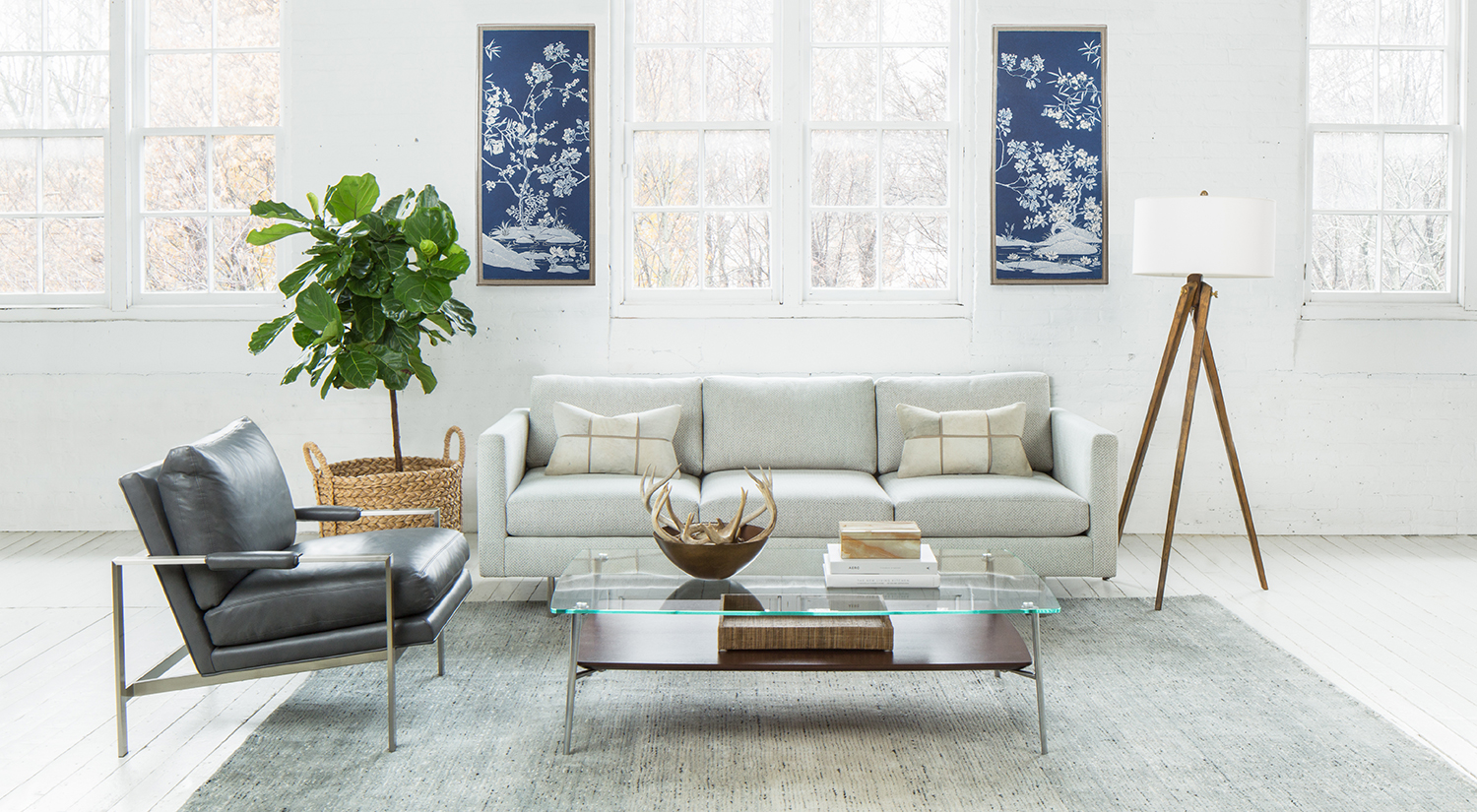 Who are they?
Eames
Eames, designed by Charles and Ray Eames, a husband and wife duo, is often associated with the classic Eames Lounge Chair. Charles and Ray Eames made significant design contributions to not only the design world but graphic design, architecture, and film as well.
Eames furniture was produced under the Herman Miller Company and is still in production today; although new designs are not coming out.
The Eames Lounge Chair, their most notable contribution, was released in 1956 and became so culturally relevant that it earned a place in both the New York Museum of Modern Art and the Boston MFA.
Cindy says of the chair, "You're paying for the quality, the comfort of the design, and also the name. It's functional furniture but it's also an art piece."
Thayer Coggin
The brand describes themselves best, saying, "Through founder Thayer Coggin's vision and Distinguished Design Award honoree Milo Baughman's creations, Thayer Coggin has amassed a collection of some of the most recognizable furniture designs in the world."
Thayer Coggin is known for partnering with famed designer Milo Baughman and innovating in the mid-century modern design trend, creating iconic pieces that remain popular to this day.
It's a testament to their incredible innovation and the timelessness of the design that the brand remains as popular today as it was in the mid-century.
Cindy says, "It was a more modern approach to furniture than anyone had ever seen. And Milo Baughman's designs have never gone out of style."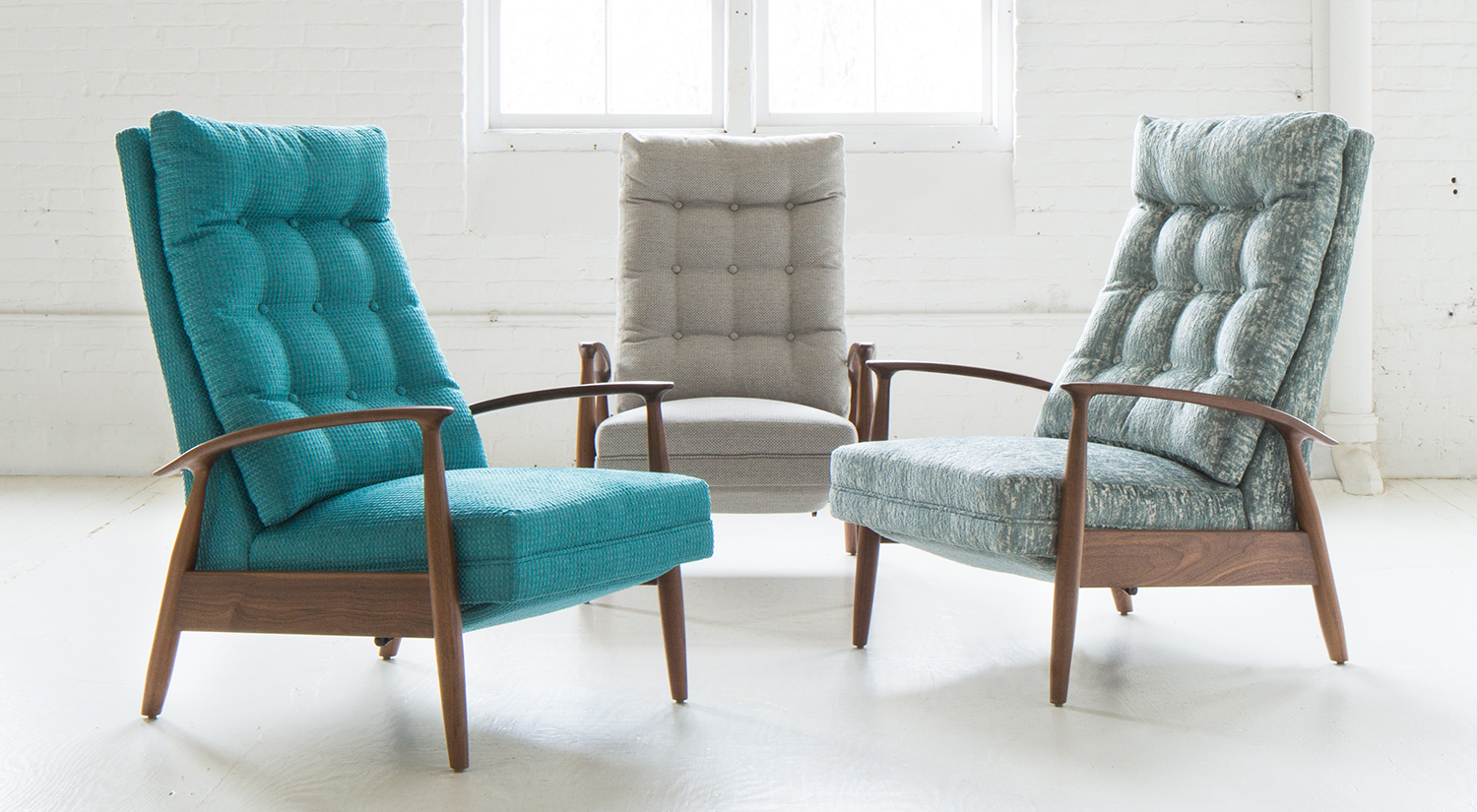 A revolutionary take on design
Although the brands are different, they both helped to define a new movement in furniture by thinking of home décor in a new way.
Anne explains, "The Mid-century modern style became iconic because it was so different than the elaborate styles of furniture that had been popular; for example, the rococo and the renaissance revivals."
Furniture went from ornate and elaborate to simple and clean. She describes it as "furniture from an artist's point of view. The pieces are iconic, sculptural, and one-of-a-kind."
A lasting influence
Both Thayer Coggin and Eames have had a lasting influence on design, starting a cleaner-lined movement and inspiring other designers to explore a more artistic view on furniture. Mid-century modern is now fully back in style—with a little help from TV shows like Mad Men.
Trends in interior design (and in fashion) work in pendulums, what goes out of style is bound to come back in eventually. And that's especially true with a style like mid-century modern that's not only aesthetically beautiful but focuses on comfort as well.
Cindy says, "There's a movement back to cleaner lines. People are tired of the extras. There's also a tendency to want the opposite of what your parents had. So, if you grew up with traditional furniture, you're probably gravitating towards a more modern look. "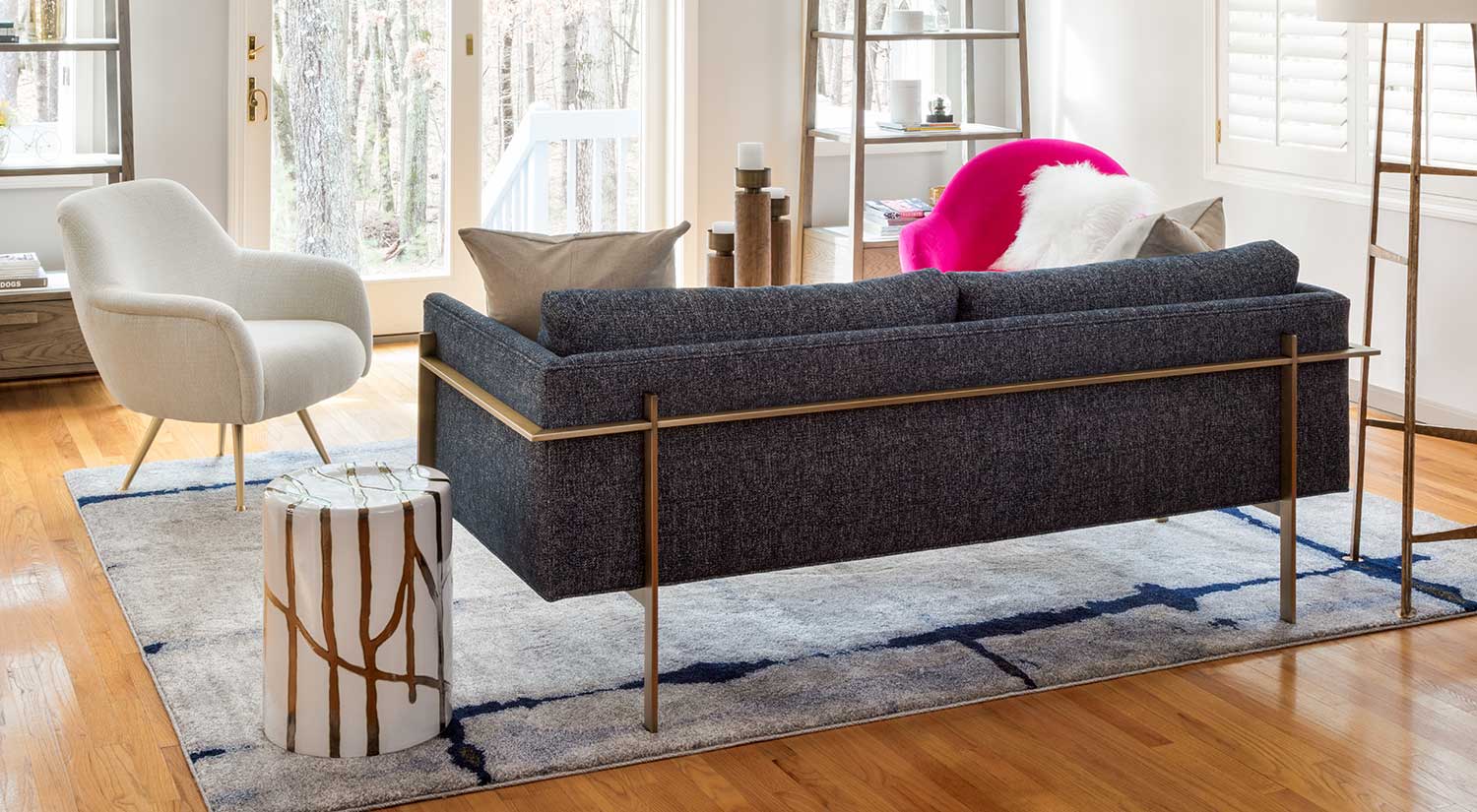 Besides just the focus on clean lines, these iconic mid-century modern designers have remained culturally relevant through film, TV (the Eames Lounge Chair was prominently featured on Frasier), and art.
Uniqlo had a popular Eames collection featuring chairs on t-shirts, and a new collection of furniture emoji was just released featuring the lounge chair and Charles and Ray Eames themselves. It's tough to put your finger on exactly why a design movement has been so integrated into American culture—but it's impressive nonetheless.
Final thoughts
You can't compare Thayer Coggin and Eames because they stand alone and each made their contribution to the furniture world.
However, if there was one distinction, Cindy says that "Thayer Coggin is a bit more functional. With Eames, you're buying a piece of art rather than just a sofa. But you could set up a whole living room with Thayer Coggin and be really comfortable." And unlike Eames, Thayer Coggin continues to add to their collection and come out with new designs.
Mid-century modern wouldn't have existed (or remained popular) without the innovative brilliance of Milo Baughman, Charles and Ray Eames, and many other designers and brands that followed their lead.
Ultimately, the designs of Thayer Coggin and Eames had a lasting impact on culture because they stood in such opposition to the designs that came before. They forced you to think about furniture as artwork—take, for example, the Feelin' Groovy Chair from Thayer Coggin. They describe it as a "show-stopping, hi-back lounge chair." And show-stopping it is.
They did something revolutionary—they designed comfortable furniture that was unique, attractive, and, most importantly, recognizable.
To see Thayer Coggin pieces in person, visit one of our showrooms and talk to a Design Consultant.
Want to learn more about mid-century modern design?
Author: Julia Maiman
Julia is a writer, blogger, and believer in the smell of old books. She has been crafting stories since she could put pen to paper. She is also a lover of dogs, traveling, and Led Zeppelin.