Design trends have a lot to do with what's going on in the world. The form, function, and futuristic elements of mid-century modern design came out of an optimistic time when anything felt possible. Traditional design was inspired by the opulence of royalty in the 18th and 19th centuries.
So, although they may be fleeting, trends say a lot about the state of the world. And they can be a great entry point into a design project if you're feeling lost.
We rounded up our favorite trends of 2020 – some new, and some old and here to stay.
Nesting time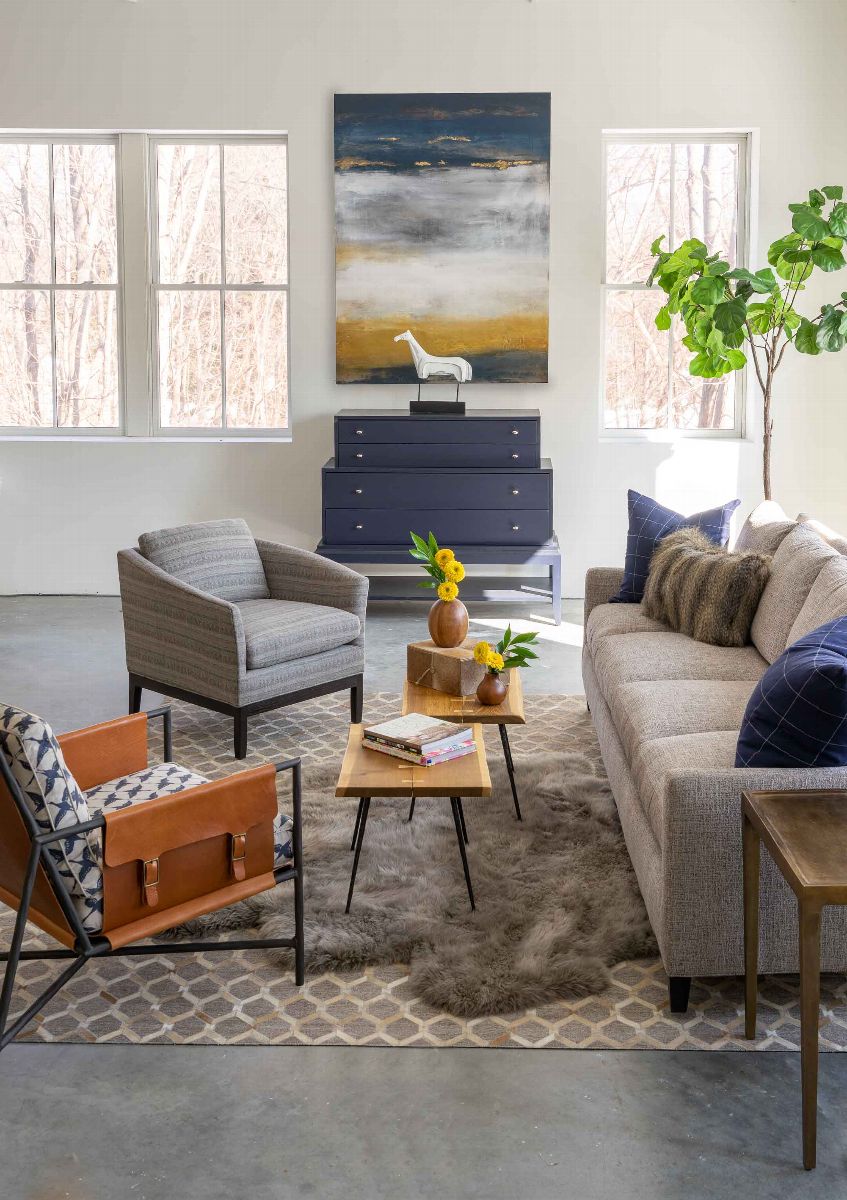 2020 has brought immense change and, with the quarantine in the spring, it brought an inward turn into the home. Many of us are spending more time at home than we ever have before. What does this mean for design?
We want our homes to be a sanctuary from the outside world. A place where we can relax, rejuvenate, and feel safe. Check out our Quarantine Diaries to read more about simple changes our team made to their homes to make it a restful space.
Comfort has always been a factor in home design – but even more so lately. We want fuzzy textures, warm colors, sofas we can nap in! And, with everything going in the world, we deserve a little respite.
Natural textures
Nesting can also mean incorporating elements from the outside world into your home – plants, botanical prints, and natural fibers like rattan and wicker.
This trend has been going strong for a few years and it doesn't seem to be going anywhere. And we hope it doesn't. Natural textures, like the addition of a Jute rug, not only add an earthy feel but they also add dimension and interest to any space.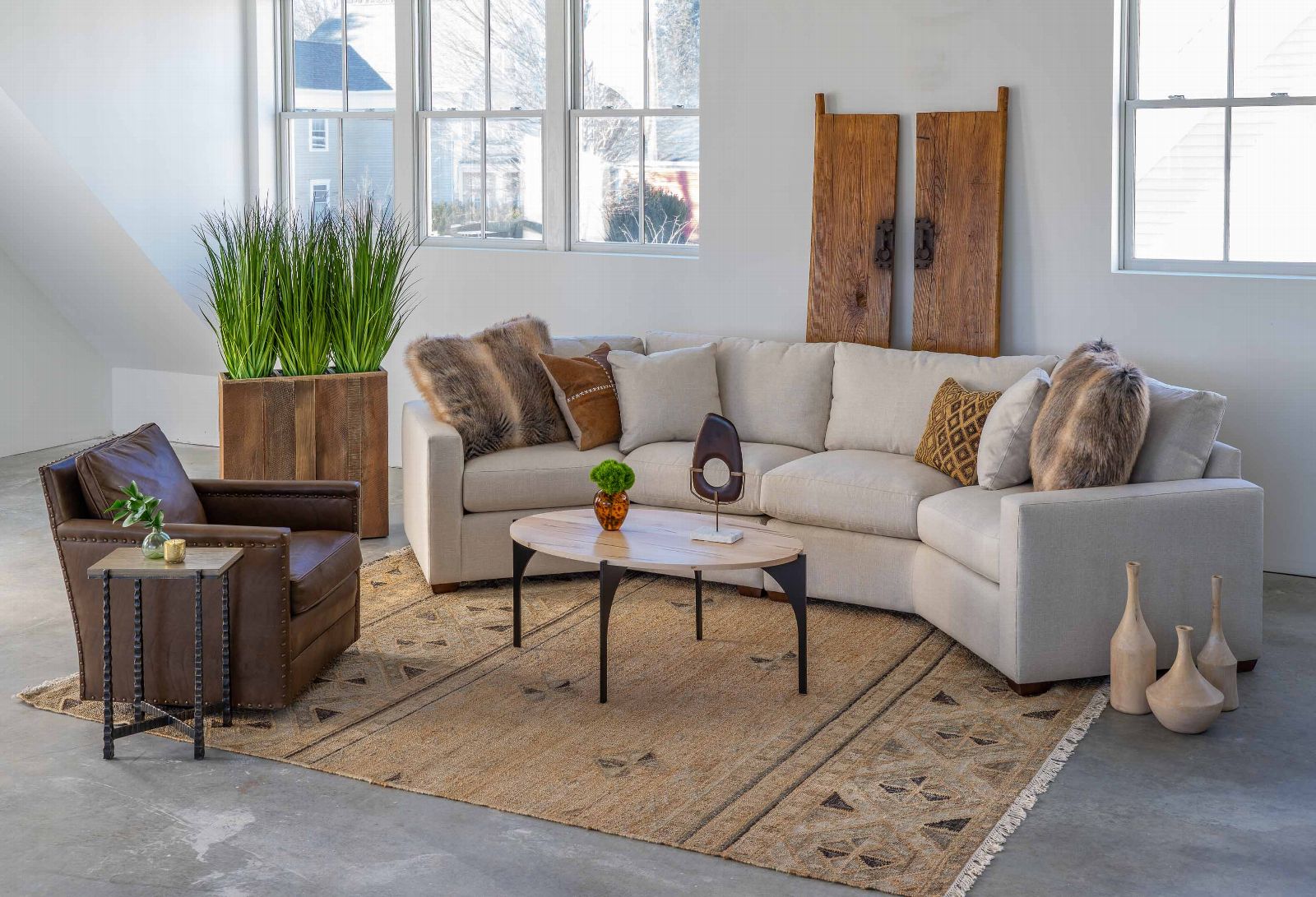 These elements can be added in with pillows, wall hangings, rugs, throws, or even wallpaper.
Warm > Cold
Color is very much personal preference. But, in general, there's been a shift away from greys and cool tones towards warm, earthy tones or more saturated colors.
Pantone's color of the year, classic blue, is an example of a cool tone that, when applied in a bold, saturated way, can actually make a space cozier.
The all white and grey aesthetic of yesteryear doesn't hold a candle to spaces that incorporate bolder color to create an enveloping and warm feel.
Check out some of our favorite wall color trends of 2020 to get inspired.
Performance fabrics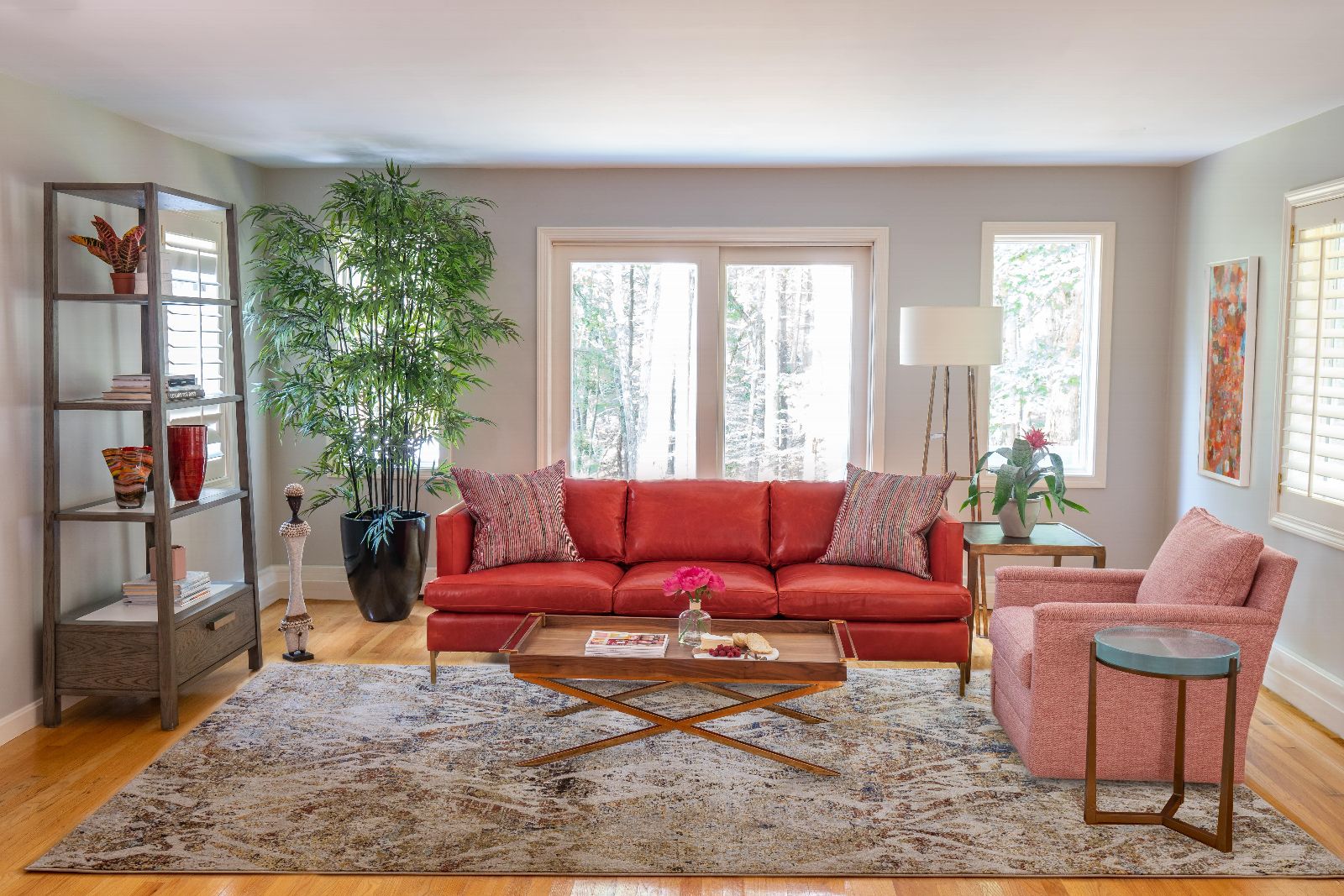 Performance fabrics only continue to rise in popularity, and we don't predict them going away anytime soon. The home is a more casual space than it used to be. And performance fabrics allow you the freedom to worry less without making any sacrifice to style.
Crypton, Sunbrella, and Ultrasuede are the most popular brands (Read more about them here), but the technology continues to evolve and there are more options every year – from budget options to ultra-luxe.
Multi-functional spaces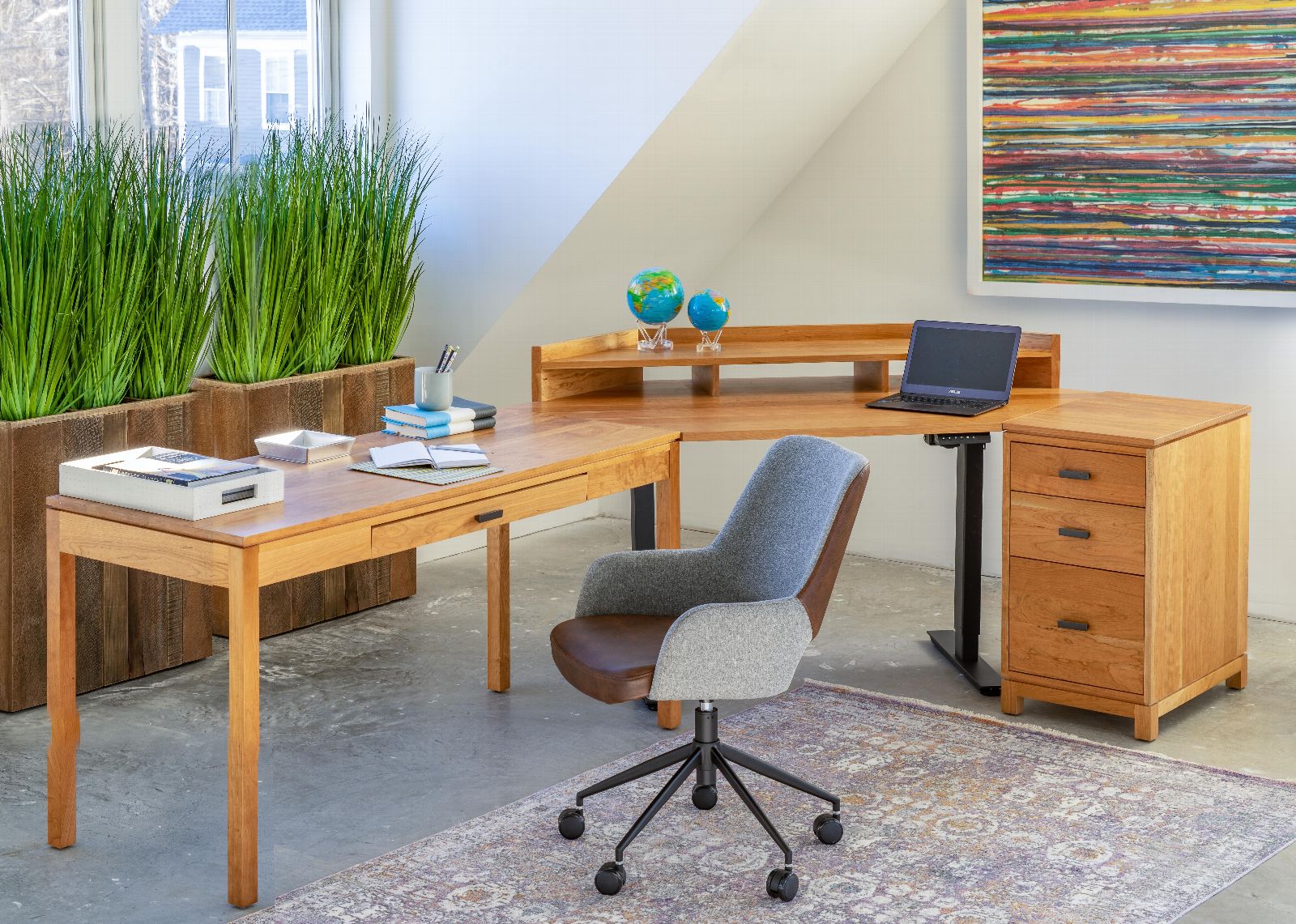 With the shift towards working from home, a lot of us are having to adjust and create new spaces in the home to work and to relax.
In general, homes these days are designed to be a little more fluid – the open-concept kitchen is still very much on-trend. But, even if you don't have an open-concept home there are simple tricks to create functional multi-purpose spaces.
The first key thing to look at it is storage. Create it in spaces you would normally overlook – swap out your coffee table for a storage ottoman. Install cubbies into your office closet.
And, finally, invest in multi-purpose pieces like desks that fold up or a sofa sleeper to convert an office into a guest room with minimal effort.
Talk to a designer
Even with inspiration images, Pinterest boards, and trends, making decisions for your home can be difficult. Sometimes what you need is a trained eye and an outside perspective to narrow your choices and create a functional plan.
Regardless of how big your design project is, finding a designer you trust is invaluable. Get to know our designers and then come visit us in one of our showrooms.
Looking for more inspiration? Follow us on Instagram for beautiful interiors, tips and tricks, and updates on our latest products.
Author: Julia Maiman
Julia is a writer, blogger, and believer in the smell of old books. She has been crafting stories since she could put pen to paper. She is also a lover of dogs, traveling, and Led Zeppelin.