Sometimes creativity requires thinking outside the box - making new connections, seeing things in a new light. Like, for example, pairing your coffee preferences with a coffee table, or your tea with an upholstered chair.
Or, your favorite show with a corresponding piece of furniture. Can you take a multiple series show and dilute it down to just one piece of furniture that encompasses its tone, style, and feel? We say, why not?
So, here are some of the most popular shows in recent history, paired with their furniture counterparts.
Mad Men
Paired with the Draper Chair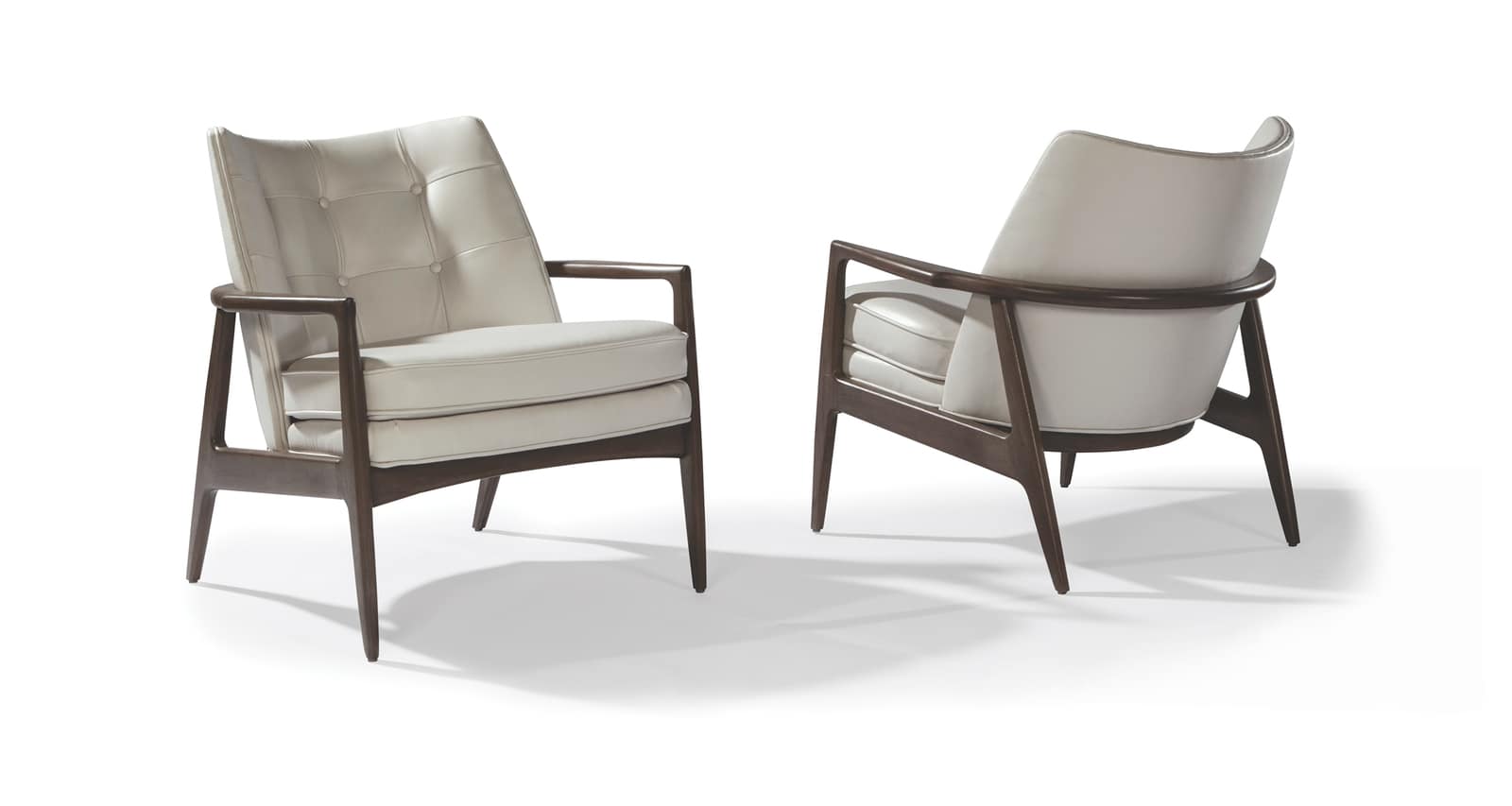 When it aired, Mad Men was one of the best examples of the mid-century modern style on television and, many believe, was the inspiration for the resurgence of its popularity. Known for its simple, clean lines and a focus on function and comfort, the term was coined in the 1950s.
Mid-century modern furniture is iconic. And is there any image more iconic from Mad Men than Don sipping a Manhattan in a chair "working?"
For that reason, we chose the aptly named Draper Chair from Thayer Coggin. Low-to-the-ground, simple, and handsome. It's Don Draper in a chair. And we love it.
Read More: Thayer Coggin and Eames: Two Mid-Century Icons
Downton Abbey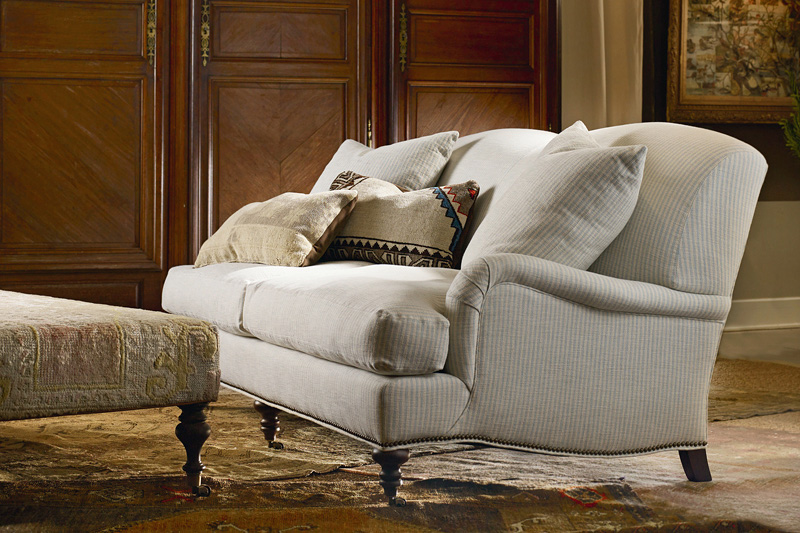 Set in the early 20th century, Downton Abbey is a historical drama, a clash of two worlds, featuring sweeping English landscapes and the beautiful interiors of the Highclere Castle.
If there's one word to describe the setting inside the castle it would be: opulent. Detailed, ornate, and traditional – just like the Cheryl Sofa.
With a traditional arm and decorative legs, it's a more modern take on the Victorian style. But we don't think Maggie Smith would look out of place on it, sipping tea and making snarky remarks as the Dowager Countess. And, if you've never seen Downton Abbey, this video of her best quotes might convince you.
Black Mirror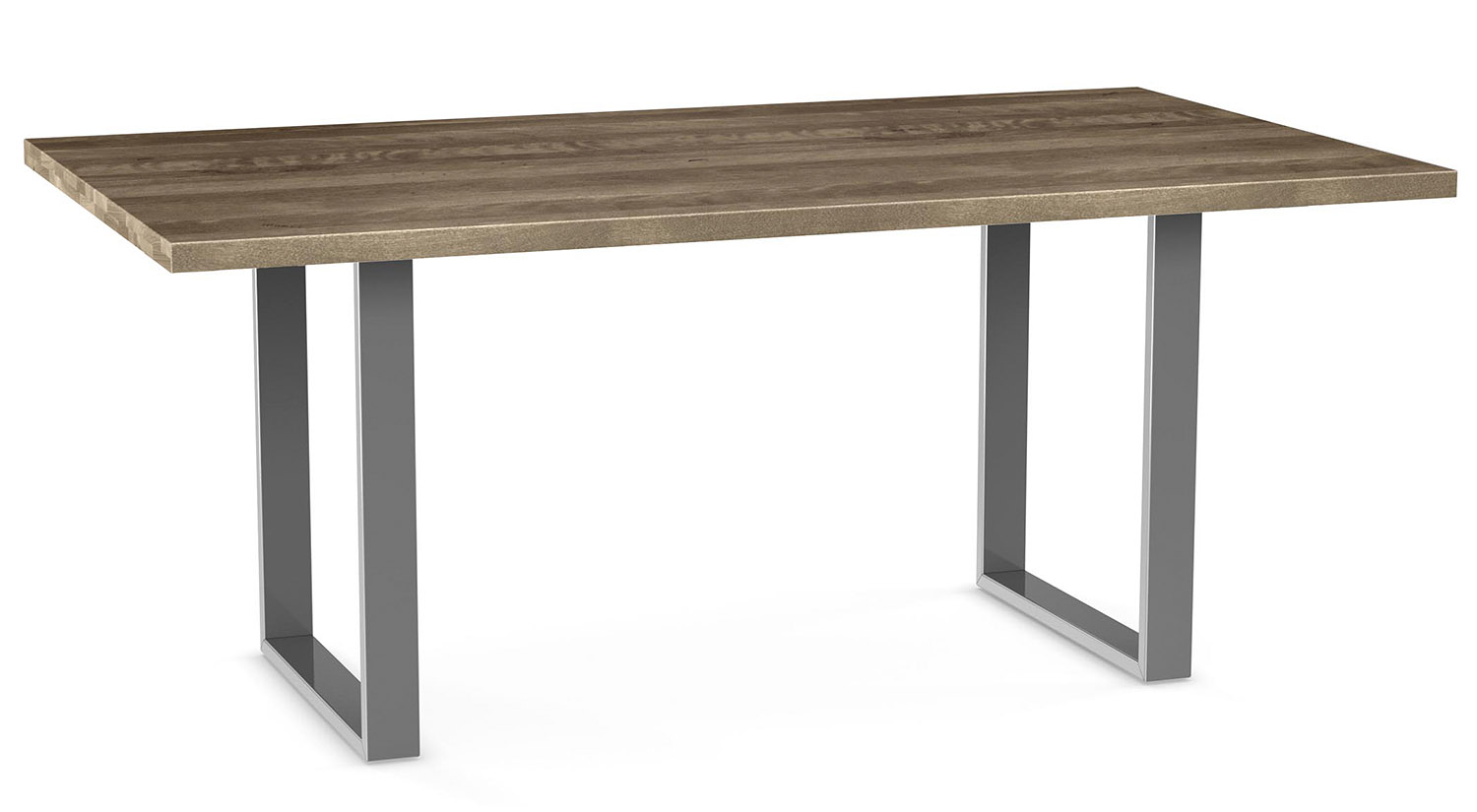 To take a turn in a different direction, we're moving on to Black Mirror. A phenomenon of dystopian, sci-fi standalone episodes; some insightful and thought-provoking, some downright scary.
While dystopian, many of the episodes - like White Christmas (hello again, Jon Hamm) - have a nostalgic feel to them. (You'll never feel the same way about this song).
Our pairing for this one is the Burton table, an ultra-modern table with metal legs and a wood top. With its reclaimed wood and sleek, simple design, one could say it's a combination of the new and the old.
This is a table fit for a dystopian future or a nostalgic past – it's clean, it's modern, it's Black Mirror.
The Good Place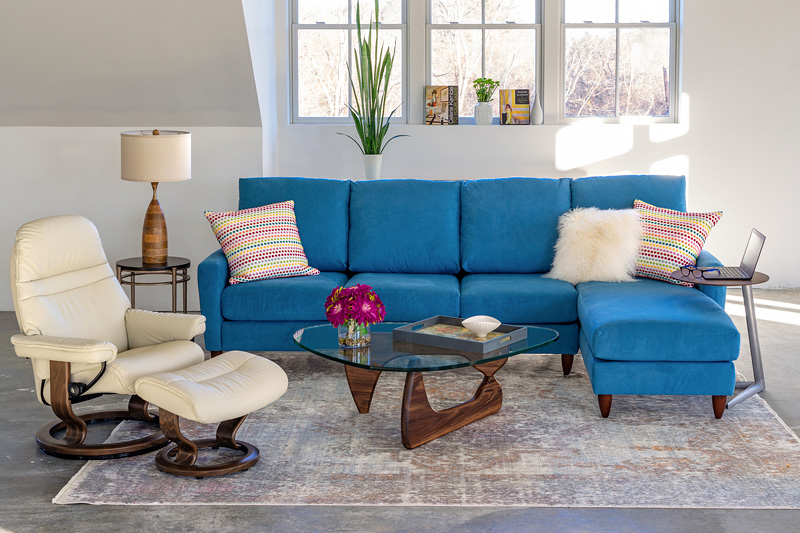 The Good Place, while also dealing with some dark themes, is a comedy. It's set in the afterlife and the setting is (for the most part) bright, sunny, and cheery.
We wanted to pick a sofa that fit this description – colorful, simple, and basic. That gave you a sense, to quote the show's tagline, that "Everything is fine."
So, we picked the Bennet. It's sophisticated, it's streamlined, and it's also super comfortable. It wouldn't be out of place in Eleanor Shellstrop's house in the Good Place. In fact, it looks like the perfect location for one of Chidi's pontifications on ethics.
Schitt's Creek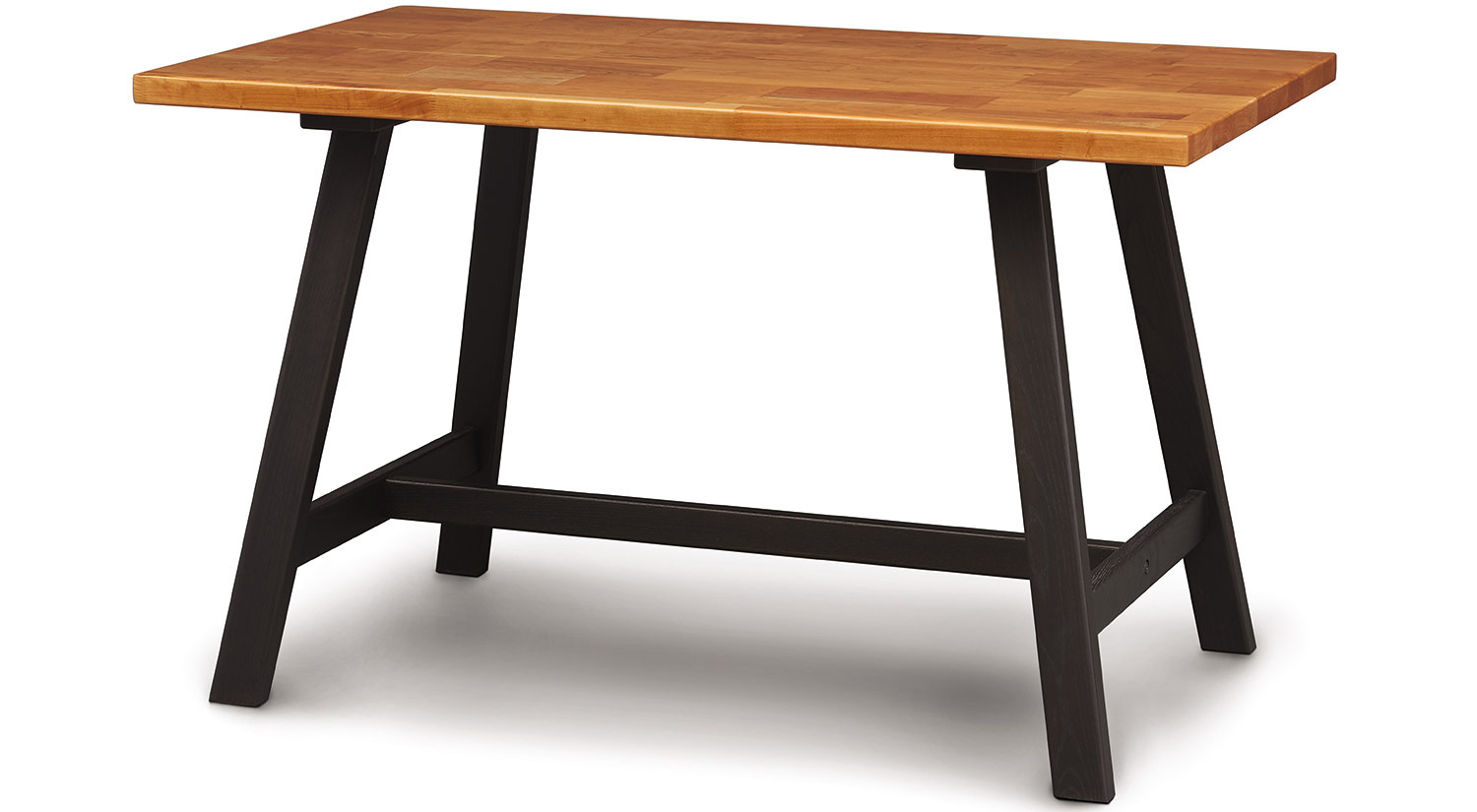 If you haven't seen Schitt's Creek before, you should. Have you heard that yet? Schitt's Creek follows the charming adventures of a mega-rich family losing it all and moving to a motel in a small town.
It's heartwarming, it's hilarious, it's perfect.
For this pairing, we chose the Farmhouse Counter Height Table. A table that perfectly suits the aesthetic of the Rose Apothecary – David's general store. The name says it all; it's a farmhouse style with recovered hardwood, an antique feel, and modern seared ash legs.
We can just picture David carefully displaying a variety of artisanal lotion on it.
The end
Finding interior design inspiration should be fun! It should be exciting! It should include watching the best shows on television!
We hope these pairings gave you a little inspiration to explore new styles, rethink your home décor, or, if nothing else, to watch one of these truly great shows.
And, if you've never paid attention to the furniture and sets in your favorite movies and shows, it might be a new avenue of inspiration you've never considered before.
Check out our Instagram for beautiful interior shots and stay up to date on our blog and YouTube Channel so you can stay informed about all things home décor.
Author: Julia Maiman
Julia is a writer, blogger, and believer in the smell of old books. She has been crafting stories since she could put pen to paper. She is also a lover of dogs, traveling, and Led Zeppelin.