In our last unusual pairings article, we discussed the science of pairing popular TV shows with their furniture counterparts. In this edition, we're taking it back to food.
We've done coffee, we've done tea, and today it's all about the pinnacle of the New England fall experience: Pie.
In honor of thanksgiving coming up and to bring some holiday cheer into a not-so-cheery time, I chose my favorite pie recipes and paired them with handcrafted, holiday table-worthy dining chairs.
Thanksgiving may look a little different this year, but the pies will not.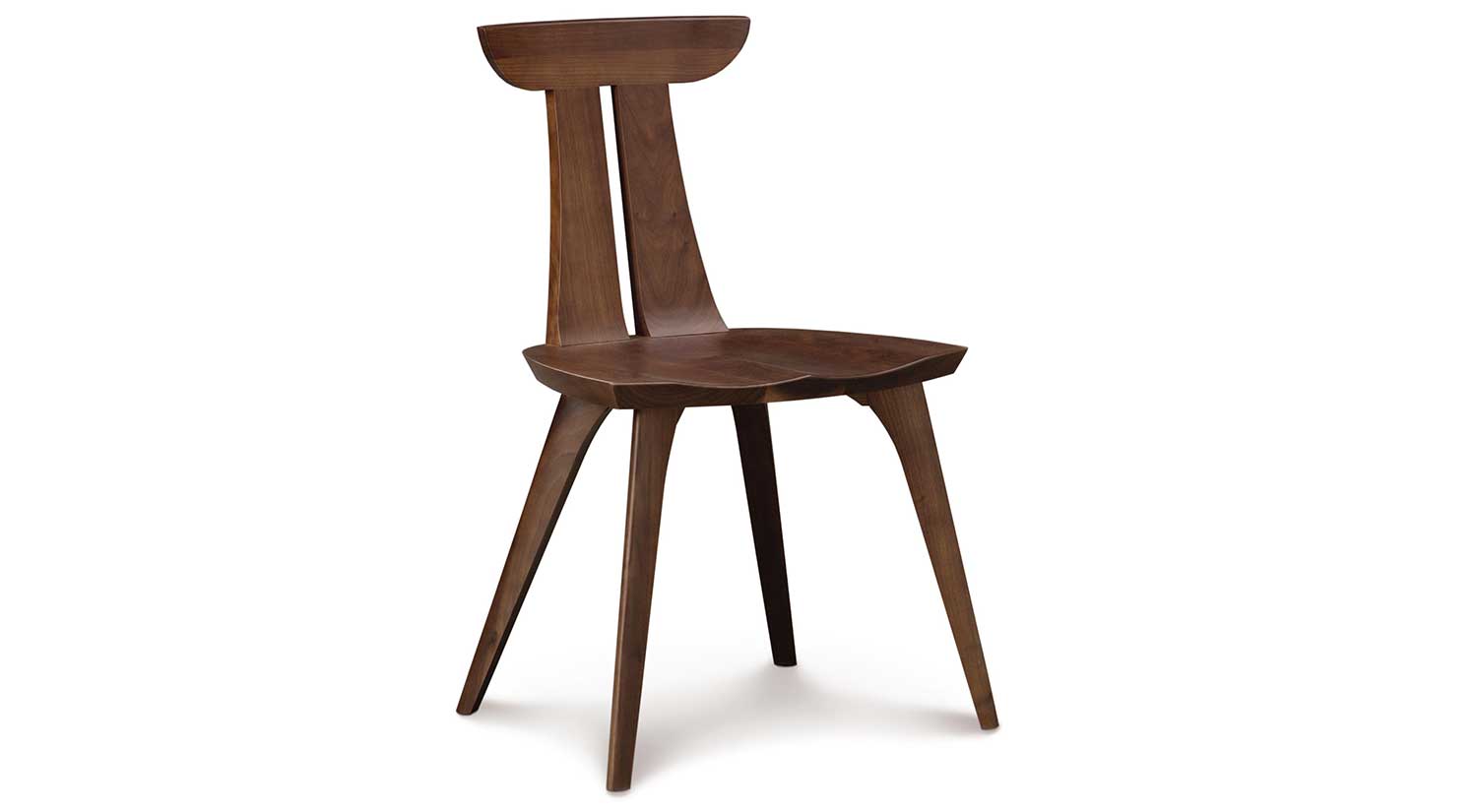 To start, I chose the dessert I make every Thanksgiving and quite possibly my favorite dessert of all time. Ina Garten's French apple tart may not be a pie, per se, but it is an elegant variation on an apple pie. It's buttery, apple-y, and besides being delicious it's also beautiful to look at.
Only fitting then that the chair pairing should be an elegant and striking take on a classic dining chair. The Estelle Chair from Copeland is hand-crafted in Vermont and isn't any old dining chair; it has an iconic and streamlined look. So iconic that brands have been mimicking it for years.
But, there's no mimicking a classic. And there isn't anything more classic than a French apple tart from the Hampton's queen, Ina Garten.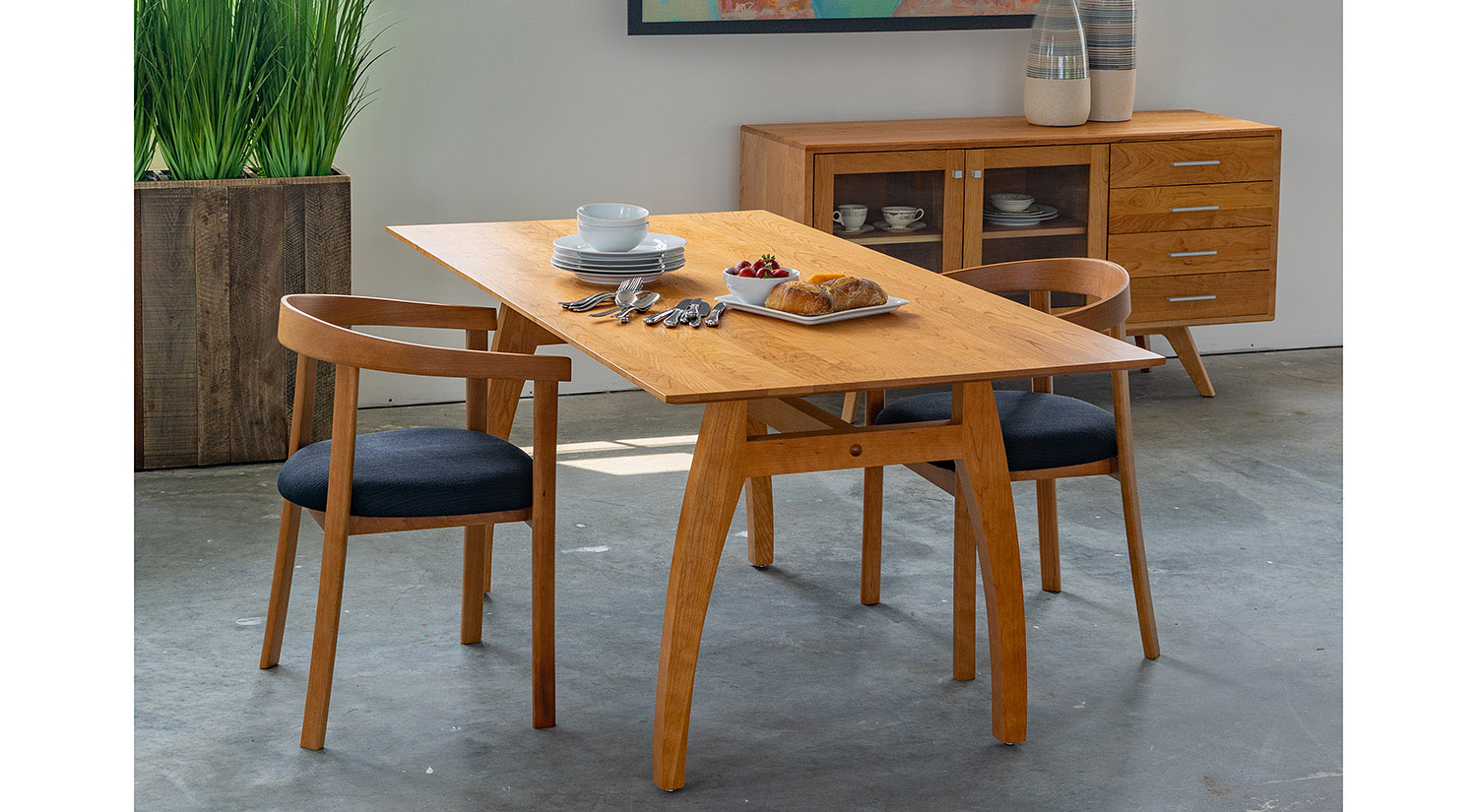 I'm continuing on the Barefoot Contessa train with the pie you can't miss at thanksgiving, pumpkin pie. Some might say pumpkin pie encapsulates thanksgiving as a whole. And this one is a can't-miss recipe. It's comforting and homey with a rum whipped cream twist.
Comforting is important when it comes to chairs too. For this pairing, I chose the Keeler Chair – a chair featured in our 'Most Comfortable Dining Chairs' article and a favorite of many of our designers.
It's a twist on a classic chair but an ultra-comfortable one, with a bent back that hits you at just the right spot to hug your body.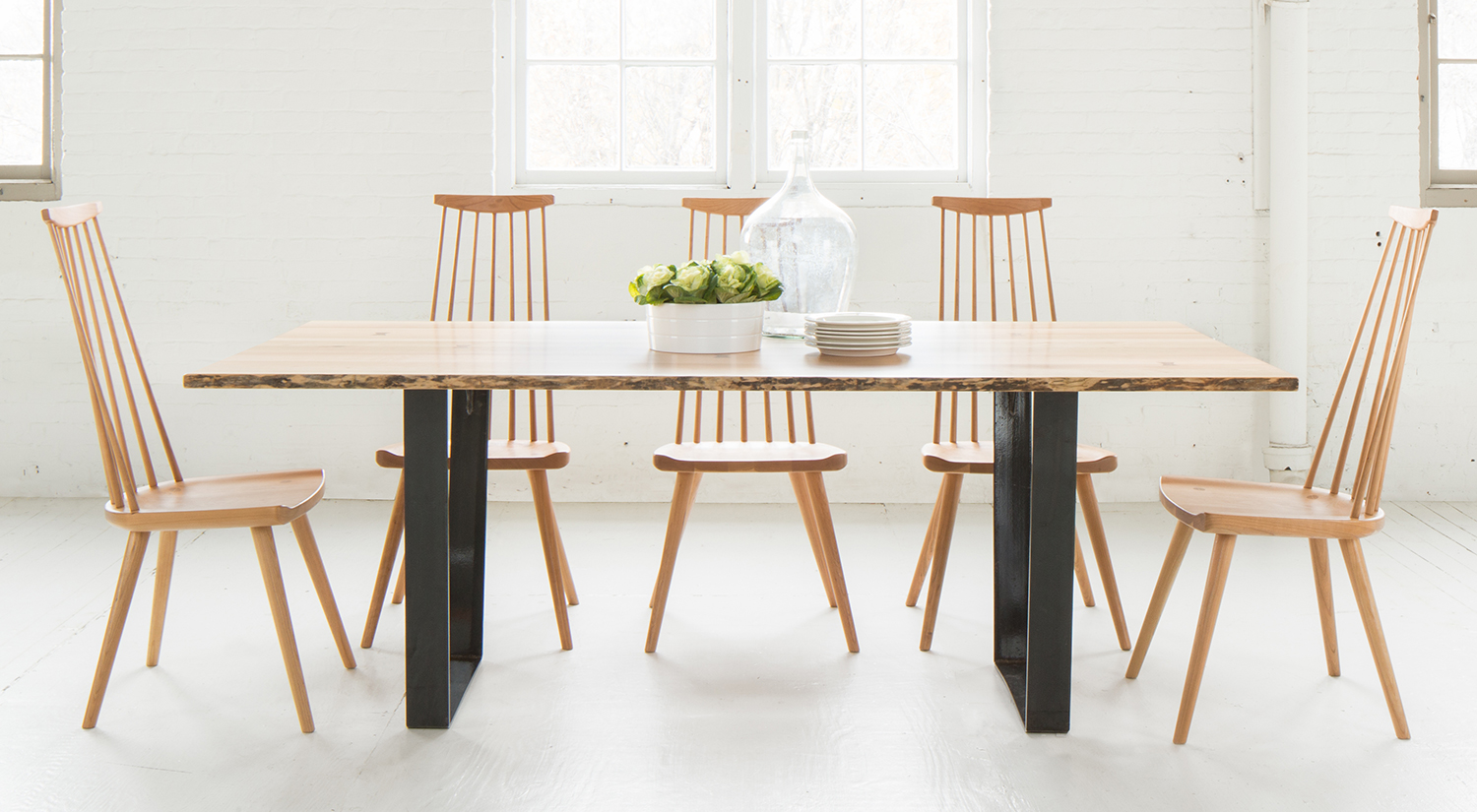 Pecan pie is another American classic, sweet, gooey, and chewy. It's a pie that needs no frills and no additions – just a buttery, flaky crust, and the perfect center. BA's Best series is an amazing resource for recipes that focus on the best versions of the classics.
There's nothing as classic as the Maya Chair. Made with local and sustainably-harvested Appalachian hardwood, it's undeniably American. It's simple yet striking, artful yet comfortable.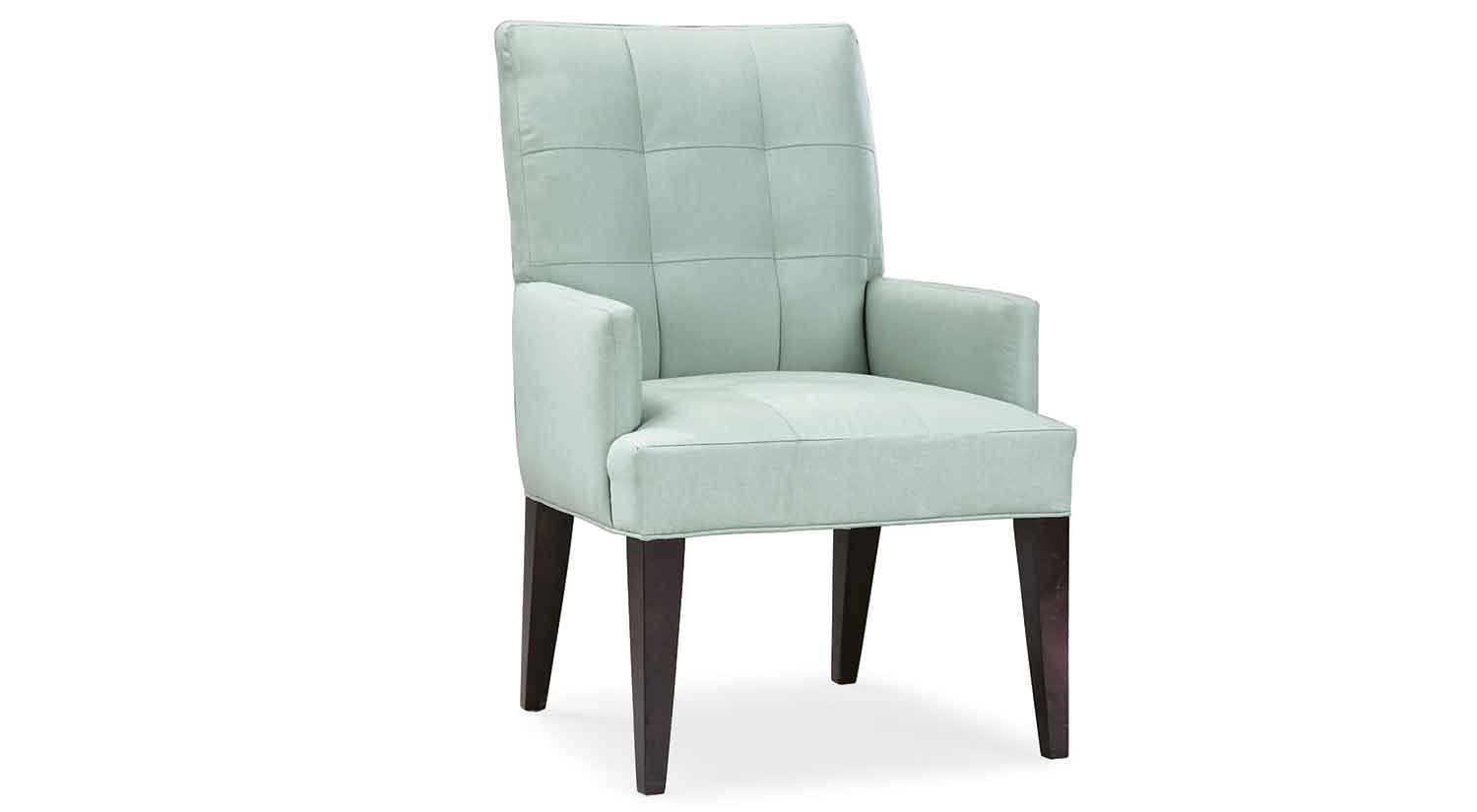 To stray from the American classics, I chose a recipe I made recently that impressed everyone: Banoffee pie. You can find many recipes but all of them boil down to a graham cracker or biscuit crust, a dulce de leche layer, sliced bananas, and a whipped cream topping.
It's simple to make, beautiful to look at, and incredibly delicious. It hits everything I look for in a dessert, buttery, chewy, crunchy, and light. It's a departure from the American standard just like the Vera Arm Chair is a departure from a classic wood chair. With an upholstered tufted back, it's cozy, modern, and distinguished.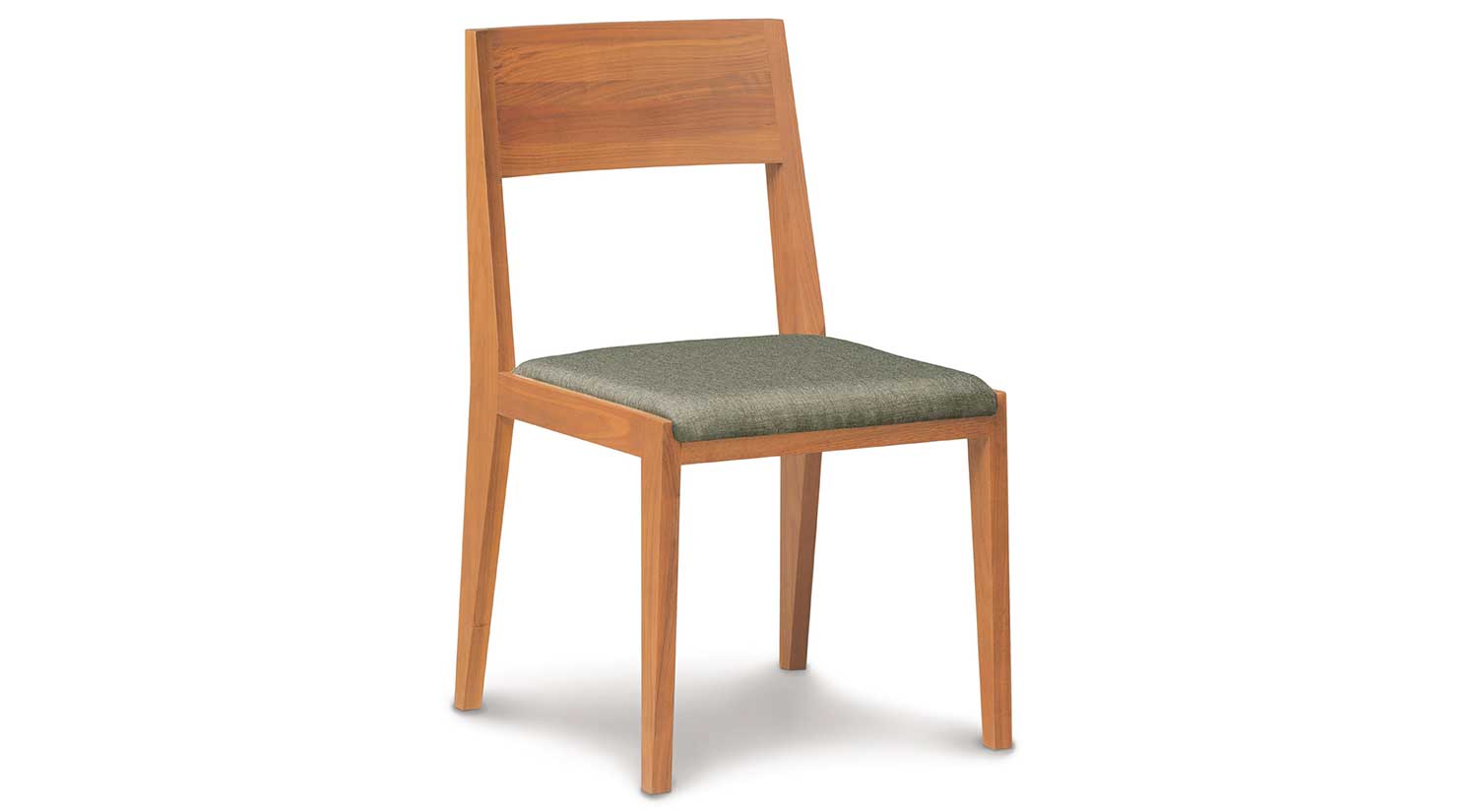 Finally, I couldn't complete a list of pies without adding something chocolatey. A Nutella tart is another welcome departure from the classics. It's made by making a Nutella ganache and pouring it into a toasted hazelnut crust. It's as delicious as it sounds. If baking isn't your thing, this is a simple one – you almost can't go wrong.
To pair, I chose the Kyoto Chair, a distinctly unique, modern chair. Its beauty comes from its simplicity and it features an upholstered seat for extra comfort.
Find inspiration everywhere
Inspiration can be found anywhere if you look for it. From TV shows to magazines to Instagram – finding what works for your home is about more than just functionality. It's about feeling.
What makes you feel cozy and calm? What colors make you happy? What textures bring you joy? What don't you like?
These are all questions worth thinking about before you delve into the design process. As always, we're here to help. For furniture questions, design help, interiors inspiration, and, of course, pie recipes.
Subscribe to the blog for more unlikely pairings in the future!
Author: Julia Maiman
Julia is a writer, blogger, and believer in the smell of old books. She has been crafting stories since she could put pen to paper. She is also a lover of dogs, traveling, and Led Zeppelin.