According to the Sleep Foundation, the average adult needs 7-9 hours of sleep every night. If you're not hitting this threshold, one way you can improve your sleep is by investing in a comfortable, supportive mattress.
Since there's nothing better than feeling refreshed when you wake up in the morning, we're excited to explore Magniflex mattresses with you! These quality mattresses are designed to bring better sleep to your home - the kind you've always dreamed of without having to sacrifice your individual wants and needs.
Have we piqued your interest? Keep reading to learn more about Magniflex mattresses!
What do Magniflex mattresses have in common?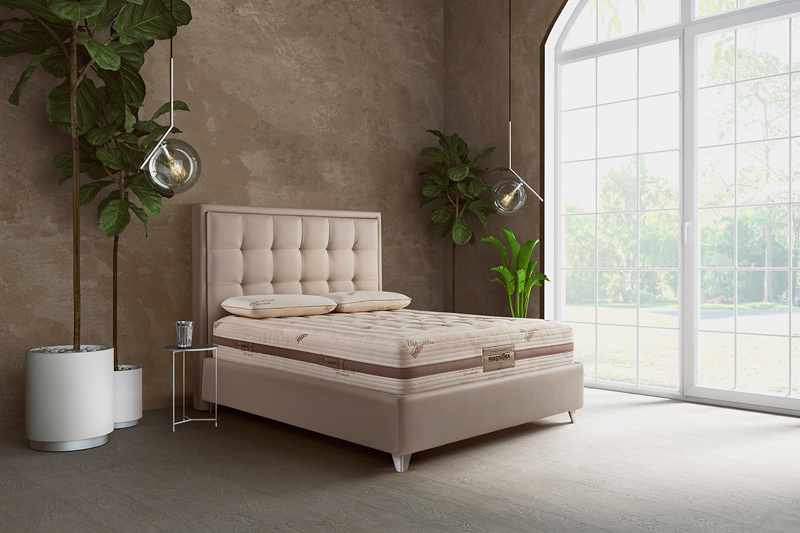 Made in Italy, Magniflex mattresses support the move to live sustainably while providing you with quality comfort. High-grade materials along with natural elements like organic cotton, mallow, soy oil, and more are used to give you a safe, luxury sleep experience.
Magniflex mattresses are 100% hypoallergenic and free from:
Formaldehyde
Toxic chemicals
Off-gassing
Chlorofluorocarbon (CFC) or volatile organic compounds (VOCs)
Dust mites
To learn all the details about the Magniflex mattress warranty, click here.
Read more: Everything You Need to Know About Sustainable Furniture
Features of Magniflex mattresses
MagniStretch Mattress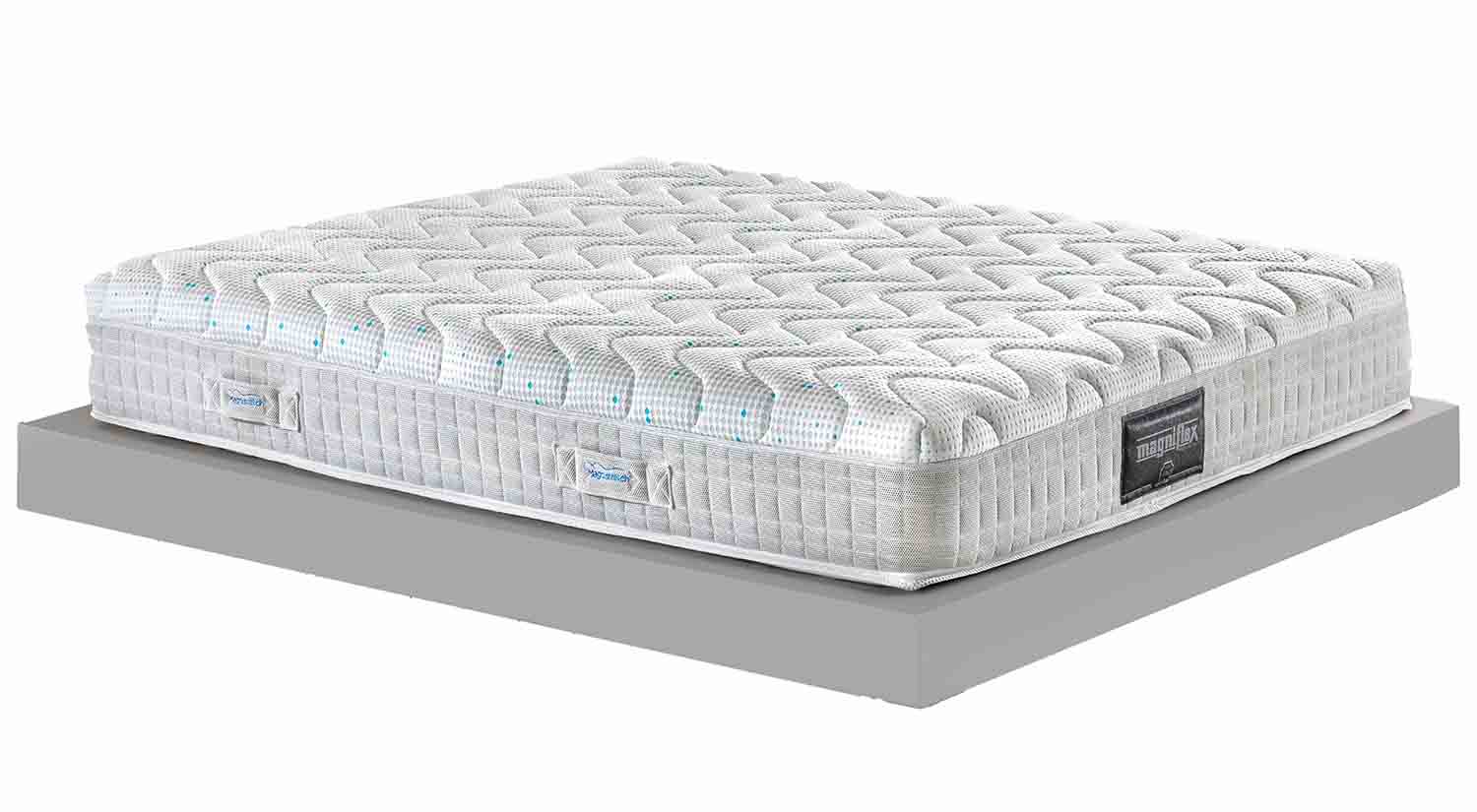 Once you experience the MagniStretch Mattress, you'll never go back. It was endorsed by the American Chiropractic Association (ACA) for its innovative technology designed to reduce neck and back pain by stretching your spine and muscles as you sleep.
The MagniStretch also features Memoform along with layers of Elioform and Eliosoft foam for optimal support. On top of that, the mattress cover is made of natural viscose and OUTLAST®, a temperature-regulating fabric to absorb excess heat so your body remains at an ideal temperature throughout the night.
Depending on your needs, you can purchase the MagniStretch in a twin, twin XL, full, queen, or king at 12" thick.
Toscana Mattress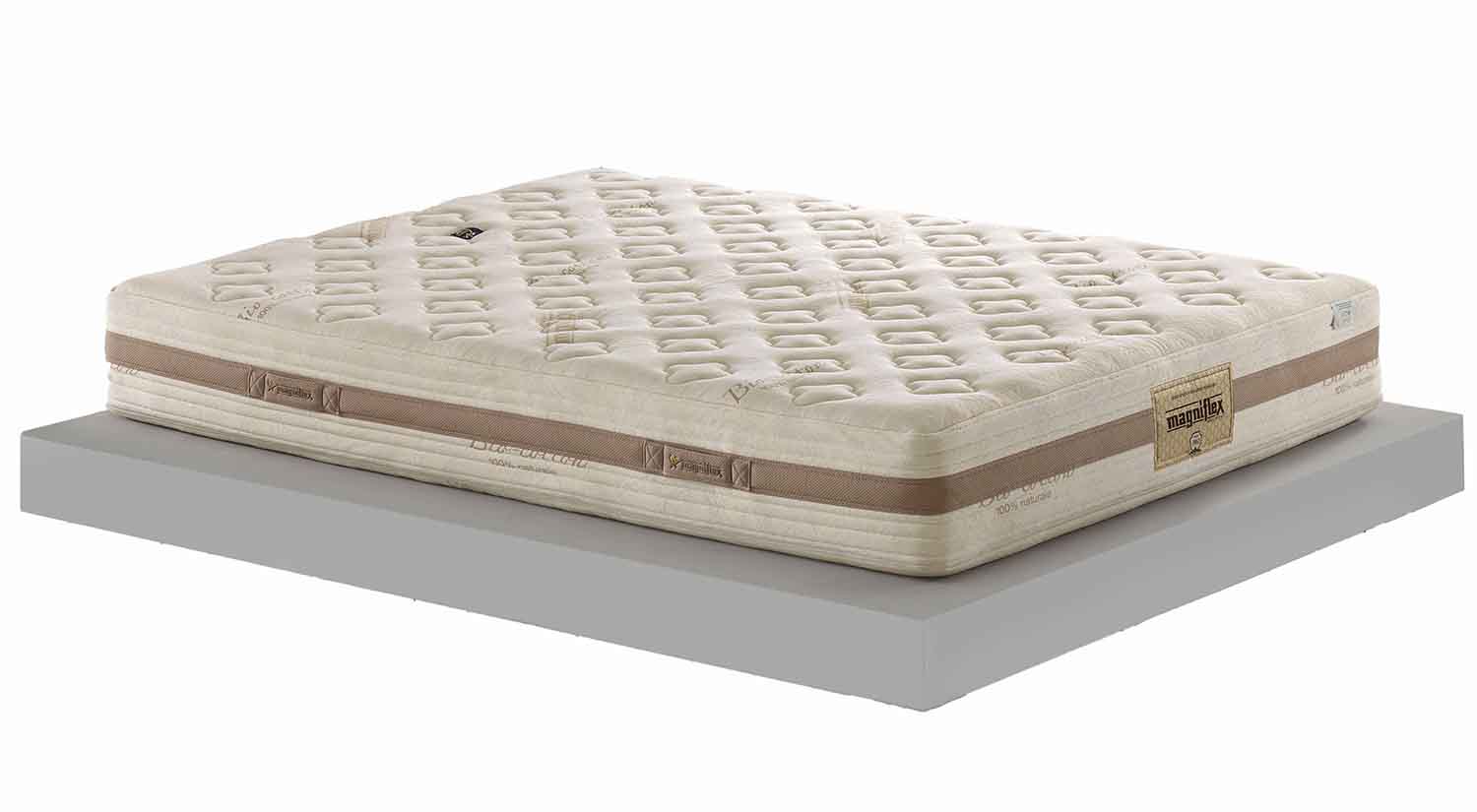 If you're searching for a more natural option, you may find that the Toscana Mattress meets those needs. Its 100% organic cotton cover is GOTS (Global Organic Textile Standard) certified, meaning it's manufactured with organically produced raw materials. Geomemory foam is infused with Aloe Vera extract and adapts to your body so you feel fully supported from head to toe.
Another unique feature of the Toscana is its Dual Core Technology. This is great for couples because it allows you to choose how soft or firm you want your side of the mattress to be. All you have to do is zip the cover open and flip your mattress core to acheive your preferred comfort level.
We currently sell the Toscana mattress at 12" thick in a twin, twin XL, full, queen, or king.
Abbraccio Mattress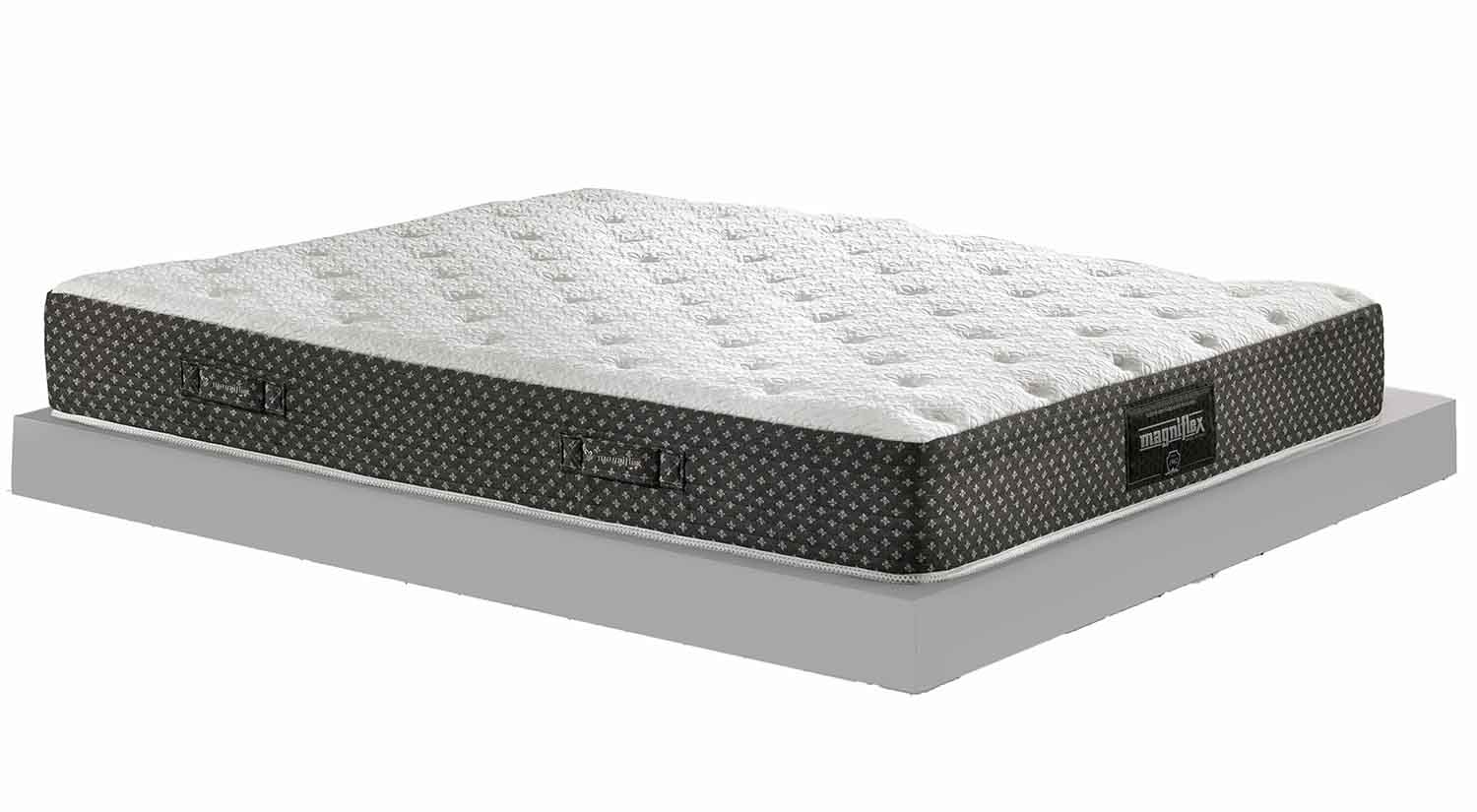 Last but not least is the plush Abbraccio Mattress. With a name that means "hug" in Italian, you'll feel completely at ease the instant you lie down.
The Abbraccio features Aquabreeze, a water-based foam with open cell structure for regulated airflow and heat dispersion. If you tend to get warm or even sweat during the night, this may be a viable solution. It has a durable yet silky viscose cover and a layer of Elioform foam to support you as you sleep.
Similar to the MagniStretch and Toscana, the Abbraccio is available in a twin, twin XL, full, queen, or king and is 10" thick.
Visit a showroom
When it comes to choosing the right mattress, it's best to try your available options in person. All three Magniflex mattresses are displayed in our Cambridge, Acton, Middleton, and Pembroke showrooms with the Abbraccio and MagniStretch also shown in our Framingham store. One of our Design Consultants will show you each model and listen to your needs so you can replace your traditional mattress with a Magniflex and sleep soundly every night!
*Other Magniflex mattress models are available online.
Author: Marycatherine Karcich